Apple opens up Touch ID to third-party app developers with iOS 8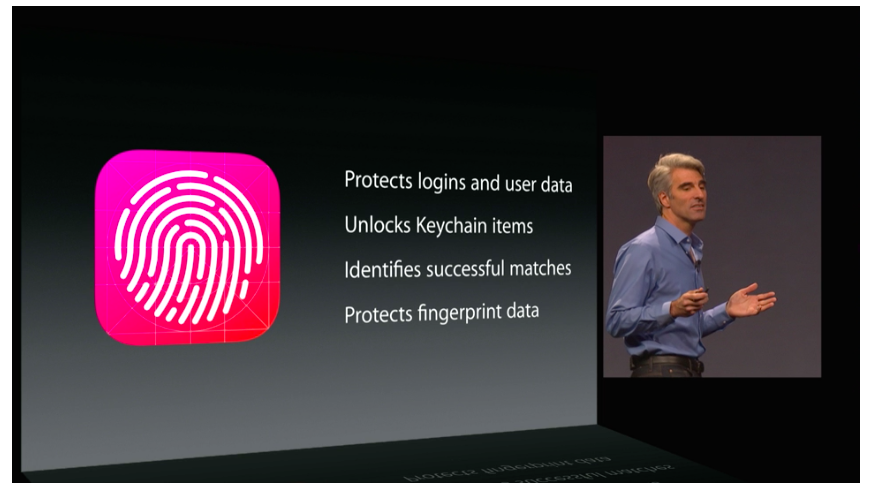 Apple on Monday announced third-party developers will be able to access Touch ID in iOS 8, the company's fingerprint security hardware and software solution that has been limited to first-party apps since its launch last year.
Introduced by SVP Craig Federighi at WWDC, the new access offers app makers a new way to interact with Apple's advanced security hardware. Previously, Touch ID was limited to unlocking an iPhone 5s and making purchases through iTunes and the App Store.
With the newly granted access, apps like 1Password or other titles containing highly sensitive data can call on Touch ID's assets to grant users access without having to remember lengthy passwords. Designed to be tougher to crack than text-based pass codes, Touch ID is now being fully realized to make iOS a safe platform for users.
Keeping things secure, Touch ID never exposes fingerprint data to third parties, keeping it stored safely in the A7's secure enclave. Apple accomplishes this by relying on keychain assets, never directly pinging the locked-down information.
Currently, Touch ID is only available on the iPhone 5s, though Apple is widely expected to expand the capability to all iOS devices through the year.