Code in iOS 8 points to multi-sized split-screen windows [u]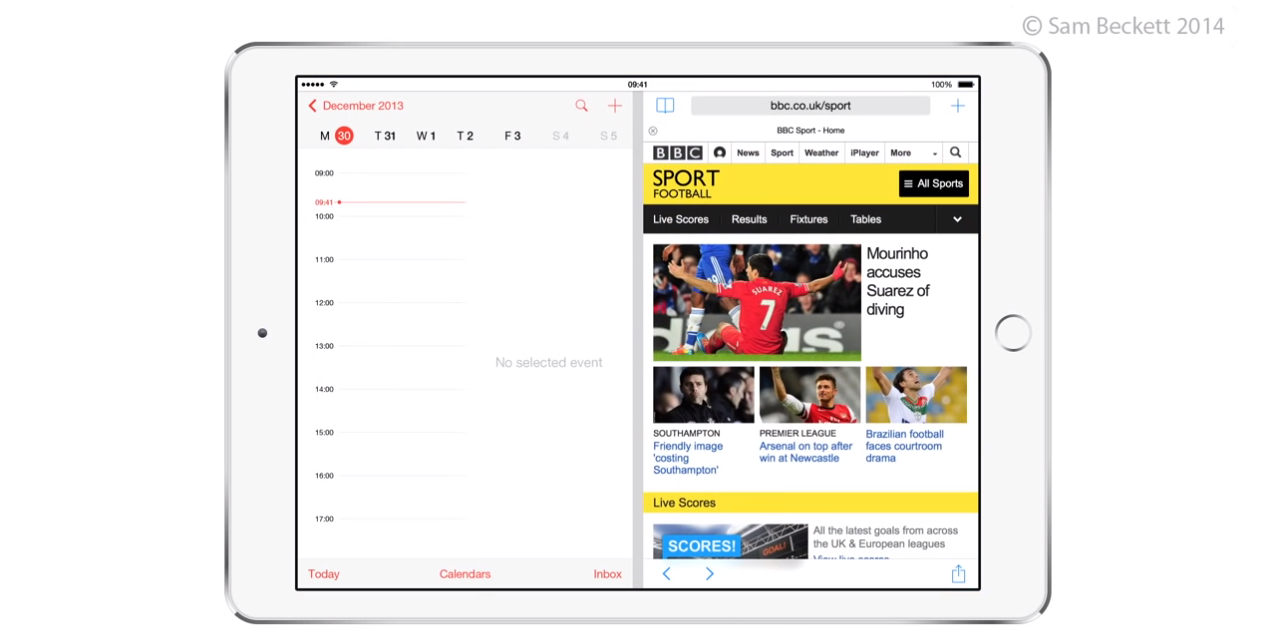 Newly discovered code in Apple's first iOS 8 beta strongly suggests the company is planning to add a split screen feature to its mobile operating system, possibly allowing multiple sizes in the process.
In a post to Twitter on Monday, noted developer Steven Troughton-Smith uncovered code in iOS 8 that enables SpringBoard to run two apps side-by-side, meaning split-screen viewing will likely be rolled into the OS when it launches this fall.
It is not yet clear how the split-screen view will look, especially on smaller devices like the iPhone, but Troughton-Smith said Apple provides options to run a second app in "1/4 size, 1/2 size, or 3/4 size." While speculation, iOS 8 could feasibly handle a two-up app view by displaying an active app in a larger window, while scaling down the other until it's needed.
A rumor in May suggested Apple is preparing an iPad-only split-screen option for iOS 8, which allows two apps to run simultaneously side-by-side. The feature is supposedly targeted at 9.7-inch iPads like the latest iPad Air and it is unknown if smaller devices will be able to access the view.
With split-screen operation, Apple is playing catch-up to Microsoft's Surface tablets, which boast the ability to display multiple apps at once and "snap" them into place. The method works well for devices with limited screen real estate.
Update: In an update to his earlier tweet, Troughton-Smith said he discovered the exact pane sizes, which are approximately 341pt, 512pt and 682pt. Fullscreen comes in at 1024pt.