SteelSeries announces Stratus XL full-size game controller for iPhone, iPad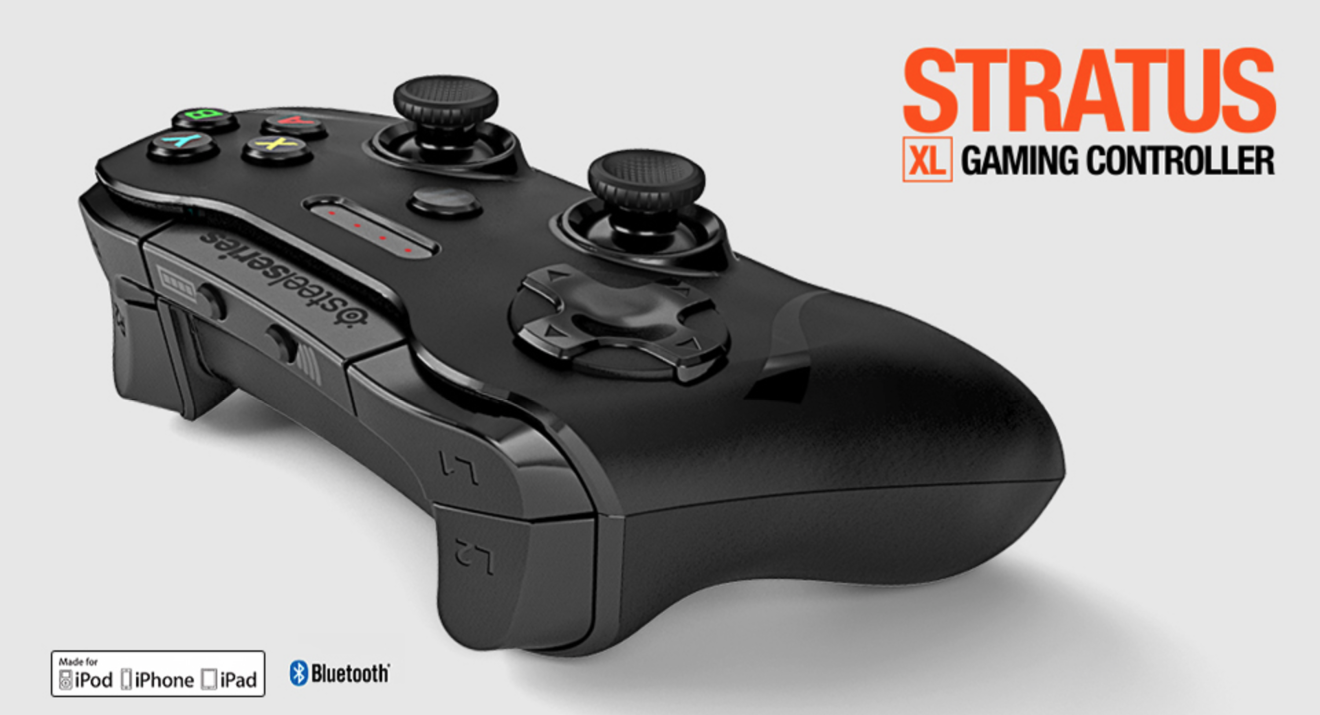 AppleInsider is supported by its audience and may earn commission as an Amazon Associate and affiliate partner on qualifying purchases. These affiliate partnerships do not influence our editorial content.
SteelSeries will expand its Made for iPhone gaming controller lineup with a new, larger second model dubbed the Stratus XL, offering wireless connectivity to both Apple's iPhone, iPad and iPod touch.
While the first SteelSeries Stratus, released earlier this year, was designed for portability, the new full-size controller is more akin to the dedicated console controllers found on systems like Microsoft's Xbox One and Sony's PlayStation 4. It's set to launch later this year, and pricing has not yet been made available.
The Stratus XL sports dual joysticks, a directional D-pad, four action buttons, and four shoulder buttons. It also has a dedicated pairing button that will allow it to easily connect to iOS devices via Bluetooth.
SteelSeries estimates that the new Stratus XL will give users 40 hours of gameplay via two standard AA batteries. A hardware battery indicator can be found on the underside of the device.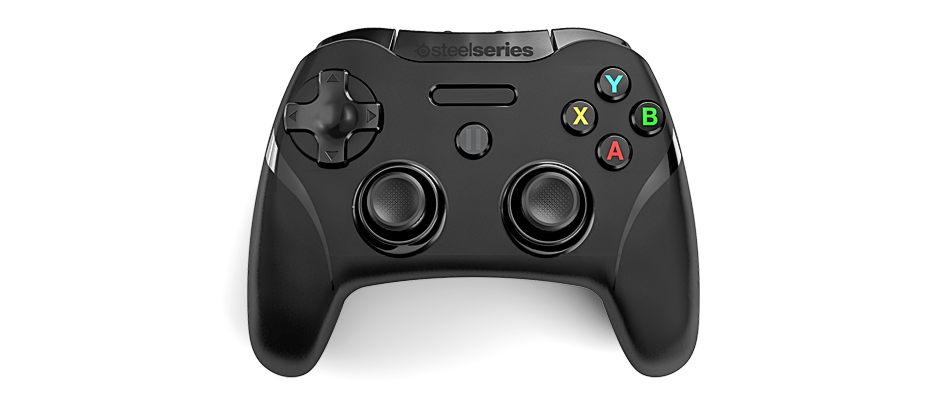 "We have been working for well over a year now on perfecting the wireless controller experience for iOS devices. We have been incredibly impressed by the way the SteelSeries Stratus has been received by consumers so far and we are looking forward to introducing the Stratus XL to the iOS gaming community - who have been asking for a full-sized controller option," said Tino Soelberg, SteelSeries CTO. "The Stratus XL was designed to meet their demands, delivered with the premium features and top-to-bottom quality expected from SteelSeries."
AppleInsider reviewed the smaller Stratus in January and found it to be a solid product, but not quite worth the then-$100 price tag. But since then, its price has dropped to $80, making it a more affordable option.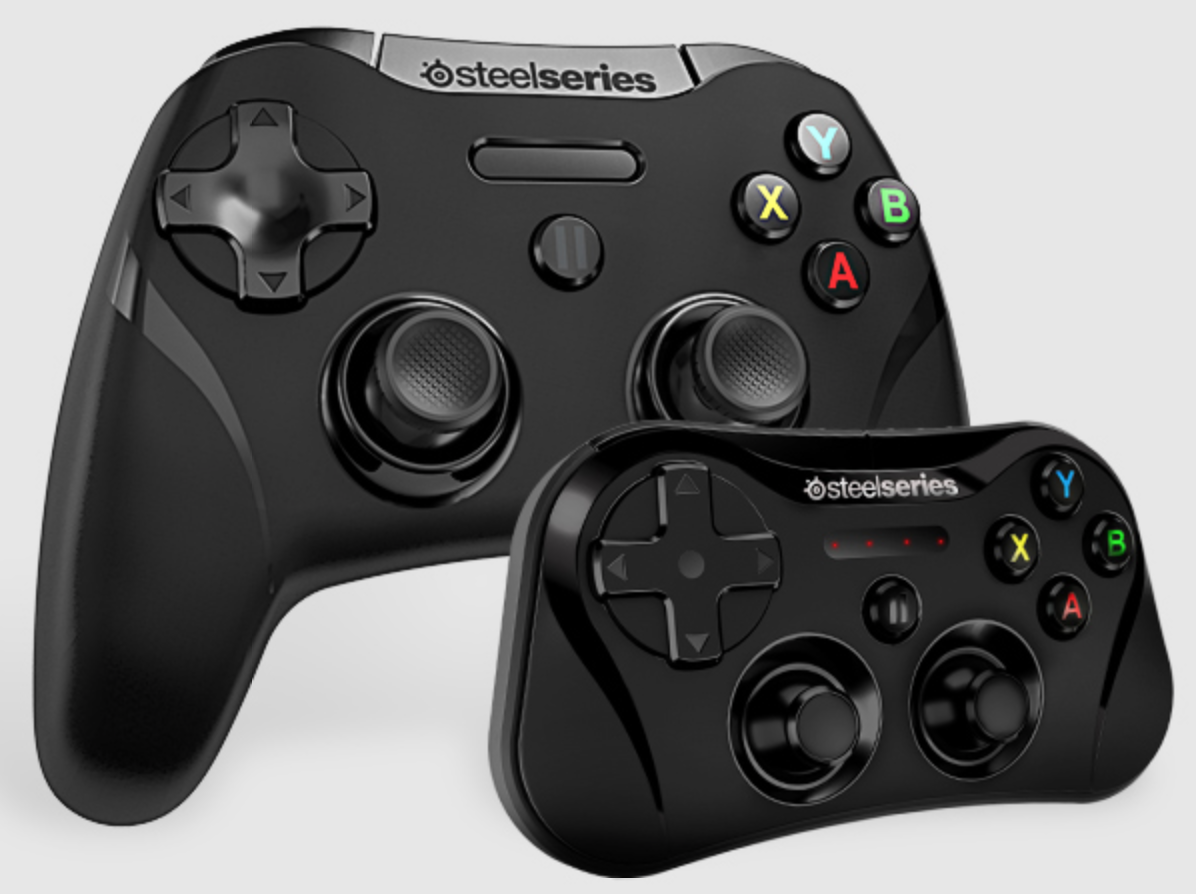 Notably, the Stratus and forthcoming Stratus XL are completely wireless controllers, meaning that they are compatible with iPhone and iPad out of the box. Other options such as the Moga Ace Power and Logitech PowerShell physically connect to the iPhone, leaving iPad compatibility out — for now.
Apple plans to change that later this year with the launch of iOS 8, which will bring controller forwarding support. With the next-generation mobile operating system, controllers that physically connect to the iPhone will be able to wirelessly control titles that may be running separately on an iPad or even a Mac running Yosemite.
Another iPhone-mounted controller was also announced last week by Razer, which plans to introduce a unique, thin slide-out design with its hardware offering. The Razer JungleCat lacks analog joysticks and will be priced at $99.99, compatible with the iPhone 5s and iPhone 5.