Apple acknowledges sporadic iTunes outages, says issue resolved after brief downtime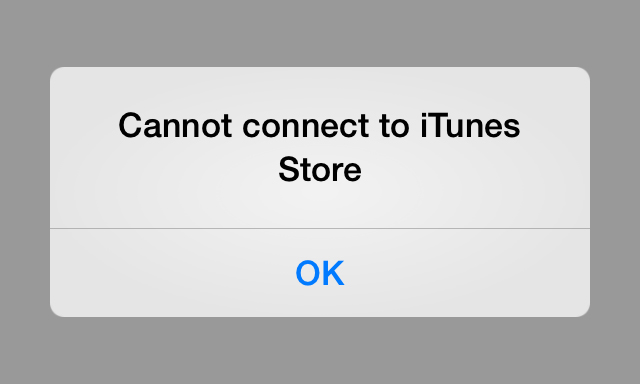 Apple on Thursday said it has resolved an issue that caused some iTunes customers to see limited access to the online store for around three hours, though details of the downtime have yet to be revealed.
Reports of the problem started coming in at 11:30 a.m. Pacific when iTunes customers from various parts of the world experienced limited access to Apple's online stores, including the iTunes Music Store, App Store and streaming Apple TV content. Nearly three hours later, Apple told Re/code that the problem had been resolved.
AppleInsider was able to confirm outages in certain locations, though other areas remained unaffected throughout the roughly three-hour service blackout, suggesting the problem may have been a server handling issue. During the downtime, customers were met with error messages like the one above, while other users' devices would show a blank white screen when opening an iTunes-connected app.
Apple did not elaborate on a specific cause of the interrupted service and has yet to update its System Status webpage to reflect today's outage.