Apple TV gains 4 new channels, including ABC News with live video
AppleInsider may earn an affiliate commission on purchases made through links on our site.
Parents, news junkies, and sports fans now have a number of new streaming content options from Apple as the company added channels for ABC News, PBS Kids, AOL On, and Willow as part of an over-the-air update Tuesday morning.
ABC News brings both live and on-demand streaming coverage of current events, with most content open to users without a cable subscription. The channel will broadcast hourly news updates as well as four to five live reports each day, and viewers can access a growing archive of historical footage from the venerable network.
The addition of ABC News — which will also bring local content from stations in New York, Los Angeles, Chicago, Philadelphia, San Francisco, Houston, Raleigh, Fresno, and Milwaukee at launch — is the latest in a long line of collaborations between Apple and ABC parent Disney, of which late Apple CEO Steve Jobs was a major shareholder. The Apple TV already hosts a number of channels from Disney's children's programming segment as well as subscription-based content from ABC and ESPN.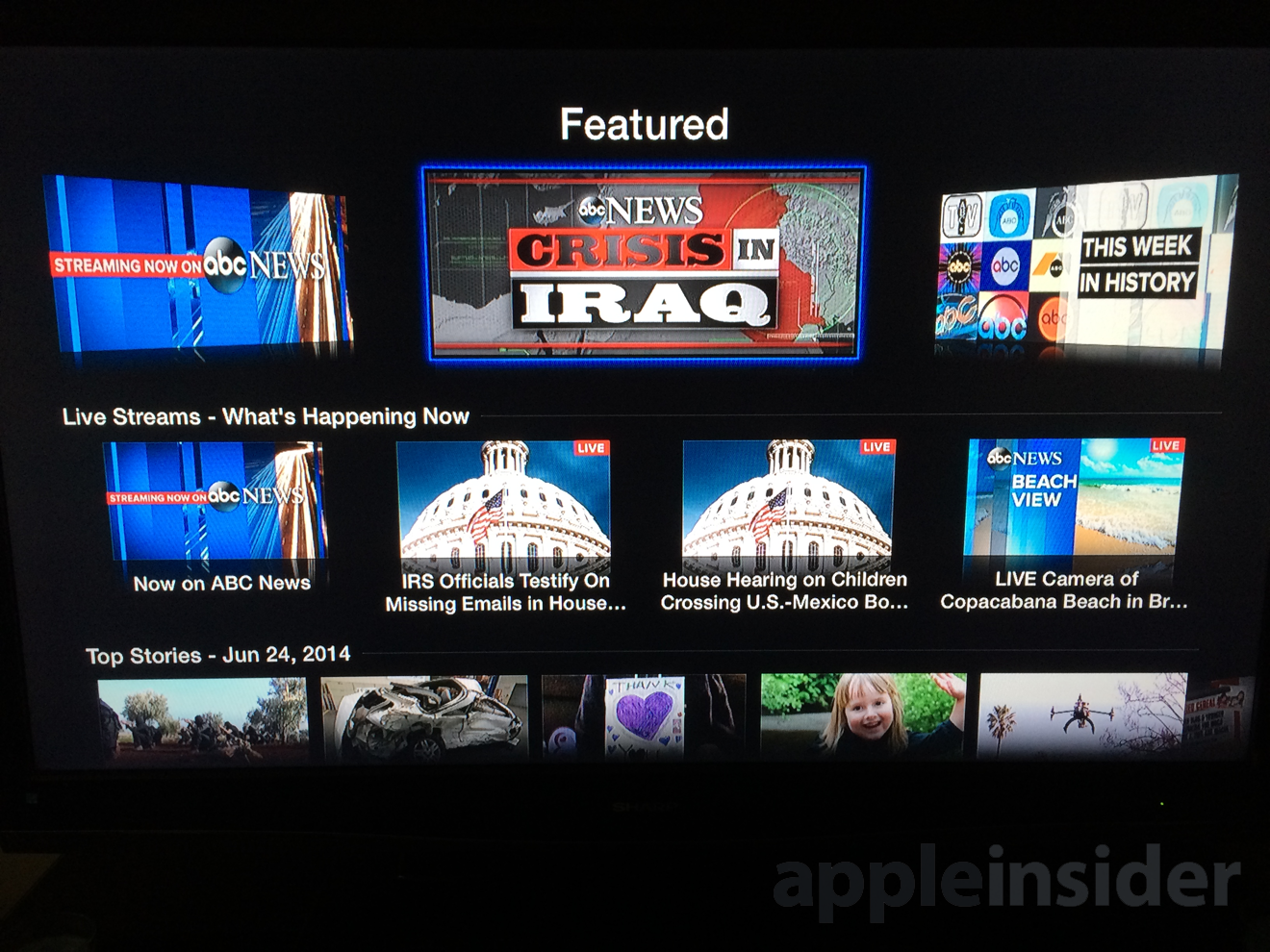 "We are very excited to be extending our leadership and innovation onto an amazing platform like Apple TV," ABC News Digital executive Joe Ruffolo said in a release. "Utilizing hours of live video each day, opening up our archives, extending our strong local brands, and bringing the trust of ABC News to our users when and where they want it."
Also coming along for the rid is another channel from the Public Broadcasting Service, which itself first appeared on Apple TV last fall. PBS Kids adds content from a number of popular childrens' shows, including Arthur, Curious George, Thomas the Tank Engine, and Sesame Street.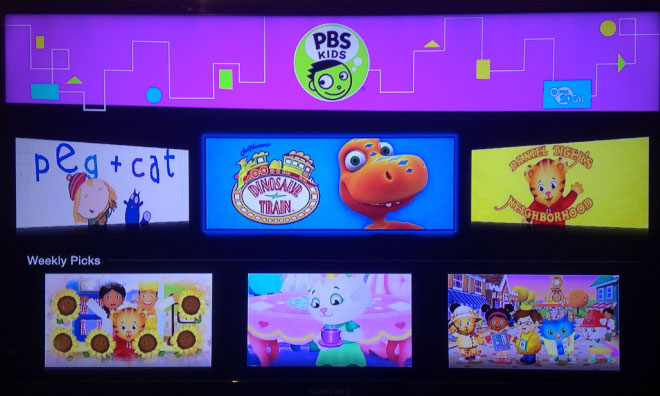 Other new options rolled out Tuesday include international cricket channel Willow, content from AOL's On streaming video service, and a revamped app for photo sharing service Flickr.