Wearables come together as Misfit launches official activity tracker for Pebble smart watch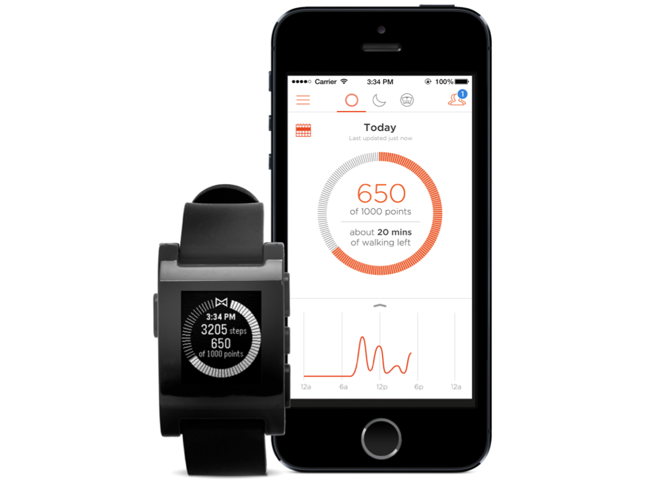 AppleInsider may earn an affiliate commission on purchases made through links on our site.
Misfit and Pebble on Tuesday announced a new long-term partnership, beginning with the launch of an official Misfit activity tracking application that runs on the Pebble smart watch.
The newly launched Misfit application can now be downloaded from the Pebble app store for free. Misfit is best known for making the Shine hardware activity monitor which connects to Apple's iPhone. But with the new Pebble app, no such hardware accessory is necessary for activity tracking.
The new app allows users to track their steps and activity with a single glance. The Misfit app for Pebble also displays time and "points" for the day.
"We're delighted to provide our fitness tracking technology to Pebble; we want to see this capability offered to as many users as possible," said Sonny Vu, founder and CEO of Misfit.
In addition to running on the Pebble watch, the new wrist-borne Misfit app will also integrate with the official Misfit app for Apple's iOS. This enables users to set activity goals, track their progress, and share and compete with friends.
AppleInsider reviewed the Shine activity monitor last year, and praised Misfit's easy-to-understand graphical readout. The hardware has also been spotlighted in Apple's latest fitness-focused iPhone 5s advertisement.