Fly brings multi-cam video editing to iPhone, Weather Channel revamps iPad app, Monty Python comes to iOS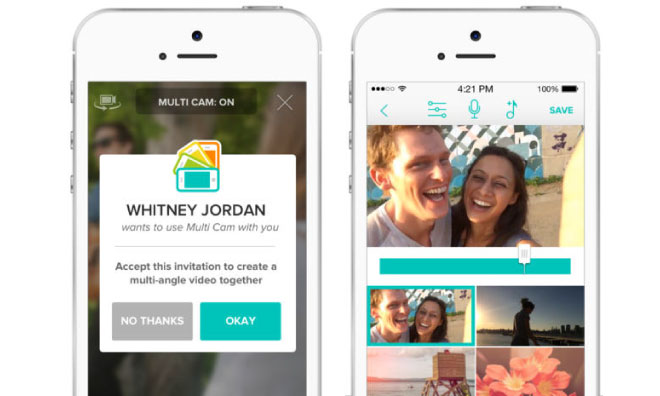 AppleInsider is supported by its audience and may earn commission as an Amazon Associate and affiliate partner on qualifying purchases. These affiliate partnerships do not influence our editorial content.
Two interesting new apps hit the app store Thursday, with Fly showcasing a unique multi-device video capture function and Monty Python bringing The Ministry of Silly Walks to the iPhone, while The Weather Channel redesigned its iPad app with a new iOS 7-style aesthetic.
Fly
Fly is a unique video editing app for iPhone that promises to give users a faster experience when splicing together different shots. In addition to traditional trims and cuts, users can create split-screen and picture-in-picture views while adding dissolves with a simple swipe gesture.
Video can be imported from the camera roll or shot from within the app, and the five-minute videos can be spiced up with soundtracks and voiceovers.
Perhaps the most interesting feature of Fly, however, is the app's ability to synchronize up to four iPhones together to capture multi-angle videos. Devices running Fly can connect to each other via Bluetooth to share live video captures from their cameras.
Fly version 0.930 is available now as a free, 45.2-megabyte download from the App Store.
Weather Channel for iPad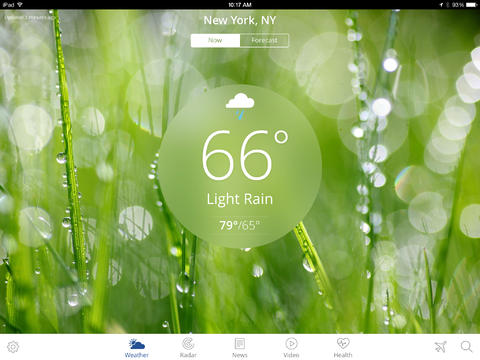 The Weather Channel's iPad app has long been one of the most popular apps of its kind for Apple's tablet, a competitive landscape given the absence of a first-party option. The television network has now released an updated version featuring a new, iOS 7-style user interface.
The app's tab bar turns white with darker blue iconography, and most content is displayed in translucent overlays atop full-screen images. The Weather Channel says the images will change to match the current weather conditions at each user's location.
The Weather Channel app for iPad version 4.0.0 is available now as a free, 67.2-megabyte download from the App Store.
Monty Python's The Ministry of Silly Walks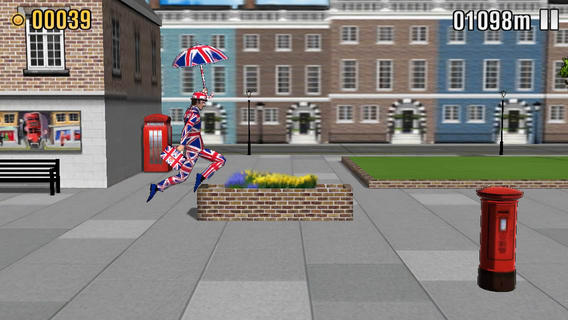 Monty Python fans can now get their fill via the comedy group's first iOS app, a game based on the famous Ministry of Silly Walks sketch. Players are tasked with walking as far as they can through London with "increasingly frantic promenading" while avoiding obstacles and collecting coins.
The side-scroller is voiced by John Cleese, and players can use their coins to purchase more outlandish suits and accessories. The troupe promises regular updates, and warns potential players that the game is highly addictive.
Monty Python's The Ministry of Silly Walks version 1.0 is available now as a $0.99, 165-megabyte download from the App Store.