Apple says working toward 'net zero energy' and green products in Environmental Responsibility Report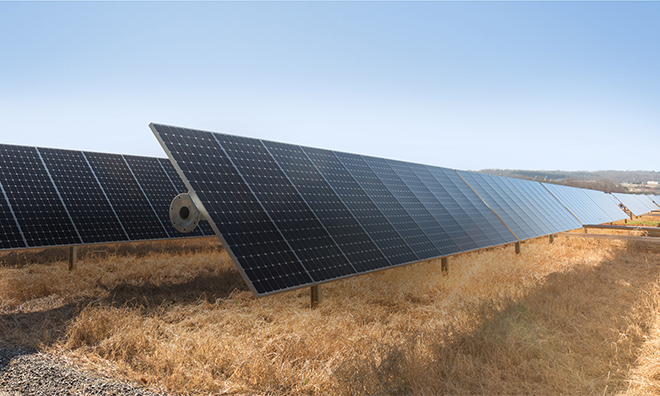 Apple on Wednesday published an Environmental Responsibility Report covering fiscal 2013, outlining steps the company has taken to reduce impact on climate change, use green materials in its products and conserve resources.
As noted in the document (PDF link) posted to the company's updated Environmental Responsibility webpage, Apple placed high priority on three key areas in 2013: reducing impact on climate change by using renewable energy sources and driving energy efficiency in its products; pioneering the use of greener materials in products and processes; and conserving precious resources.
A large chunk of Apple's environmental efforts are spent on achieving "net zero energy," which involves efficient energy use, generation of energy using renewable resources and purchasing renewable energy from appropriate providers.
More than 140 Apple Stores in the U.S. — and all 21 Australian locations — are now running off 100 percent renewable energy.The iCloud data center in Maiden, N.C. is used as an example of this net zero philosophy. With the nation's largest privately-owned solar array generating anywhere from 60 percent to 100 percent of daily energy requirements, and remaining needs purchased in the form of biogas, Maiden is 100 percent renewable. The solar array itself produces 167 million kilowatt-hours of renewable energy onsite per year, enough to power 13,837 homes.
A report on Tuesday revealed the company is planning to build a third solar array near the Maiden property, a move that may be intended to cope with future expansions to the data center. The company already purchased 200-acres of land nearby to build out a second solar array.
Under new Environemental Initiative chief Lisa Jackson, Apple has also been able to convert more than 140 U.S. Apple Stores, as well as all 21 Australian stores, to 100 percent renewable energy. To achieve this feat, Apple either purchases green energy from a third-party provider or participates in utility green tariff programs that ensure electricity comes from a renewable energy source.
The upcoming Apple Campus 2, which was designed from the ground up to be environmentally friendly, was also brought into focus. Apple says the campus will be powered by 100 percent renewable energy with one of the largest corporate solar energy installations in the world, while advanced architecture allows air to flow through specially designed vents to cut down on HVAC costs.
In addition to large-scale thinking, Apple also looks at the details and will have more than 1,000 shared bicycles available to Campus 2 employees. Other transport measures include ride sharing, carpooling and incentives to use eco-friendly forms of transportation.
Apple also addresses shuttle buses, a hot topic for many Bay Area residents who feel San Francisco is being gentrified by high-salary tech workers. For some critics, the coaches have become symbols of economic inequality.
For its part, Apple says that more than 2,100 employees use the free, biodiesel-powered buses per day to commute from corporate offices in Cupertino and Sunnyvale, Calif., avoiding 6,377 metric tons of carbon dioxide emissions. In addition, the company promotes ride sharing and provides more than 300 charging points for electric cars.
On the topic of efficient product design, Apple points to energy saving features built into OS X and iOS, saying that the average total power consumed by its devices are 57 percent less than they were in 2008. The company also points out continuing efforts to shrink packaging size to cut down on material waste and transportation costs.
In addition to the energy going into making and using Apple products, the company is also working on post-use scenarios through recycling programs. By partnering with local recyclers, Apple avoids transporting material to out-of-region plants, thus saving on greenhouse emission costs.
On the efficacy of its recycling initiative, Apple's Jackson said in May that — by weight — incoming material accounts for "well over 80 percent" of product the company put out seven years ago. With the decreasing size of devices like the iPhone and Mac, that statistic suggests a good incoming mix, she said.
The entire 29-page report can be viewed on Apple's Environmental Responsibility website.