Sharp reportedly seeks deal with Apple to retake control of iPhone LCD plant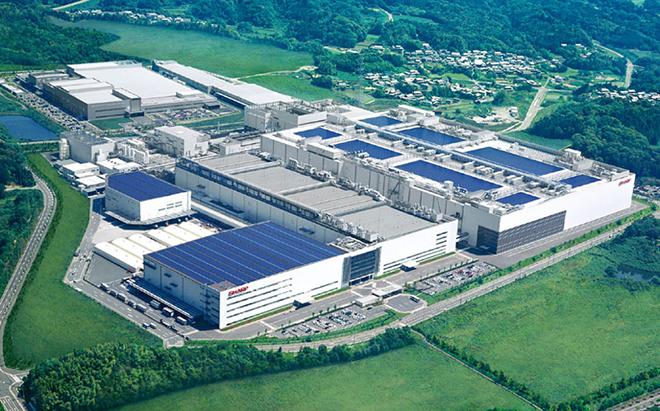 After Apple heavily invested in transitioning Sharp's Kameyama LCD plant from TVs to smartphone displays, the Japanese company is reportedly looking to retake control in a bid to diversify its customer base into China.
Sharp is floating a deal to Apple that could see the Japanese company retake control of its Kameyama No. 1 plant, which is supposedly dedicated to manufacturing LCDs for Apple's iPhone lineup, including the upcoming 'iPhone 6,' according to a report from the Nikkei Asian Review.
Under the terms of Sharp's proposed deal, the company would put up about 30 billion yen ($293 million) to buy smartphone display manufacturing tools, as well as a leadership role at the No. 1 plant, a source said. With the production equipment, Sharp wants to diversify its customer base beyond Apple to up-and-coming Chinese smartphone makers.
As for Apple, sources said the company is demanding Sharp not supply LCD panels to rival smartphone maker Samsung.
The plant is said to be operating at a utilization rate above 90 percent to churn out supply for Apple's forthcoming iPhone 6, meaning the agreement is unlikely to be settled anytime soon.
Sharp's Kameyama facility, located in Japan's Mie Prefecture, began life as an advanced HDTV LCD panel manufacturer in 2004. Following a drop in sales, Sharp switched gears and began producing displays for smartphones. According to reports, Apple supplied more than half of the roughly 100 billion yen ($987 million) needed for the transition, giving the Cupertino company operational control.
Recently, rumors that Apple would deploy IGZO panels in its next iPhone model were brought into question as the No. 1 facility dedicated to iPhone has not yet been retooled for the technology. Sharp's Kameyama No. 2 plant is equipped for IGZO, but company executives are hesitant to dedicate both lines to Apple.