Judge voices concern over Apple's $450M e-book settlement, says may hurt consumers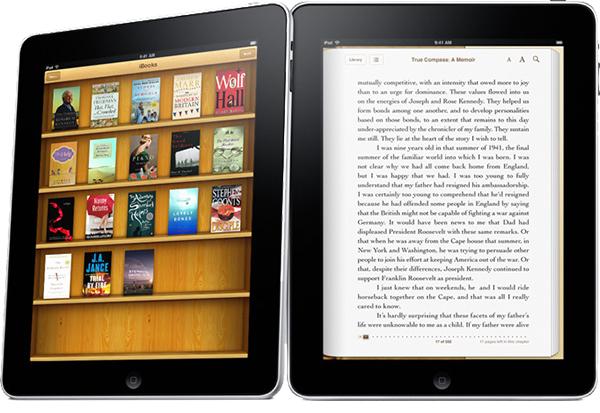 AppleInsider is supported by its audience and may earn commission as an Amazon Associate and affiliate partner on qualifying purchases. These affiliate partnerships do not influence our editorial content.
U.S. District Court Judge Denise Cote on Thursday said she is concerned about the terms of Apple's settlement with a class of consumers due hundreds of millions of dollars over e-book price fixing, claiming certain provisions could greatly reduce the damages payout.
According to in-court reports from Reuters, Judge Cote takes issue with a particular settlement clause that would require Apple to only pay $70 million if her earlier decision is overturned by an appeals court and sent back down for reevaluation. Alternatively, if the Court of Appeals for the Second Circuit ultimately exonerates Apple, the company pays nothing.
The jurist went on to question the fairness of such a decrease in monetary damages, noting an appellate court could feasibly send the case back on a minor issue. That Apple would not be forced to pay interest on said damages during appeals proceedings was also a bone of contention.
"We thought given that unlikely scenario and the legal risk we would face it would be a good outcome for consumers," said Steve Berman, a lawyer representing the plaintiffs. After the session, Berman told the publication that his team would now reconsider the settlement after hearing Judge Cote's concerns.
In a July 2013 ruling, Judge Cote found Apple guilty of colluding with five major book publishers to inflate the prices of e-books sold through the iBookstore. The U.S. Department of Justice presented the antitrust case against Apple that ultimately brought an injunction barring the company from entering any similar arrangement with other parties.
Apple settled the case with 33 U.S. states and territories last week for a maximum of $450 million, with $400 million going directly to consumers affected by the iBookstore's e-book pricing. Plaintiffs were expected to seek up to $840 million if the case went to trial.
The settlement has not yet been ratified by Judge Cote, meaning its terms can be modified before being accepted by the court.