Apple awarded patent for magnetic power that could wirelessly energize keyboards & mice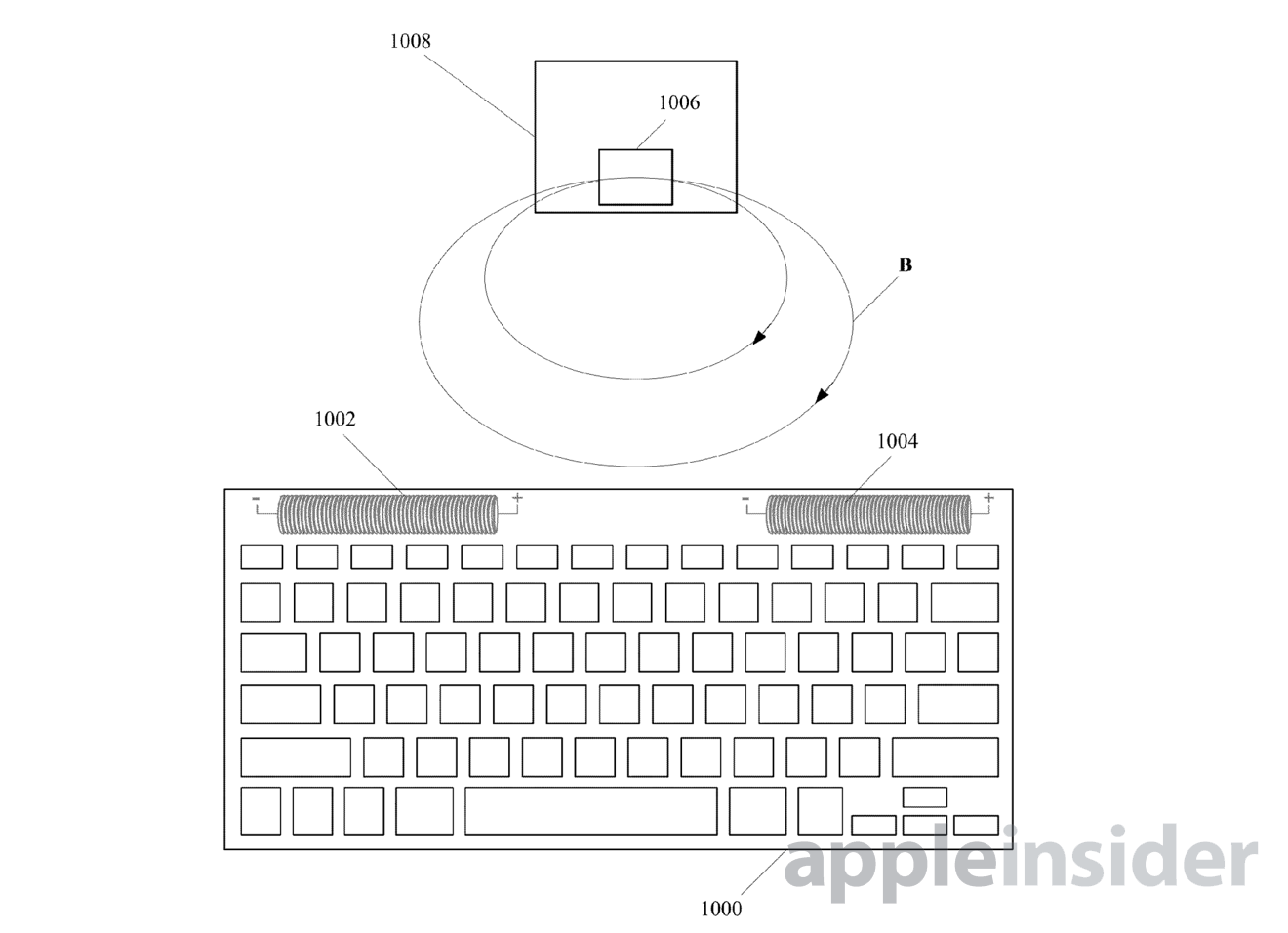 AppleInsider is supported by its audience and may earn commission as an Amazon Associate and affiliate partner on qualifying purchases. These affiliate partnerships do not influence our editorial content.
Apple on Tuesday was officially awarded a patent related to wireless, magnetic power systems that could one day in the future allow low-power devices like keyboards and mice to be powered over the air, without any physical contact or even battery necessary.
AppleInsider was first to discover that the U.S. Patent and Trademark Office has officially granted Apple U.S. Patent No. 8,796,885, entitled "Combining Power from Multiple Resonance Magnetic Receivers in Resonance Magnetic Power System." The invention describes a system that would use wireless near-field magnetic resonance, or NFMR, to transmit power.
Apple's described system would use small form factors to both transmit and receive trace amounts of electricity, and the company noted that this technology could one day help to replace conventional batteries by including a constant supply of power to low-power devices.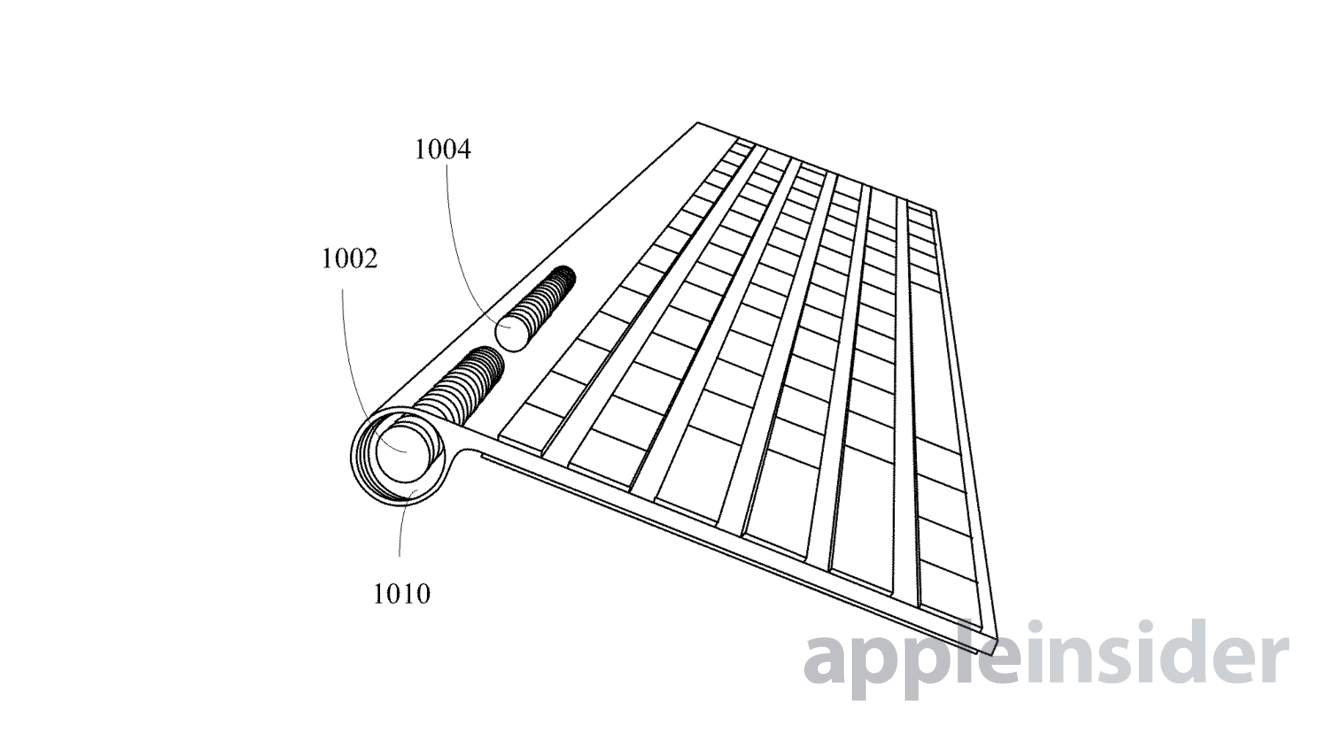 In the patent, Apple notes that its goal is to create "efficient and friendly interaction between peripheral devices in a wirelessly powered local computing environment." Its system would include a NFMR power transmitter, while nearby peripheral devices would wirelessly receive power from the transmitter.
In this respect, Apple's concept would not yet be intended for portable devices such as an iPhone or iPad, which are power-hungry, require internal batteries, and are frequently used outside of a user's home. Instead, Apple pictures a small power transmitter sitting on a user's desk, supplying wireless electricity to nearby low-power peripherals such as a Magic Mouse, Magic TrackPad, or Apple wireless Bluetooth keyboard.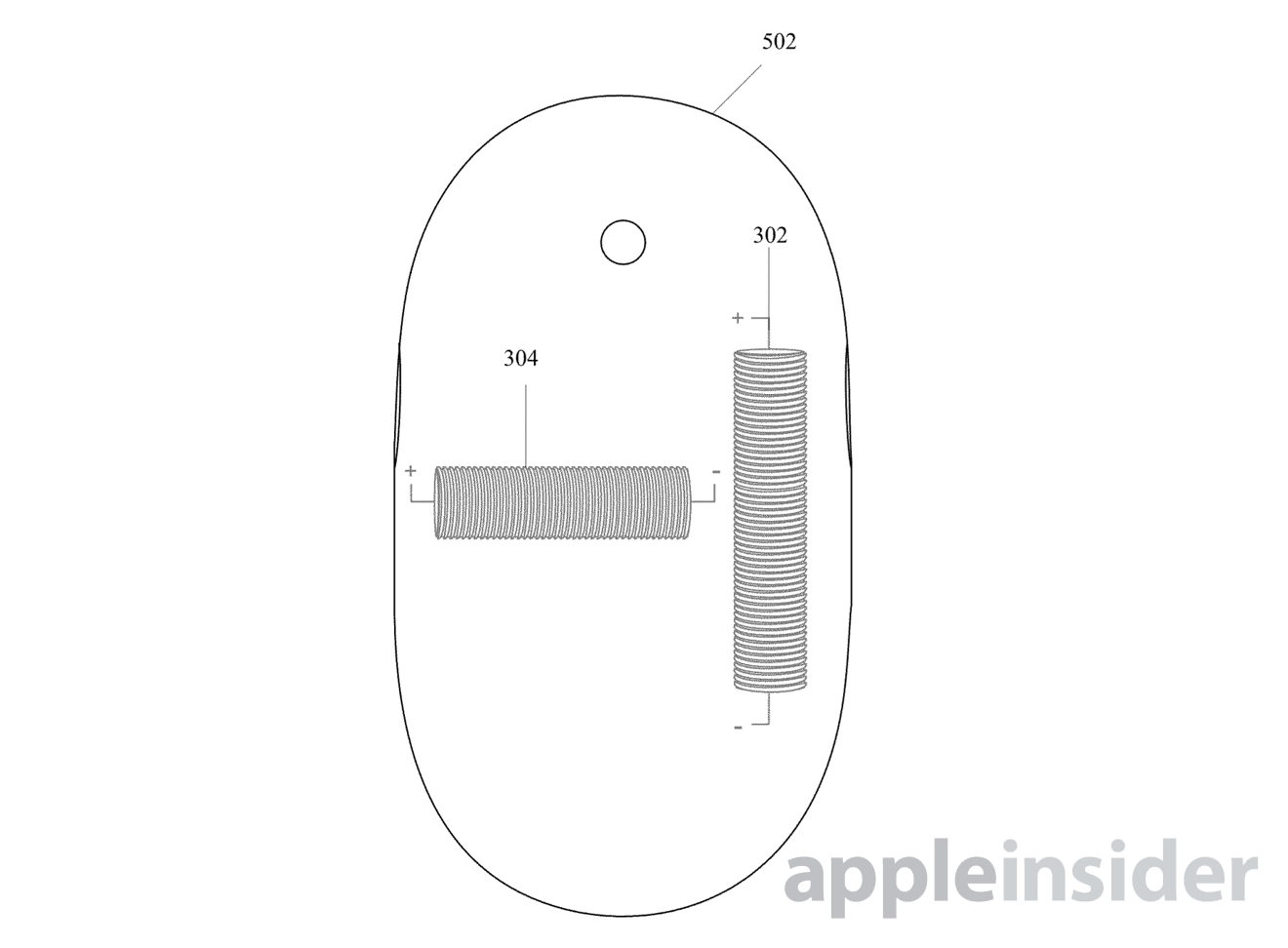 And while the technology could completely eliminate batteries, Apple also notes that accessories could still have small built-in batteries that could supply power in the event that the power supply is disabled or the power connection is disrupted.
Of course, it's also possible that Apple could use this technology to bring wireless recharging capabilities to the iPhone and iPad in future iterations. However, the newly granted patent discovered on Tuesday makes no mention of using the technology in larger or more complex devices.
The invention awarded to Apple was first filed with the USPTO in April of 2012. It is credited to inventors David T. Amm and Li-Quan Tan.
The patent is far from the first time that Apple has shown interest in such technology. The company described a "realistic" system in 2012 that would provide power to devices at a distance of up to one meter, while another concept could ensure that devices stay charged when sitting on store shelves.