Mailbox for Mac hits public beta, adds synced drafts and 'snooze to desktop' feature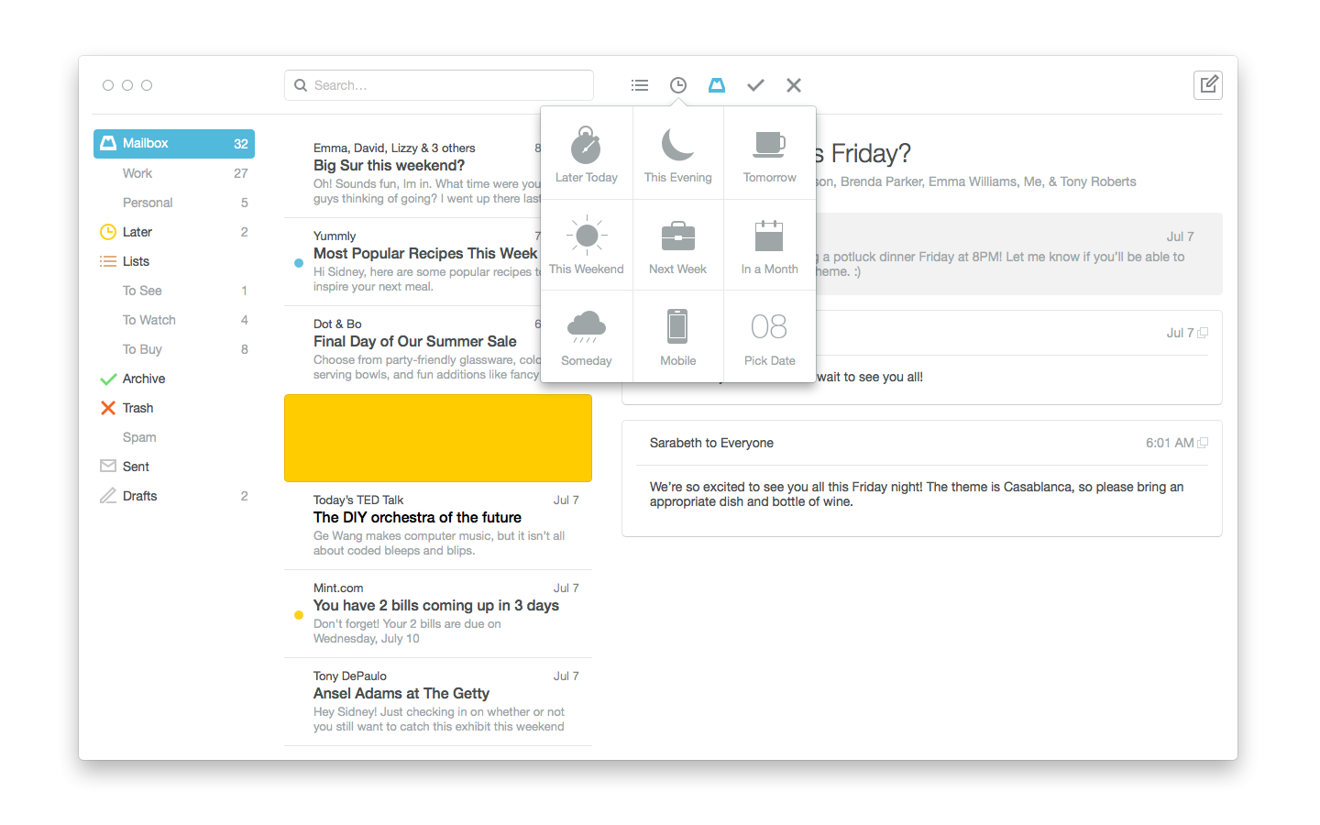 Popular iOS email efficiency tool Mailbox is now accessible to select users on Mac for beta testing, with availability set to expand gradually over the coming weeks as the developer gears up for a public launch.
People who signed up to beta test Mailbox for OS X began receiving emails on Tuesday notifying them that they can now download and install the application. In addition to making its debut on Mac, Mailbox also has new features including draft support and the ability to snooze messages on a mobile device until the user gets back to their computer.
People who signed up on the beta waiting list are advised to keep an eye on their email inbox over the "coming weeks." Those invited will receive a "betacoin" attachment file that will unlock their copy of Mailbox for Mac, and also enable the mobile "snooze to desktop" feature.
Mailbox on both desktop and iOS also features new draft support, representing one of the most common requests the developer hears. With the new functionality, drafts are saved locally to the device and are automatically synced across devices when a user is signed into their Dropbox account.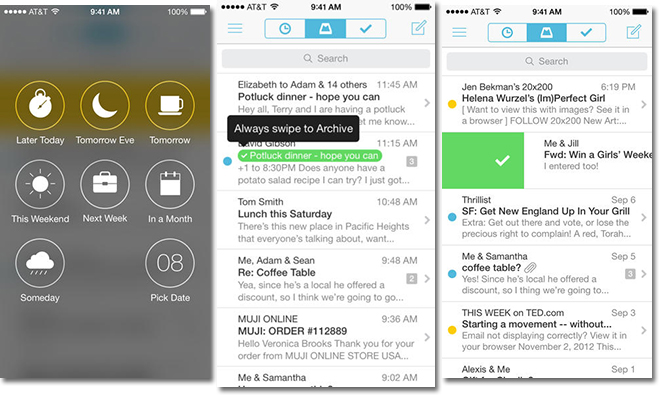 Those who haven't yet signed up for the Mailbox for Mac beta can do so at the application's official website.
Mailbox for Mac was first announced in April, but has not been available to publicly test until Tuesday's limited rollout began. Users can control the app to quickly swipe and archive or delete messages using an Apple Trackpad or Magic Mouse.
Last week, the Mailbox iOS app was updated with Passbook support as well as new languages and spam filtering. The application is a free download from the App Store.