Rumor: Apple to bump 'iPad Air 2' RAM to 2GB, keep second-gen Retina iPad mini at 1GB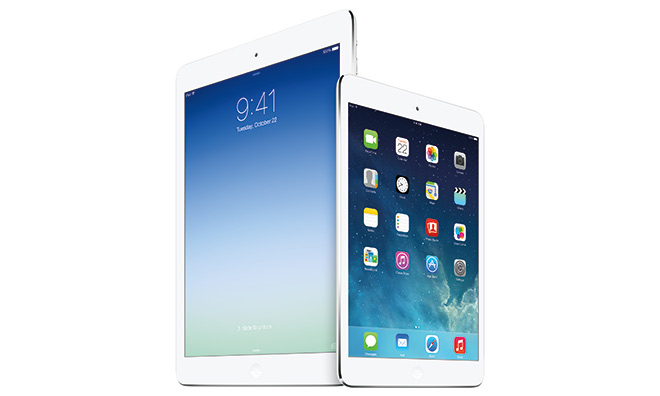 Buyers of Apple's next-generation 9.7-inch iPad will have more RAM to play with, according to a Wednesday report from the Republic of China, as the company is said to be preparing to offer the forthcoming revision of its popular tablet with two gigabytes of onboard RAM.
The second-generation iPad mini with Retina display will not share in the upgrade and will instead keep a similar configuration to its predecessor, Taiwanese blog TechNews.tw noted. Both tablets currently ship with one gigabyte of RAM.
Though the limit seems relatively paltry compared to traditional computers, Apple's iOS operating system is designed to intelligently manage RAM usage. Most memory-saving operations are transparent to users, though there are some — such as releasing pages from Safari's cache, causing them to be reloaded — that crop up in daily use.
Relatively little is known about Apple's future plans for the iPad. Many believe that the tablets will gain the iPhone 5s's Touch ID-equipped home button and a faster, so-called "A8" processor during the lineup's next refresh, though the rumor well runs dry after that.
Apple is thought to be planning an iPhone-focused event on Sept. 9. While it is possible that new iPad models could be rolled out at the same time, the company has recently chosen to unveil changes to the iPad at a separate event in October.