Purported 'iPhone 6' speaker assembly revealed by Chinese repair firm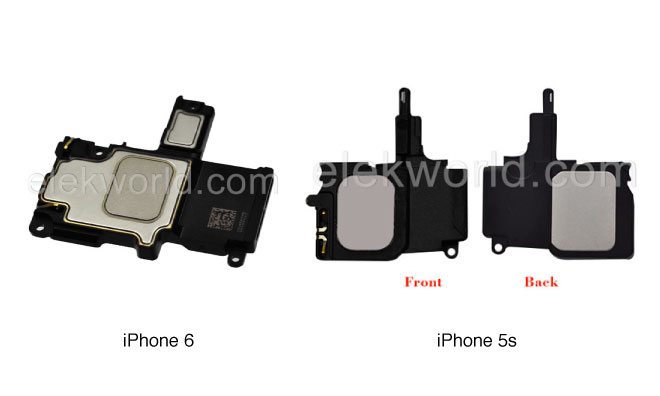 A photo that is said to depict the loudspeaker assembly from Apple's next-generation iPhone surfaced on Tuesday from a wholesale electronics parts supplier in the Far East, alongside pictures of several other supposed "iPhone 6" components.
The speaker is slightly redesigned from its predecessor in the iPhone 5s, though it is difficult to determine its relative size. Also seen for the first time is a vibration motor, as well as a European variant of the larger power adapter that appeared last weekend.
The parts, along with a number of flex cables and structural components that match up with previous leaks, are being offered for sale by China-based wholesaler Elekworld, which sent pictures of the alleged components to AppleInsider on Tuesday. The company is one of thousands of wholesalers located in Shenzhen's famous Huaqiangbei electronics district, near assembly partner Foxconn's primary manufacturing facilities.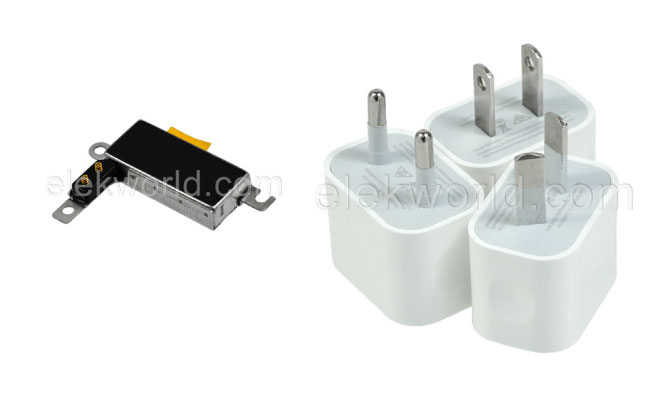 Though the parts are obviously impossible to authenticate, individual components that leak in the days leading up to new iPhone or iPad introductions have traditionally had a relatively high ratio of legitimacy. The realities of the global supply chain have made it increasingly difficult for Apple to keep every detail of its upcoming products under wraps as they ramp up production for tens of millions of units.
The company is expected to introduce at least one of its next-generation handsets — likely a 4.7-inch model — at a special media event on Sept. 9. General availability would likely come on Sept. 19 if the company sticks to its previously-established release schedules.