Apple reportedly hires Gap executive to fill director of marketing role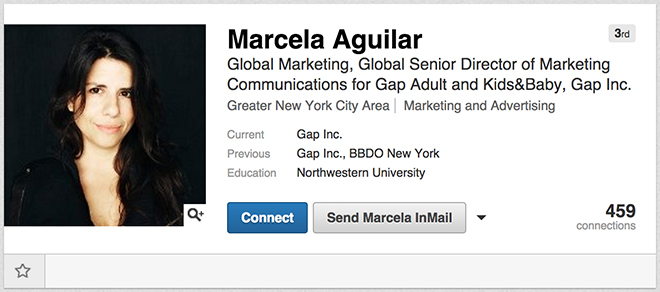 AppleInsider may earn an affiliate commission on purchases made through links on our site.
One day after announcing its first wearables product in the Apple Watch, Apple has reportedly hired on another executive from the fashion world to bolster its marketing efforts, tapping Gap's global marketing director Marcela Aguilar to take on the same position at Cupertino.
According to AdAge, Apple's latest hire was confirmed by current Gap marketing chief Seth Farbman, who noted Aguilar excelled in bringing together a diverse team that helped refresh the clothing company's brand.
"Apple is getting a tested professional. Working on a major American brand like Gap means you are on a big stage, in bright lights, every day. That experience is priceless, and Apple demands people who know how to play at a high level," Farbman said. "Also, her experience in simply communicating the value of meaningful design and developing ideas that create an emotion — rather than just communicate a product benefit — should serve her well at Apple."
The publication reports Aguilar has a strong track record in international marketing, having served at ad agency BBDO for seven years before moving to Gap. During her tenure, she traveled to China, India and Brazil, all burgeoning markets for Apple.
Aguilar is the most recent Apple hire to come from the fashion world. In 2013, the company brought on former Burberry CEO Angela Ahrendts to lead retail, while former YSL CEO Paul Deneve was hired earlier that year to work on "special projects."