AT&T to support Wi-Fi calling for Apple's iPhone 6, iPhone 6 Plus in 2015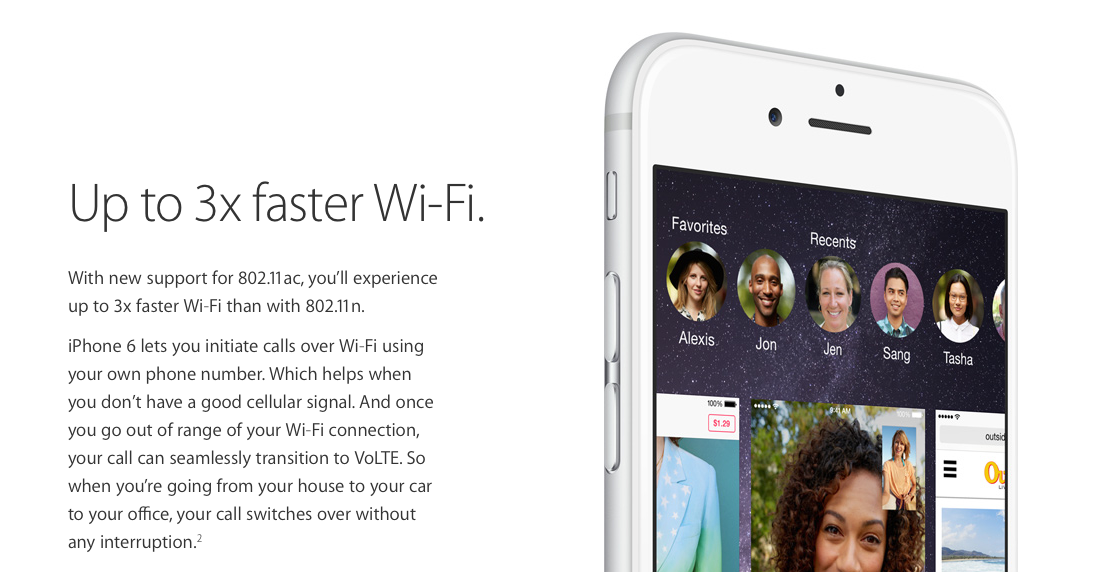 While T-Mobile will be the only U.S. carrier to support Wi-Fi calling on Apple's new iPhone 6 series handsets at launch, it will not remain alone for long as market leader AT&T announced that it will roll out the technology on its own network next year.
"We don't have a burning desire or need for coverage," AT&T wireless chief Ralph de la Vega said Friday when asked why the carrier was lagging behind competitors, according to CNET. "Other operators with less coverage may pursue it more aggressively."
De la Vega cited concerns about the reliability of call handoff between Wi-Fi and GSM networks. It is more seamless when handing off to LTE, but AT&T's Voice over LTE rollout has not yet been completed.
At a Wednesday press conference, T-Mobile CEO John Legere — in his now-trademark style — offered only a single reason for his company's support. "Why not do it?" he said.
Apple added support for Wi-Fi calling, which reroutes voice calls over Wi-Fi data networks, in iOS 8. T-Mobile announced support for the feature in June of this year.