U2 'Songs of Innocence' giveaway drives 2M downloads as back catalog sales soar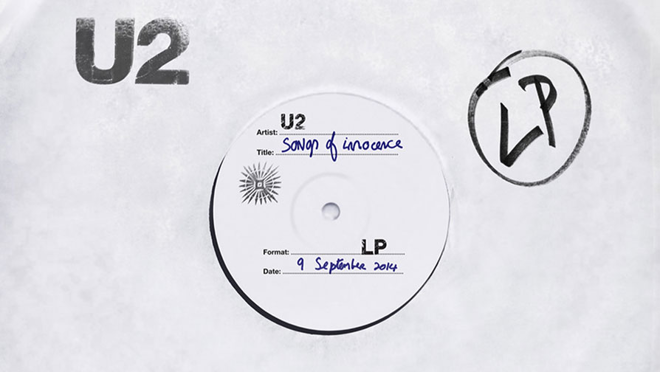 AppleInsider may earn an affiliate commission on purchases made through links on our site.
More than 2 million copies of Irish rock band U2's new "Songs of Innocence" album have reportedly been downloaded through Apple's iTunes Music Store since the record's release earlier this week, enough to push it over the threshold for "double platinum" status, and have driven strong sales of U2's previous discography.
In addition to the strong download performance for Songs of Innocence, some 17 of the group's 27 previous albums have made their way into the iTunes top 100 chart. The numbers were first noted by Re/code.
Apple CEO Tim Cook and U2 frontman Bono announced a deal to give a free copy of the album to every iTunes customer at the end of Tuesday's introduction of the iPhone 6 and Apple Watch. Just before the announcement, U2 debuted the record's first single — The Miracle (Of Joey Ramone) — in front of the packed auditorium.
As part of the promotion, which will also see Apple commit some $100 million to a marketing campaign featuring U2, the album will be available for free exclusively through iTunes, iTunes Radio, and Beats Music until Oct. 13.
Since the event, Apple has added Songs of Innocence as a free purchase to every active iTunes account. To quote Douglas Adams, "this has made a lot of people very angry and been widely regarded as a bad move" — users with "Automatically download new purchases" enabled on their devices saw their new purchase automatically downloaded, upsetting numerous people who would rather that had not happened.