Apple's iOS 8.0.1 update breaks cellular connectivity, Touch ID support for many users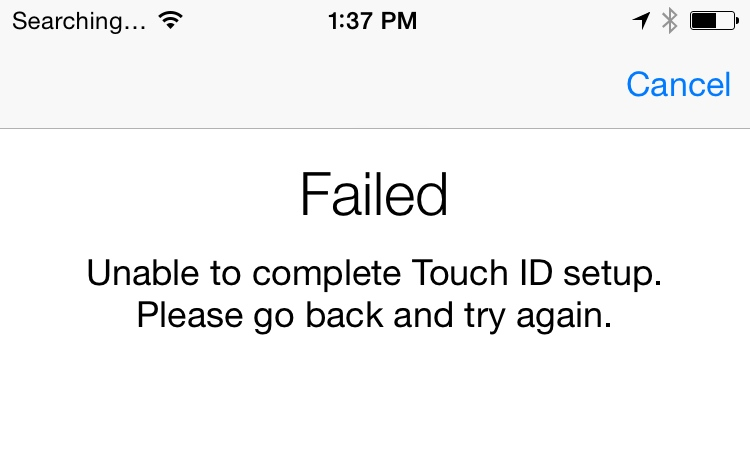 Following the release of iOS 8.0.1 on Wednesday, many users began experiencing issues with the maintenance and software update, finding that their handset could no longer establish a cellular connection or recognize their fingerprint upon installing, prompting Apple to pull the update
Update: Apple appears to have pulled the update from its servers.
Users who have not yet installed iOS 8.0.1 are advised to hold off, as the problems presented by the update appear to affect a large number of users.
Initial reports suggest that the over-the-air update install causes issues for the newest iPhone 6 and iPhone 6 Plus. Carrier connectivity issues are occurring across the board, affecting AppleInsider readers who use Verizon, AT&T, T-Mobile and Sprint.
After updating their system to iOS 8.0.1, users have also found that the Touch ID fingerprint unlock for their handset no longer works. Attempts to add a new fingerprint to the system return the error message shown above.
In the meantime, those who have already updated can still unlock their iPhone with their secure passcode, and connect to data over Wi-Fi.