Steve Ballmer's loyalty to Microsoft will force LA Clippers to ditch Apple iPads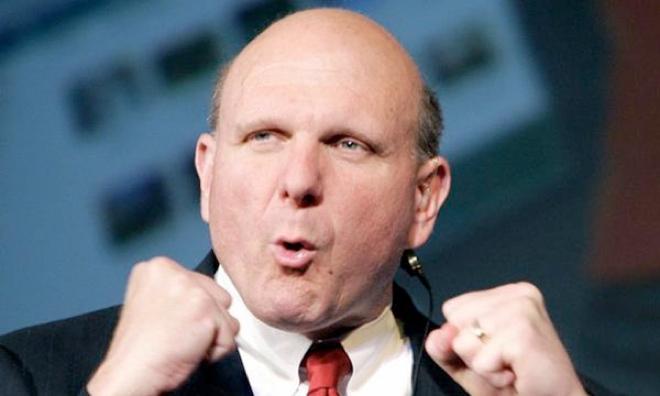 AppleInsider may earn an affiliate commission on purchases made through links on our site.
Though Steve Ballmer is no longer CEO of Microsoft or even on its board of directors, he's still fiercely loyal to the company he led, which is why he will have his basketball team, Los Angeles Clippers, ditch their use of Apple's iPad.
Ballmer referred to his efforts to move the Clippers solely to Microsoft products as a "project" in an interview with Reuters. The former Microsoft CEO was asked by Clippers coach Doc Rivers if the team would have to get rid of the iPads they use, to which Ballmer responded with, "Probably."
As for traditional computers, Ballmer said that while most of the operations at the Clippers run on Windows machines, "some of the players and coaches" are using non-Microsoft products — presumably Macs.
Microsoft competes directly with Apple's iPad, building its own Surface convertible tablet devices. With its latest Surface Pro 3, Microsoft has even centered its ad campaign on taking on the MacBook Air, with the Redmond, Wash., company portraying its touchscreen devices as more versatile than Apple's ultraportable notebook.
Ballmer announced his retirement from Microsoft in August of 2013, but stayed onboard with the company until it made Satya Nadella its new CEO. Ballmer had originally planned to stay on Microsoft's board of directors, but departed in August after he purchased the Clippers.
Ballmer said that outside responsibilities, including his oversight of the Clippers, would prevent him from fulfilling his duties on the Microsoft board. But from his policy on Apple products in the locker room and on the court, clearly the former CEO's commitment to the company he helped bring into prominence has not wavered.
His ties to Microsoft are not entirely severed, however, as Ballmer retains ownership of 3.99 percent of the company, with shares worth over $15 billion. That's an even larger stake in Microsoft than co-founder Bill Gates.
Ballmer purchased the Clippers in May for $2 billion, after former owner Donald Sterling was forced out by the National Basketball Association for racist remarks. Ballmer outbid a number of other suitors, including a group that included Laurene Powell Jobs, the widow of late Apple co-founder Steve Jobs.