Even before launch, Apple Pay the 'player to beat' in mobile payments, Morgan Stanley says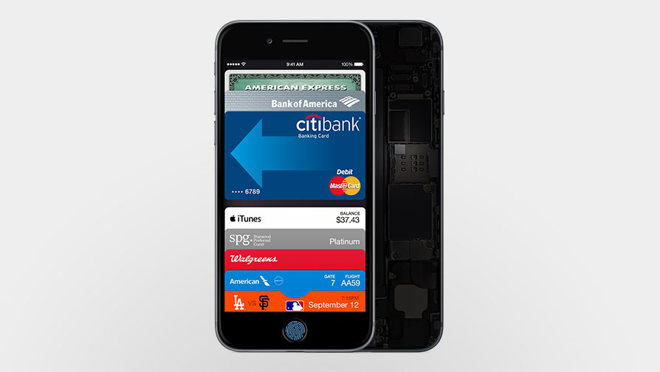 AppleInsider may earn an affiliate commission on purchases made through links on our site.
Though Apple Pay isn't even available to consumers yet, investment firm Morgan Stanley expects that Apple's mobile wallet service will become the industry standard and help drive wider adoption of NFC-based payment systems.
Researcher Craig Hettenbach issued a blue paper to investors on Tuesday, a copy of which was provided to AppleInsider, to analyze the effect Apple Pay may have on the mobile payments industry when it launches on the iPhone 6 and iPhone 6 Plus this month. Because Apple Pay is compatible with the existing infrastructure and Apple already has such a large install base of users, Hettenbach believes that the company will have no trouble gaining traction.
"By reducing fraud, improving data security, and increasing credit/debit volumes for issuers and networks, while protecting the value of the existing payments value chain, we believe Apple Pay has a high chance of success," he wrote. "Apple's market share in the U.S., its exposure to a relatively affluent demographic, and the ease of use along with a unique form factor (Apple Watch) position Apple Pay as the player to beat in the mobile wallet space."
High hopes for Apple Pay stand in contrast to current near-field communications mobile payment services such as Google Wallet, which has failed to catch on with consumers in a meaningful way. Hettenbach believes that Apple Pay will be "highly disruptive" to competitors in the e-wallet market.
"Most other players looking to launch mobile wallets have either struggled with making the package sufficiently cost effective/attractive for merchants (PayPal, Square, Google Wallet) or sufficiently intuitive and convenient for the consumer (Isis/SoftCard, other telco wallets)," he said. "We think Apple may have solved both problems in one application."
A key factor for Apple's likely success, in Hettenbach's eyes, is compatibility with the existing payment infrastructure. In particular, Apple Pay will allow users to make payments with bank cards from existing issuers, and uses tokenization services from card networks to protect user data.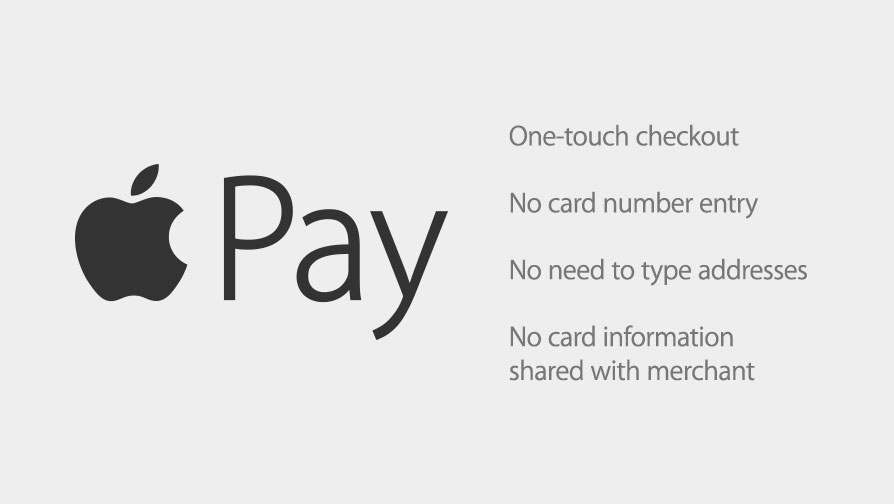 Apple's system also integrates with the existing NFC mobile payment infrastructure, which is also compatible with the EMV (Europay, MasterCard and Visa) standard for chip cards. Major U.S. credit card companies are currently in the midst of a transition to secure EMV payment systems.
And with a small-but-established base of NFC payment systems already in the wild, Apple's adoption of near-field communications with the iPhone 6 and upcoming Apple Watch will only help to accelerate the adoption of NFC-based technologies, Hettenbach said. He expects that about 50 percent of payment terminals will have NFC capabilities by as early as October of 2015.
"We think Apple Pay will help kick start what has been a slow-going NFC ecosystem on both the smartphone and merchant fronts," he said. "In particular, we expect other smartphone OEMs, especially in the Android ecosystem, to adopt NFC technology for mobile payments and merchants to increasingly upgrade their payment infrastructure to support mobile payments as consumer adoption rises."