Carl Icahn says Apple should buy more of its 'dramatically undervalued' stock, reveals valuation of $203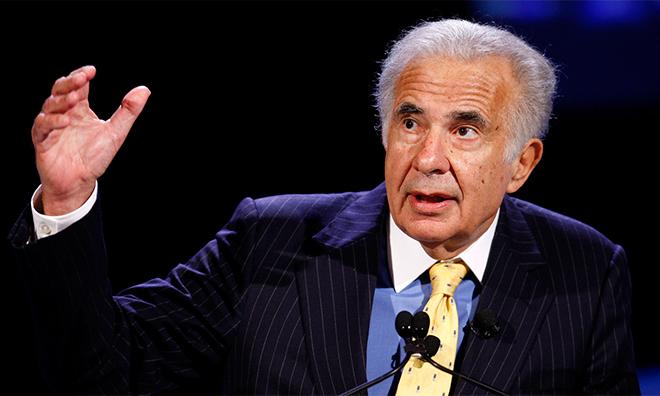 Activist investor Carl Icahn published an open letter to Apple CEO Tim Cook on Thursday, revealing that he thinks shares of the company are "dramatically undervalued," presenting it with an opportunity to buy back even more of its own shares at a tremendous discount via a tender offer.
Icahn's new note, entitled "Sale: Apple Shares at Half Price," was published to his website Shareholders' Square Table. As the title reflects, Icahn believes that shares of AAPL stock are currently trading at half of their actual value.
Specifically, Icahn said his forecasted growth for fiscal year 2016 and 2017, along with net cash, values Apple stock at $203 per share today.
As of the end of last quarter, Apple had $133 billion in net cash, which Icahn called an "excessive liquidity." Given its cash position and the current share price, he believes Cook should ask the Apple Board of Directors to "accelerate and increase the magnitude of share repurchases" through a tender offer.
Billionaire Carl Icahn believes shares of Apple should be trading at $203 today, presenting the company with an opportunity to buy now at half-price.
"We commit to this because we believe Apple remains dramatically undervalued," Icahn wrote. "And we think you and the Board agree. If you did not, you would not continue to repurchase shares under the existing authorization. You have said before that the company likes to be "opportunistic" when repurchasing shares and we appreciate that. With this letter we simply hope to express to you that now is a very opportunistic time to do so."
In his note, Icahn goes into great detail about how he believes the iPhone will continue to hold "significant premium market share," and that Apple's high retention rates will keep customers coming back. He also has high hopes for future products and services, such as the Apple Watch and Apple Pay.
"These new launches will further distance Apple's ecosystem from its peers and accelerate revenue and earnings growth in excess of the status quo," he said.
Icahn's forecasts assume that Apple will continue to repurchase its own stock at a rate of $25 billion per year. But he hopes the company's board will listen to his request and adopt a "more aggressive pace" as long as the share price remains undervalued in his eyes.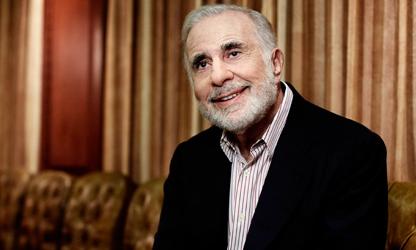 "While we recognize and applaud the company's previously increased share repurchase authorization, we ask you to consider our advice once again (to the benefit of all shareholders) and consider accelerating share repurchases again via a tender offer," he said. "Our valuation analysis tells us that Apple should trade at $203 per share today, and we believe the disconnect between that price and today's price reflects and undervaluation anomaly that will soon disappear."
The tone taken by Icahn in his latest letter is different than when he attempted to file a shareholder proxy vote to push Apple to repurchase more of its own shares late last year. Icahn eventually dropped that initiative after Apple bought some $14 billion worth of its own shares in a matter of weeks in early 2014, in what was the largest repurchase on record for such a short period.
As of August, Icahn had some 45 million shares in AAPL stock, making him a considerable investor in the iPhone maker. His position in the company, and stature on Wall Street, earned him a private meeting with Cook last year.
The activist investor has a history of causing trouble with tech companies, most famously opposing Michael Dell's efforts to take PC maker Dell private. He also won three seats on the Yahoo Board of Directors, and is credited with helping to oust the CEO of Motorola, essentially forcing the company into the arms of Google.
And earlier this year, Icahn had pushed for eBay to spin off part of PayPal, even going as far as to draw up a proposal to shareholders that caused bad blood between him and eBay's management. Though the proposal was ultimately dropped, eBay and PayPal did split last week.