CBS All Access offers on-demand & live streaming content for $5.99 per month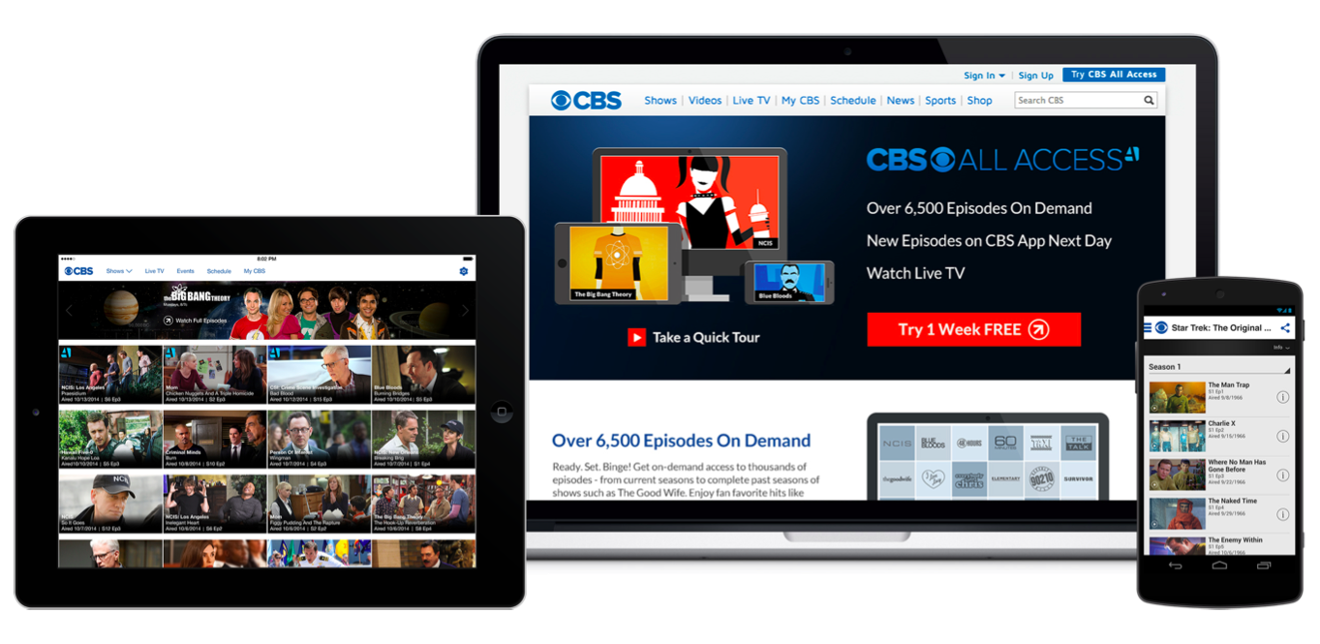 CBS, the largest broadcast network in the U.S., announced on Thursday that it has joined in the "over-the-top" trend by offering a subscription service that will give viewers access to current and legacy content, as well as live streaming of local CBS stations in 14 major markets.
The new service, dubbed CBS All Access, costs $5.99 per month, and the network is currently offering a one-week free trial. The subscription will net viewers full seasons of current primetime shows, leading daytime and late-night CBS programming, and thousands of episodes from the network's library of classics.
CBS All Access can be viewed from the official CBS for iOS application, which was updated on Thursday to add support. Subscribers gain access to new episodes on-demand the day after they air, as well as access to CBS's library of over 6,500 episodes.
Ad-free viewing is also available for classic TV shows and fan favorites, including "Star Trek," "I Love Lucy," "CSI: Miami," "Cheers," "MacGyver," "Twin Peaks," and more. The service will also include exclusive additional content for special events including The Grammy Awards and the Victoria's Secret Fashion Show.
CBS hasn't yet worked out a deal with affiliates to rebroadcast live content, but the network will offer live streaming in markets where it owns and operates the over-the-air station, and has promised that more markets are on the way.
CBS & HBO streaming subscription announcements made just prior to an Apple event. Coincidence or not? We'll find out in only a few hours.

— Tip AppleInsider (@TipAppleInsider) October 16, 2014
Users will be restricted from watching out-of-market stations through geo-targeting. The currently supported markets are:
New York City
Los Angeles
Chicago
Philadelphia
Dallas
San Francisco
Boston
Detroit
Minneapolis
Miami
Denver
Sacramento
Pittsburgh
Baltimore
No mention was made Thursday of official support for the Apple TV, though CBS Interactive CEO Jim Lanzone did say that "additional connected devices" will gain support in the coming months. In addition, he said that the network plans to bring CBS All Access to "all major platforms."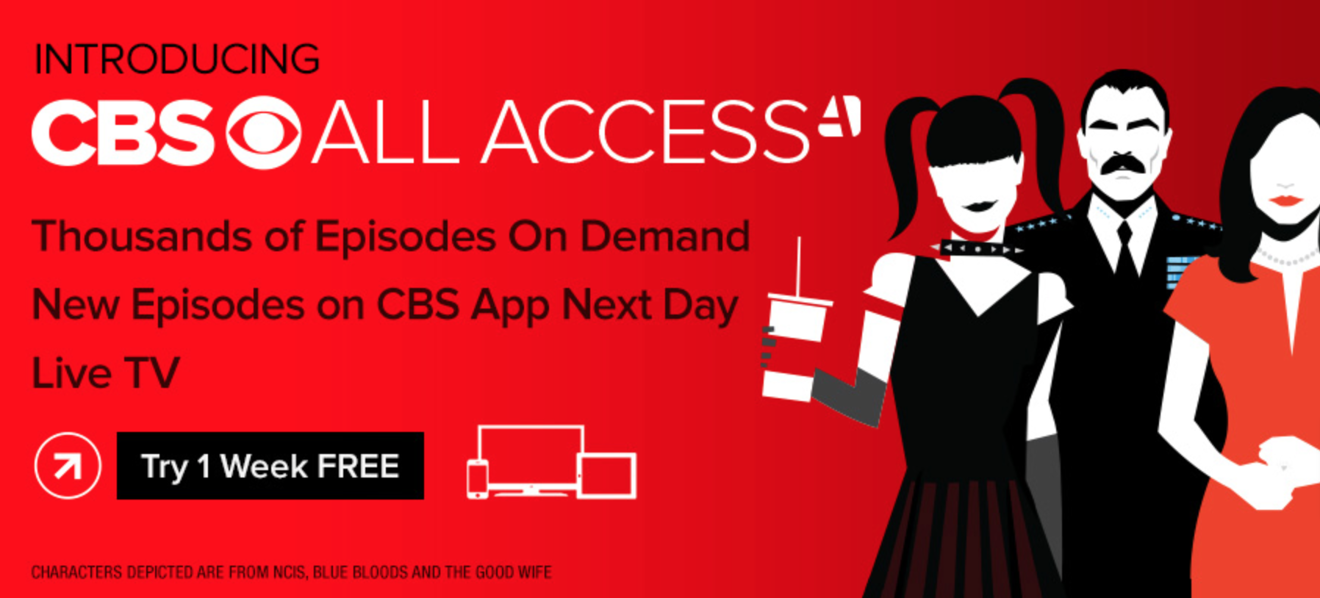 "CBS All Access is another key step in the company's long-standing strategy of monetizing our local and national content in the ways that viewers want it," said Leslie Moonves, president and CEO of CBS Corporation. "This new subscription service will deliver the most of CBS to our biggest fans while being additive to the overall ecosystem. Across the board, we continue to capitalize on technological advances that help consumers engage with our world-class programming, and we look forward to serving our viewers in this new and exciting way."
CBS's announcement comes a day after popular subscription network HBO revealed it plans to offer a standalone over-the-top subscription service in the U.S. next year. Like CBS All Access, it would allow users to watch content from the network without the need to have a cable subscription or even a television set.
But while HBO has always been a cable-only network, CBS is a broadcast network, meaning anyone in the U.S. with an antenna can pick up the station's live signal for free. Subscribers to CBS All Access, however, will be able to stream on their Mac, iOS or other device with no need for a television set or antenna.