Apple's online store begins taking preorders for iPad Air 2 and iPad mini 3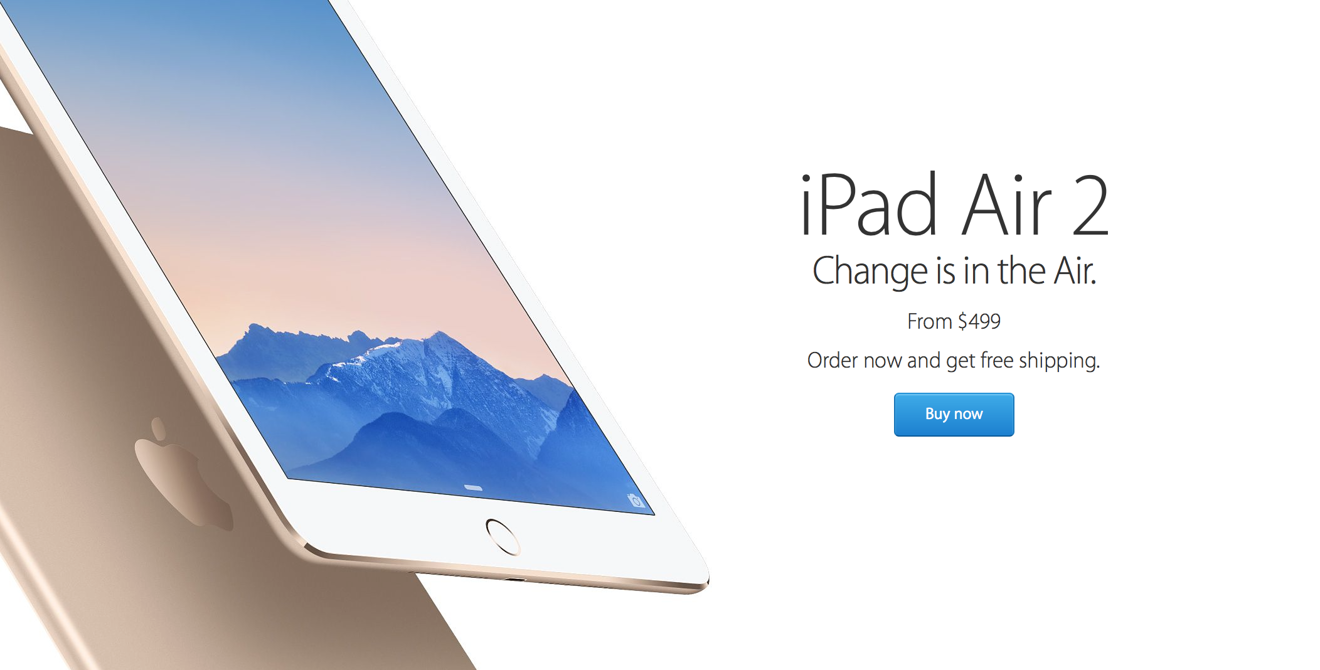 Ahead of next week's launch, Apple's online store on Friday began taking presales of the iPad Air 2 and iPad mini 3, its new Touch ID-equipped tablets being introduced for the holiday shopping season.
The company's store went offline early Friday morning, and returned after a downtime of more than three hours. The iPad Air 2 and iPad mini 3 do not have a specific launch date, though the store advertises that new orders will ship in two to four business days.
The iPad Air 2 starts at $499, while the iPad mini 3 has an entry price of $399.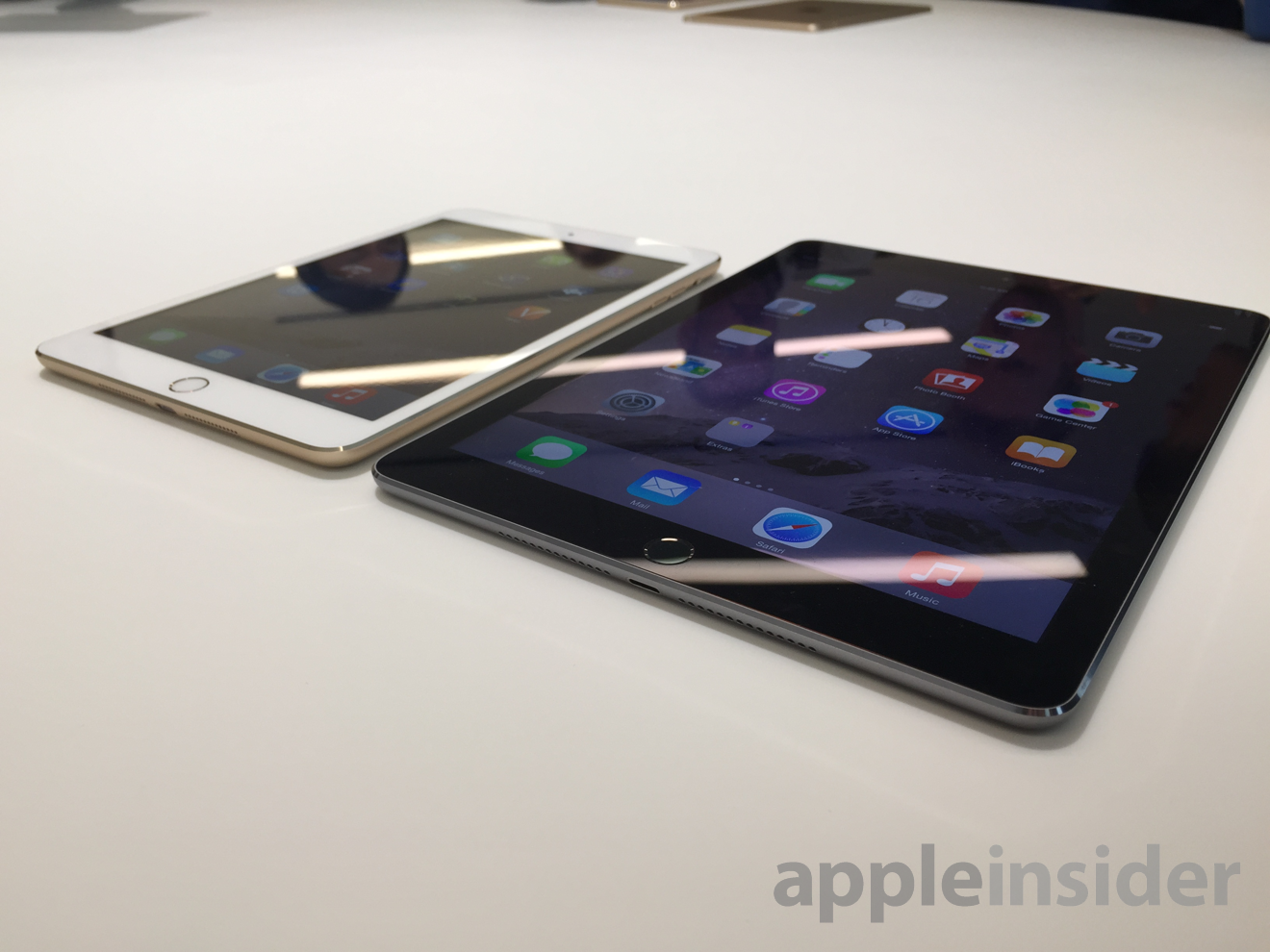 The highlight of this year's update is clearly the iPad Air 2, which features an 18 percent thinner design, an anti-reflective laminated display, improved cameras, and a beefed up A8X processor. AppleInsider went hands-on with the iPad Air 2 on Thursday and were impressed by the 6.1-millimeter-thick device, which is even thinner than the new iPhone 6.
Both the iPad Air 2 and iPad mini 3 have also been outfitted with Apple's Touch ID fingerprint sensing home button. This will allow users to bypass lock screen passwords on their tablet, download iTunes and App Store purchases without entering an Apple ID password, access secure third-party apps, and also verify online purchases with Apple Pay.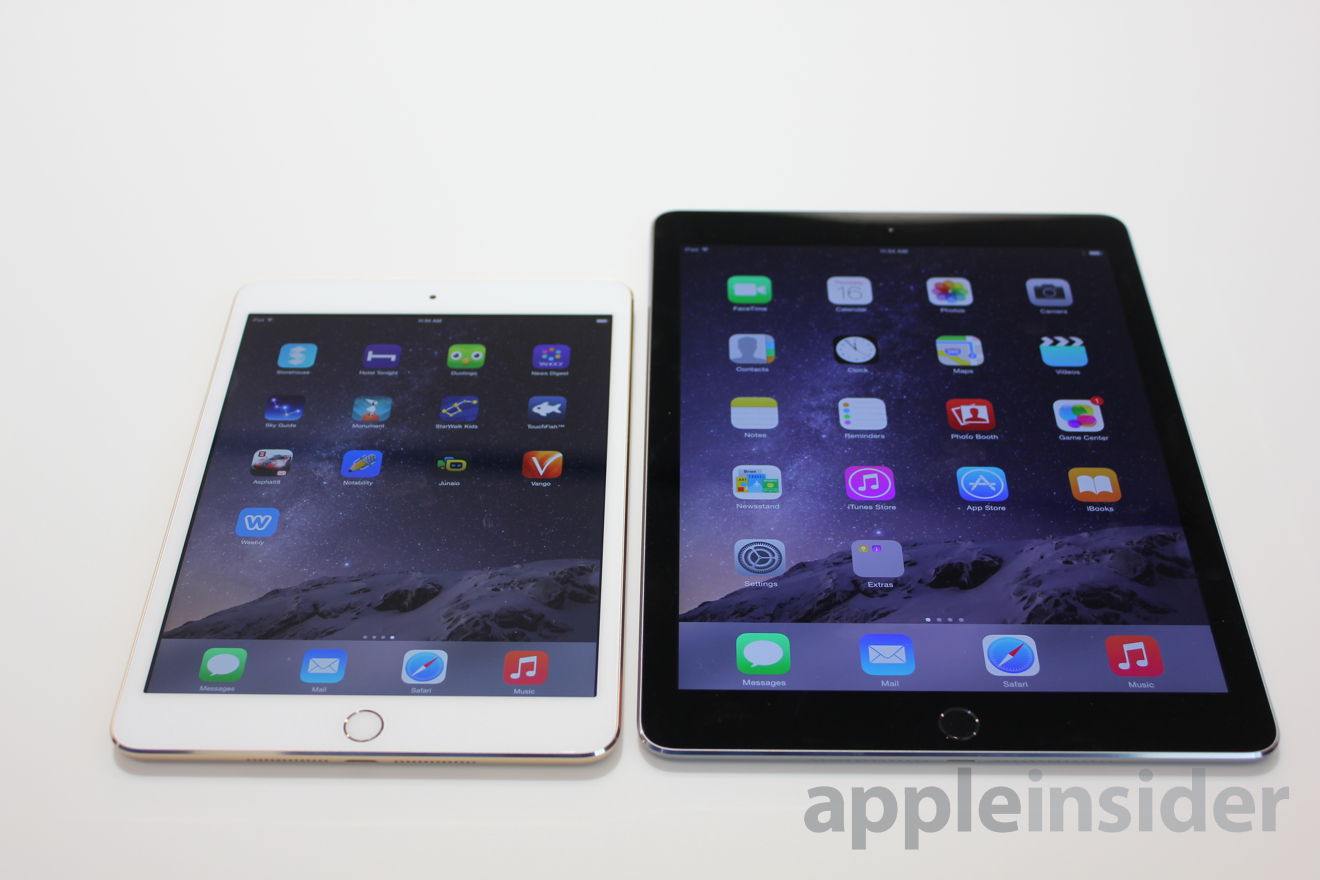 And the new iPads are also available in a gold color option, and capacities of 16, 64, and 128 gigabytes at $100 tiers. LTE-capable models carry a $130 premium.
The 7.9-inch iPad mini 3, meanwhile, features the same design as its predecessor, and also includes the same A7 CPU. Aside from Touch ID and a new gold color option, it's unchanged from the 2013 model, which is still available for $100 less.