Handoff in OS X Yosemite makes it easy to transition between your Mac, iPhone & iPad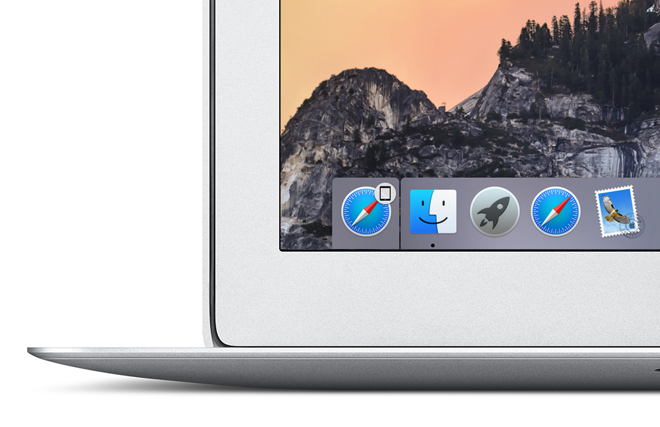 This week's launch of OS X Yosemite enables Mac users to tap into the Handoff function introduced last month with iOS 8, making it simple to jump back and forth between a Mac, iPhone, and iPad. Here's how to set up Handoff and use it.
As with other Continuity features between iOS 8 and OS X Yosemite, users must be signed into the same iCloud Apple ID on their devices for data to be automatically shared between them. In addition, Bluetooth must be enabled, but the devices do not need to be connected to the same Wi-Fi network (a previous version of this story reported otherwise).
To transition from an iPhone or iPad to a Mac, make sure that the iOS 8 device is unlocked and that the content desired to be handed off is active. For example, have a website open on your unlocked iPhone before moving to your Mac.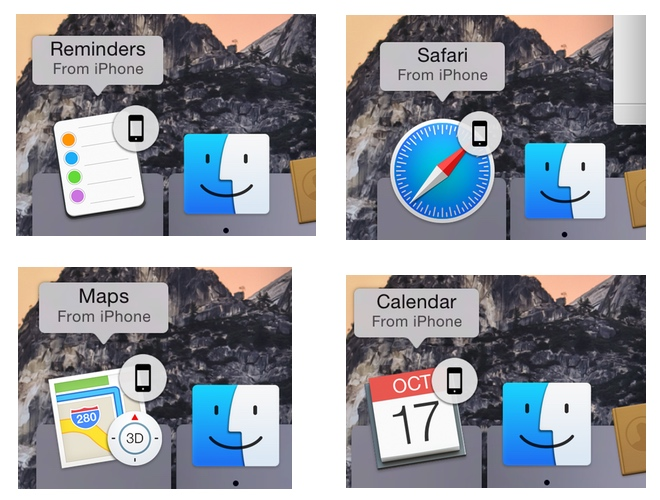 Whatever content is open on the iPhone will be displayed in the form of an icon on the far left side of the OS X Yosemite dock. The respective application's icon will be displayed, along with a small black-and-white indicator showing either an iPhone or iPad.
The same also works in reverse, from a Mac to an iPhone. For example, open the Maps application on your Mac running OS X Yosemite and select a destination.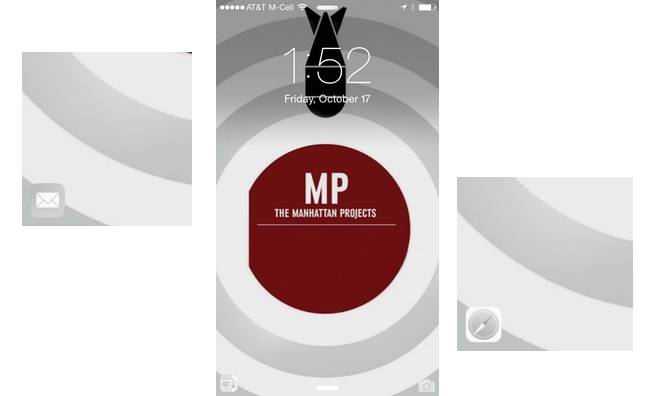 With the Maps application still open and selected on your Mac, a locked iPhone screen will display the appropriate icon's application in the bottom left corner. Simply swipe the icon upward to automatically launch the application along with the associated data — in this case, a destination in Maps.
If your iPhone is already unlocked and being used, you do not need to lock it to access data from Handoff. The same information can be accessed by double-pressing the home button to bring up the multitasking view, and then scrolling to the left past the home screen to find a tile representing the content open on the Mac.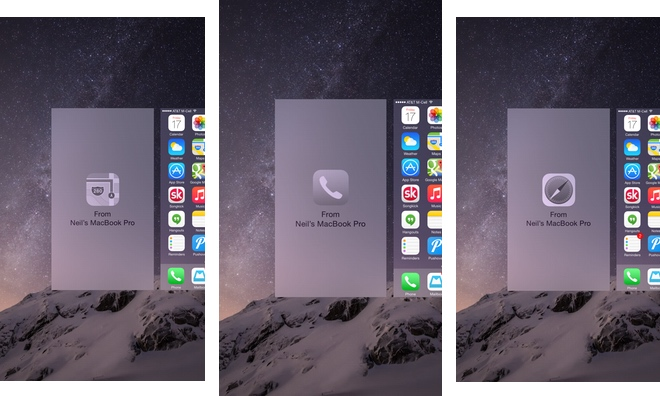 Handoff works with Apple's native apps for Mail, Safari, Messages, Reminders, Calendar, Contacts, Pages, Numbers and Keynote. Third-party applications can also add support for Handoff using Apple's developer tools.
Using Handoff, users can start a document, email or message on one device, and quickly pick up where they left off on another.
Handoff can be enabled on an iOS 8 device by launching the Settings application, choosing General, and then "Handoff & Suggested Apps."
To toggle the feature in OS X Yosemite, open System Preferences on your Mac, choose General, and check or uncheck "Allow Handoff between this Mac and your iCloud devices."
Some users have reported difficulty in getting Handoff to work after updating to OS X Yosemite. It's been said that logging out of an iCloud account and then logging back in on all devices helps to resolve the issue.
Handoff requires an iPhone 5 or newer; a mid-2012 or newer MacBook Air or MacBook Pro; an iMac or Mac mini made since late 2012; or a late 2013 Mac Pro. It also works with a fourth-generation iPad or newer, any iPad mini model, or a fifth-generation iPod touch.