iCloud Drive allows OS X Yosemite users to store any type of file in the cloud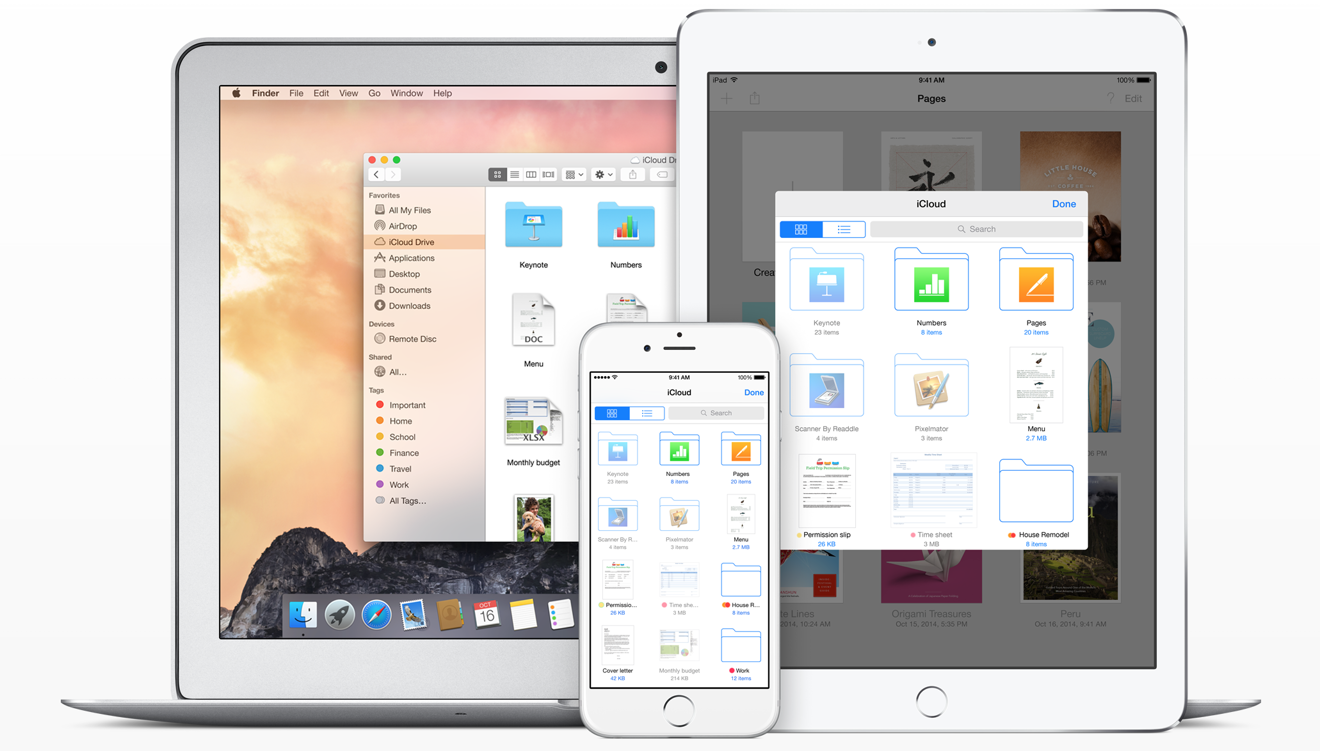 The launch of OS X Yosemite has brought online Apple's new iCloud Drive, which not only automatically syncs data from Mac and iOS applications, but also for the first time allows Mac users to upload and organize any file types on their own.
Apple's newly updated cross-platform storage service works similar to existing properties like Dropbox or Google Drive. Upon updating to Yosemite, users can store any type of file they wish in iCloud drive, as long as it's less than 15 gigabytes in size.
iCloud Drive file access is available in Yosemite by opening Finder and accessing the new cloud-based storage option under the Favorites menu.

Apple also offers access to iCloud Drive through icloud.com, using Safari 6, Firefox 22, or Google Chrome 28 or later. It's also available on a Windows 7 PC or later with iCloud for Windows 4.0.
There is currently not an official iCloud Drive client for iOS, but official Apple apps like Pages, Numbers and Keynote, as well as third-party apps updated with support for the service, can store files to the cloud automatically.
In addition, a free third-party app called iCloud Drive Explorer is available on the App Store, allowing suers to view all of the files they have saved remotely and even open them in their respective apps.
As before, iCloud is also used to sync information such as contacts, to back up photos, and to perform iPhone and iPad backups and restores.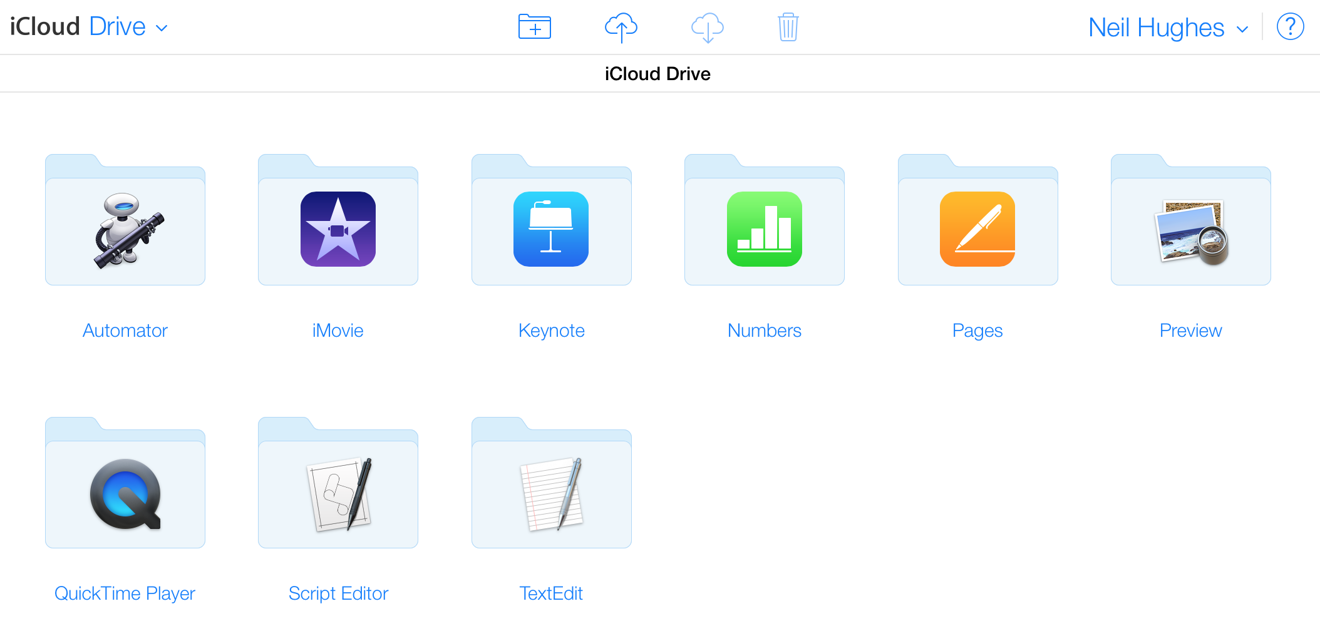 All of these features are under a new pricing structure for iCloud. While a new account comes with 5 gigabytes of free storage, users can upgrade to 20 gigabytes for 99 cents per month, 200 gigabytes for $3.99 per month, 500 gigabytes for $9.99 per month, or 1 terabyte for $19.99 per month.
And as always, purchase music, movies or TV shows from the iTunes Store, content from the App Store, and digital titles from the iBookstore do not count against a user's iCloud storage.
It should be noted that iCloud Drive requires iOS 8 and OS X Yosemite, so legacy devices running Mavericks or iOS 7 will not be able to keep their documents up to date with other devices. In addition, once a user has upgraded to iCloud Drive, they cannot downgrade back to Documents in the Cloud.