Leak suggests new Fitbit Surge smartwatch will best Apple Watch by integrating GPS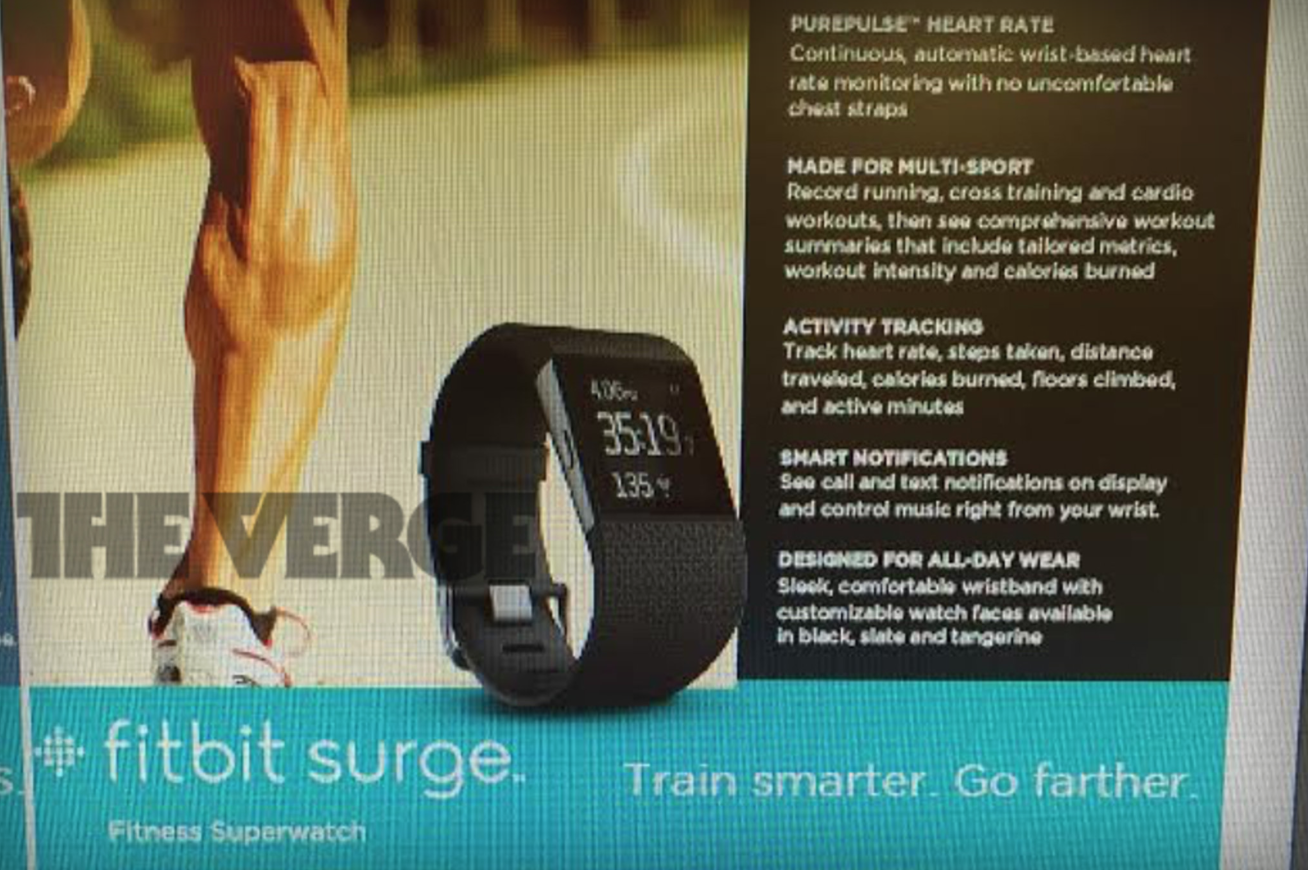 Newly leaked marketing materials suggest Fitbit may be on the verge of releasing a new fitness-focused smartwatch with a heart rate sensor as well as integrated GPS, the latter of which the upcoming Apple Watch will not feature without tethering to an iPhone.
Details on the Fitbit Surge, which the materials refer to as a "Fitness Superwatch," were first revealed in pictures obtained by The Verge. Most notably, the Surge is shown to have built-in GPS location support — a feature that the upcoming Apple Watch will not have.
Some have decried the fact that the first-generation Apple Watch will require being tethered to an iPhone for precise location data. While the Apple Watch will track steps and general activity on its own, runners, bikers and other athletes interested in tracking their pace and distance will need to also carry an iPhone with them for GPS data.
The leaked materials claim that the Fitbit Surge will provide athletes with stats on distance, pace, floors climbed, heart rate intensity, active minutes, and calories burned.
Like the Apple Watch, the Fitbit Surge also features a heart rate monitor the company has branded "PurePulse." The materials show that the feature will provide "continuous, automatic wrist-based heart rate monitoring."
The Fitbit Surge is also advertised to offer smart notifications, allowing users to view call and text notifications from their wrist. Like other smartwatches already on the market, the Fitbit Surge is also shown to allow music control from the wrist-worn device.
But that's where the similarities with Apple Watch likely end, as the new Fitbit appears to be a fitness focused device. The materials appear to show a plain black-and-white display controlled by physical buttons, likely without touchscreen input or any third-party app support.
The materials make no mention of battery life uptime, but say that the Fitbit Surge is "designed for all-day wear." It's shown to feature wireless syncing of fitness data, and to come in watch face colors of black, slate and tangerine.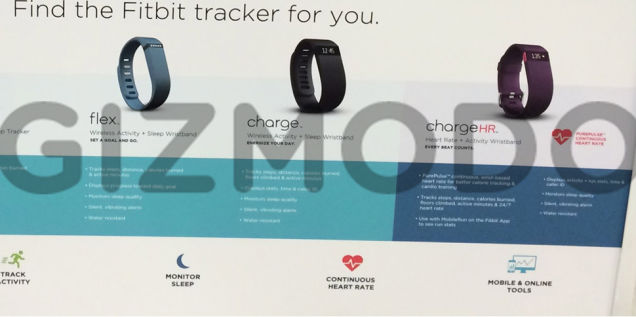 The latest leak is joined by two other models that appeared online last week: a simpler wrist-worn device called the Fitbit Charge, and a version with heart rate monitoring, but lacking GPS, dubbed the Charge HR.
Leaked marketing materials for both the Charge and Charge HR show the devices tracking steps, distance, calories burned, floors climbed and active minutes. They'll also offer basic wrist notifications, displaying statistics, time and caller ID from a connected device like an iPhone. The Charge HR will also track a user's heart rate all day, providing feedback for better calorie tracking and cardiovascular training.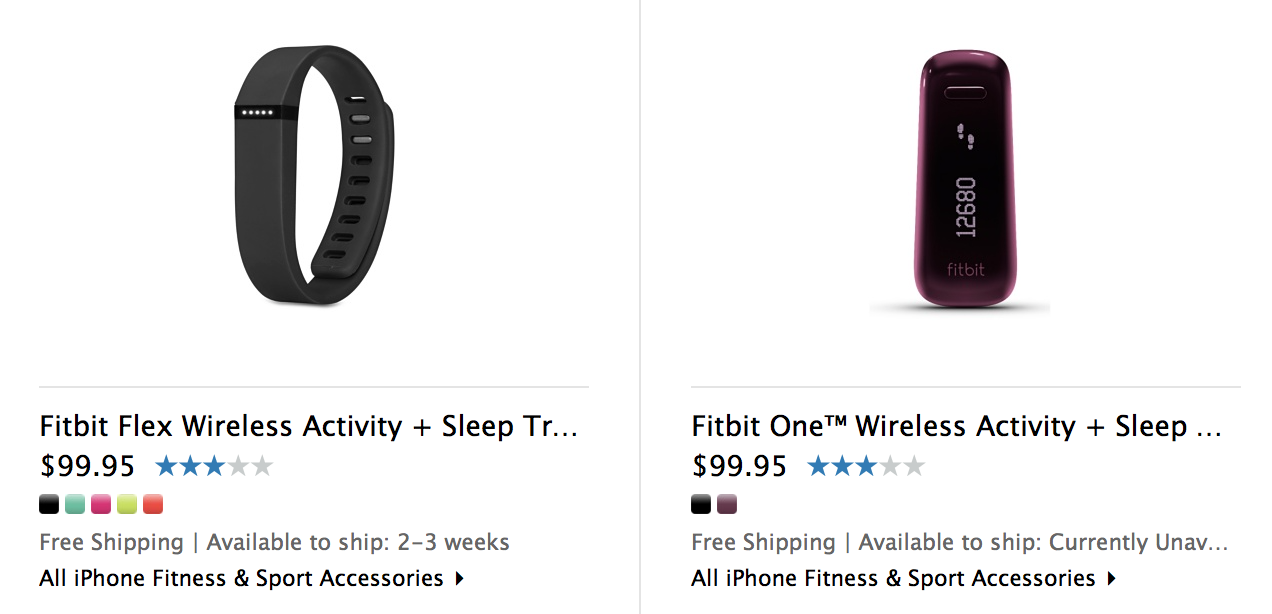 Leaks from Fitbit's anticipated fall product lineup come as the company will reportedly lose its shelf space at Apple's retail stores. It was reported last week that Apple plans to stop selling Fitbit devices at its stores in the near future, just as Apple plans to get into the fitness tracking market next year with the launch of the Apple Watch.
Fitbit also said on its official community forums earlier this month that it does not currently have any plans to integrate with HealthKit, Apple's developer tools for health and fitness related data. Fitbit said it has been "evaluating integration with HealthKit" since it was announced, but noted that Apple's solution and the accompanying Health app only work on the iPhone platform.
"Your voices are being heard," the company said, noting that it could change course if there is enough demand from users. "We're actively reviewing your responses and providing feedback to our product development team."