Grocery chain Meijer continues accepting Apple Pay despite CurrentC support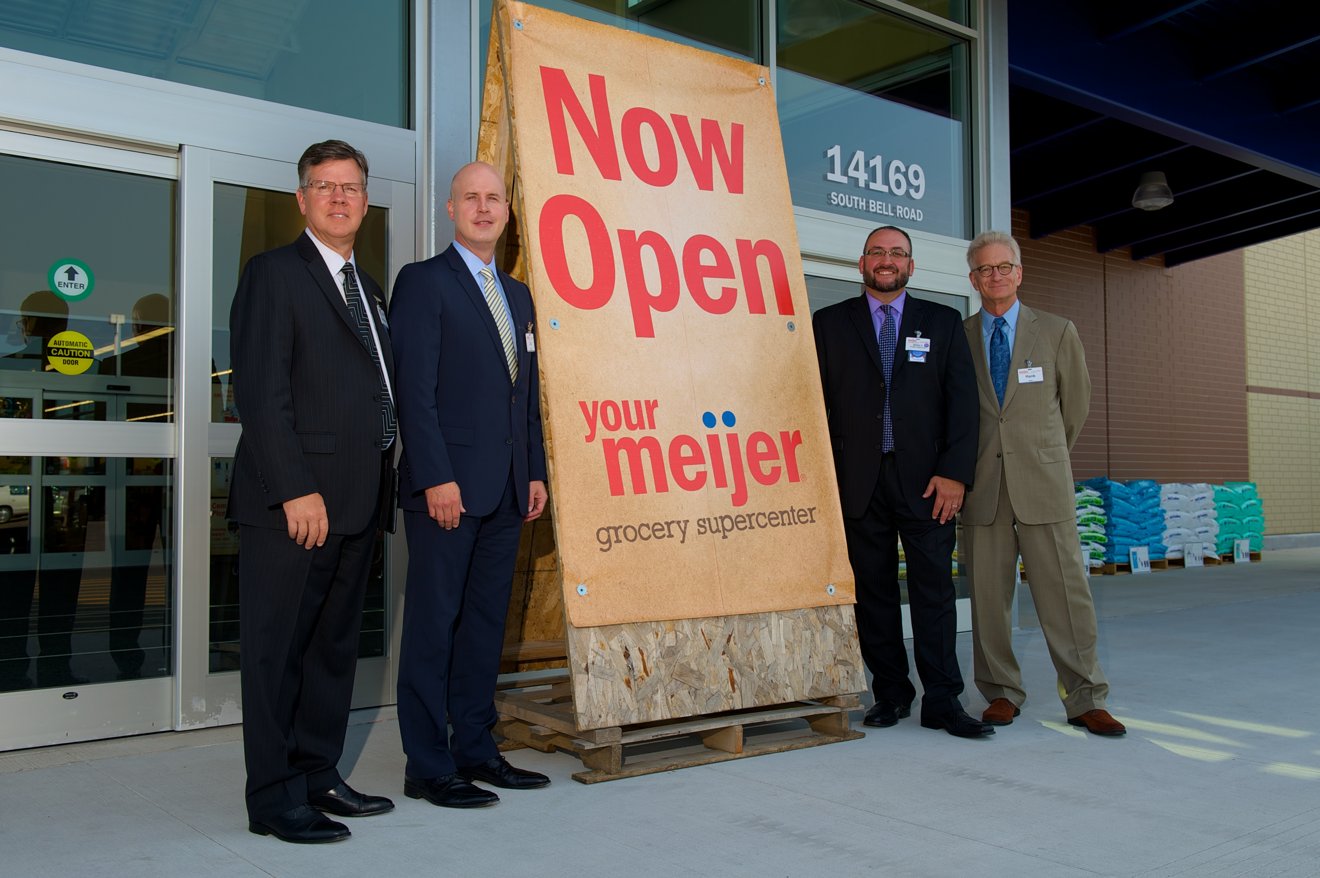 Though it is a member of the MCX group behind the upcoming CurrentC mobile payment system, grocery chain Meijer still supports Apple Pay and plans to continue to do so, in apparent violation of MCX's exclusivity rules.
Meijer's "tap-to-pay" near-field communications terminals are compatible with both Apple Pay and Google Wallet, and the company has no plans to change that, it said in a statement to MLive. That's in contrast to other MCX partners like Rite Aid and CVS, who disabled their NFC terminals shortly after the launch of Apple Pay earlier this month.
MCX is a consortium of merchants behind a forthcoming mobile payment system dubbed CurrentC. The terms of the MCX agreement require retailers to exclusively support CurrentC, which would leave out competitors like Apple Pay and Google Wallet.
There have also been claims that merchants who support Apple Pay in addition to CurrentC could be hit with fines, but MCX has responded to those rumors, calling them "untrue." Still, MCX's current contracts state that retailers cannot support other payment systems, so it's unknown what penalties, if any, Meijer could face.
Meijer is headquartered in Walker, Michigan, and has more than 200 stores across the U.S. Historically a grocery store, Meijer has since expanded to become a chain of "hypermarkets," offering groceries, department store goods, and even gasoline.
CurrentC is set to roll out in 2015, and it utilizes unique QR codes that are presented from a user's smartphone upon checkout. Major partners include Walmart and Best Buy, in addition to Meijer, CVS and Rite Aid.
The consortium of major retailers is looking to bypass credit card network fees by linking directly to customers' bank accounts. While avoiding swipe fees, MCX hopes to entice customers to embrace CurrentC by offering loyalty programs, coupons and special offers tied to the use of the mobile payments system.
Apple Pay, meanwhile, works with existing credit card providers, allowing users to continue to receive the same points, benefits and rewards they earn by swiping their card. The tap-to-pay system requires users to simply place their iPhone 6 or iPhone 6 Plus within proximity of an NFC terminal, then authenticate the purchase with their fingerprint on the handset's Touch ID sensor.
While CurrentC has faced consumer backlash in the wake of some retailers blocking Apple Pay and Google Wallet, the MCX program currently in trial was hacked this week, resulting in some consumer email addresses being obtained. The hack has only served to further generate concerns over the CurrentC system, which plans to store user data, including bank account information, in the cloud.
MCX has said that its system will enhance security by not storing sensitive customer data within its mobile application on users' smartphones. Hosting that information on its "secure cloud-hosted network," MCX CEO Dekkers Davidson said, will lower the risk of the data being compromised if a smartphone is hacked or stolen.