Amazon adds unlimited cloud photo storage for Prime members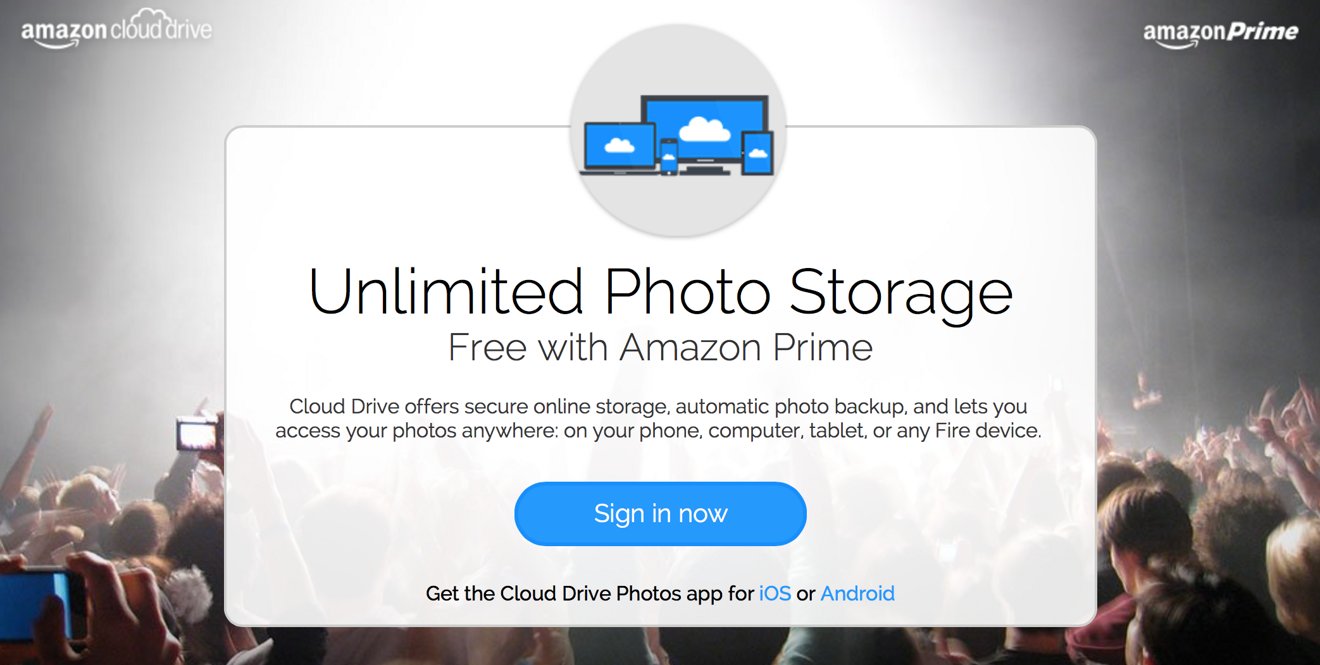 Subscribers to the $99-per-year Amazon Prime service can now back up their entire photo collection at full resolution, including iPhone photos via a dedicated iOS app.
Amazon Prime Photos, using the online retailer's Cloud Drive service, was officially launched on Tuesday. Cloud Drive offers secure online storage and automatic photo backup, allowing users to access their entire photo collection on any device.
With the accompanying Amazon Cloud Drive Photos application, users can enable automatic photo backup with the "Auto-Save" feature. The app also allows pictures to be shared on Facebook, through email and in other apps.
Amazon Prime Photos can also be added to and viewed via Android devices, Fire tablets and Fire phone, and Mac and Windows computers. Users can also view photo collections from Amazon Fire TV, Fire TV Stick, PlayStation 3, PlayStation 4, and select LG and Samsung smart TVs.
Photos are stored to the Amazon Cloud Drive in their full, original version, meaning the images aren't compressed and no quality is lost.
"This time of year in particular, families are capturing thousands of photos of holiday parties, family gatherings and opening presents," said Greg Greeley, Vice President Amazon Prime. "With free unlimited photo storage, we're providing one more reason for members to use Prime every day. Prime has always allowed members to conveniently save time and save money, and now with Prime Photos they can save memories too."
The Amazon Cloud Drive Photos app also offers 5 gigabytes of free cloud storage space for users who are not Prime subscribers.