Michael Fassbender next high-profile actor eyed for role of Steve Jobs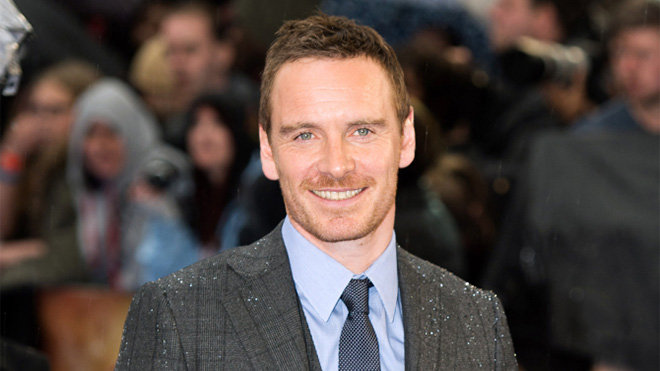 AppleInsider may earn an affiliate commission on purchases made through links on our site.
Following Christian Bale's exit from the hotly anticipated film about Apple's late co-founder, Michael Fassbender is now said to be in talks to take on the role of Steve Jobs.
The makers of the Sony-produced film are currently in talks with Fassbender, according to Variety, which portrayed the negotiations as "early." Bale was reportedly in final discussions to take on the role of Jobs before he passed on the film this week, allegedly with the feeling that he wasn't the right actor for the part.
Fassbender is one of the fastest rising stars in Hollywood, taking on mainstream roles like Magneto in the "X-Men" series and the android David in "Prometheus," while also taking on more critically acclaimed roles in films such as "Inglourious Basterds" and "Shame." Last year, Fassbender was nominated for the Academy Award for Best Supporting Actor for his portrayal of the character Edwin Epps in "12 Years a Slave."
Bale wasn't the first high-profile actor to circle the project, only to ultimately exit. Prior to his interest, Leonardo DiCaprio was targeted for the part, but he too did not accept.
Other names that have been suggested for the role of Jobs have included Matt Damon, Ben Affleck and Bradley Cooper.
The troubled production also previously lost a director, as David Fincher left the film following a dispute with studio Sony. Now attached to direct is Danny Boyle, known for films such as "Trainspotting" and "Slumdog Millionaire," the latter of which won him an Oscar.
Oscar winning screenwriter Aaron Sorkin is handling the script, basing his screenplay on the authorized biography of Jobs by Walter Isaacson. The movie is said to feature three scenes leading up to Jobs's introduction of key product unveilings: the original Mac, NeXT, and the iPod.
Recent reports have also suggested that actor Seth Rogen is in final talks to play the part of Apple co-founder Steve Wozniak.