Apple to reportedly open new corporate office and R&D center in Cambridge, UK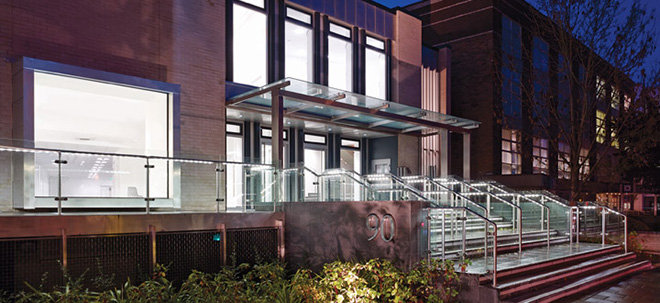 It was reported earlier this week that Apple is planning to open a new office in the city of Cambridge, UK, an intellectual hotspot which already plays host to bases of operation for a number of large tech companies.
Apple is believed to be moving into 90 Hills Road, a recently renovated office building with more than 9,000 square feet of floor space spread across two floors and a roof deck, reports Business Weekly.
Other tech companies in the so-called "Cambridge cluster" include Microsoft, Sony and Siemens, while accounting firms Deloitte and KPMG also share space in the area. Qualcomm and Huawei are also said to be sinking assets into Cambridge with investments and company acquisitions.
The publication speculates Apple will kickstart its rumored UK site with around 20 employees, but will have the room to expand up to 40 people in the future. It is unclear when the office is set to be staffed and Apple's corporate jobs webpage for the area does not yet show any openings related to a Cambridge location.
If Apple does open an office in Cambridge, it will join the company's corporate office in London. The British government has been wooing Apple for 25 years in a bid to position the UK as a major player in the booming global tech industry, the publication said.
Beyond retail stores, Apple has quickly enlarged its international footprint with research and development centers, including a new location in Shanghai and expansions at two offices in Israel. According to patent filings with the U.S. Patent and Trademark Office, Apple's Israel operations are focused on advanced SoC and memory hardware technology.