Apple Watch chip suppliers rumored to start production soon, orders at 30M to 40M units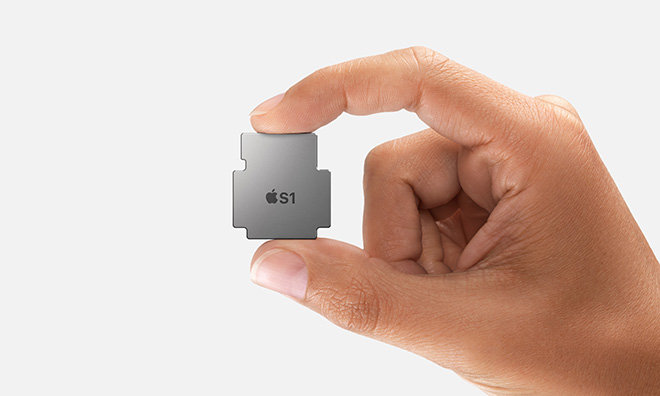 A rumor out of East Asia on Wednesday claims chip manufacturers responsible for supplying silicon for the upcoming Apple Watch are ramping toward production ahead of an expected early 2015 launch.
Citing industry sources, DigiTimes reports Apple's chip suppliers are nearly ready to start production for components bound for the Apple Watch, the company's first foray into the wearable device segment.
Judging by the the first batch of orders, supply chain sources estimate Apple to turn out an initial 30 million to 40 million Apple Watch units. By comparison, Samsung's Galaxy Gear smartwatch sold some 800,000 pieces during its first two months on sale.
With Apple Watch, Apple is employing advanced system-in-package (SiP) technology that goes beyond the current A-series chip designs to include an entire computing system on a single chip. Dubbed "S1," the Apple Watch SiP is a custom-designed piece of silicon that stacks and integrates multiple subsystems into an area small enough to fit within a wristwatch's small footprint.
Apple expectedly has not revealed much about the S1 aside from touting it as an industry first. In a video presented during the Apple Watch reveal in September, Apple SVP of Design Jony Ive said the S1 is entirely encapsulated in resin for superior protection against the elements.
Along with the S1 SiP, the Apple Watch features a Force Touch Retina display capable of discerning taps from presses, Wi-Fi and Bluetooth connectivity, Taptic Engine for haptic feedback, NFC for Apple Pay, wireless inductive charging and a so-called Digital Crown for OS navigation and invoking Siri.
As far as availability, the most recent rumors point to a Feb. 14 debut date, though industry scuttlebutt has the device launching closer to the second quarter of 2015.