SanDisk launches portable storage drive with built-in Lightning connector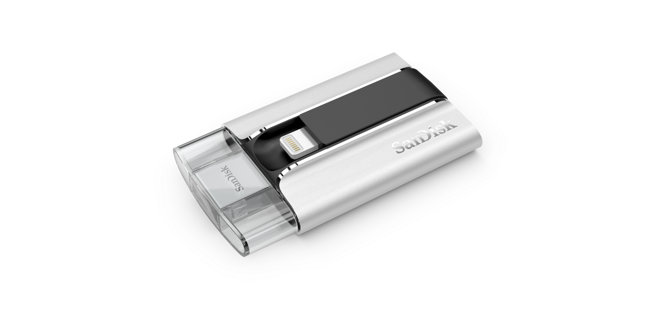 AppleInsider may earn an affiliate commission on purchases made through links on our site.
SanDisk on Thursday announced the new iXpand Flash Drive, the company's first USB flash drive designed specifically for Apple's iPhone and iPad, featuring a dedicated Lightning connector for transferring files on the go.
The iXpand Flash Drive comes in capacities of 16, 32 and 64 gigabytes and is compatible with any iOS device with a Lightning port running iOS 7 or later. File transfers and backups are accomplished through the SanDisk iXpand Sync app available for free on the App Store.
In addition to a "unique flexible" Lightning connector that can be connected without removing the protective case, the iXpand drive also includes a traditional USB plug, allowing files to be transferred to and from a Mac or Windows PC. It features a "premium" metal exterior, and comes with a two-year limited warranty.
The new flash drive is available now at SandDisk.com starting at $59.99 for the 16-gigabyte version, $79.99 for 32 gigabytes, and $119.99 for 64 gigabytes. Best Buy will also begin carrying the 32-gigabyte model in stores starting this Sunday.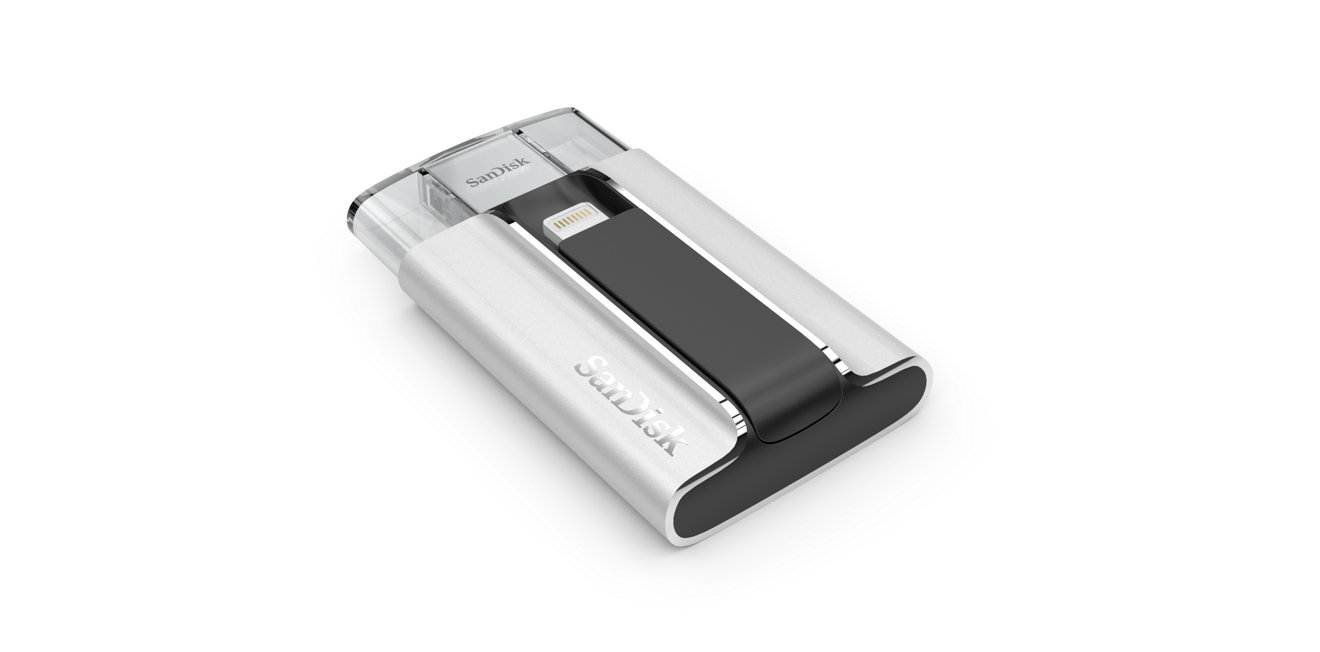 SanDisk's iXpand app will allow iPhone and iPad users to automatically sync photos and videos from their Camera Roll to the external drive. The app will also support playback of movie files, including non-native file formats like AVI and WMV.
iXpand sync also enables cross-platform encryption, giving users the ability to transfer and access sensitive files from a range of devices. Files can be password protected on the drive directly from an iPhone or iPad, and then decrypted on a Mac or PC, or vice versa.
"According to IDC, nearly three-quarters of all images are now captured on smartphones and tablets," said Dinesh Bahal, vice president, product marketing, SanDisk. "With this significant increase in mobile-generated content, consumers are looking for easy ways to manage it all.
"In fact, our research shows that 82 percent of U.S. smartphone users find transferring photos, videos, music and other files to be very important to them2. We created the iXpand Flash Drive to offer consumers a quick and safe way to move their favorite content between devices so it's available when and where they want it."