Apple releases iOS 8.1.1 with performance improvements for iPad 2 & iPhone 4s, plus bug fixes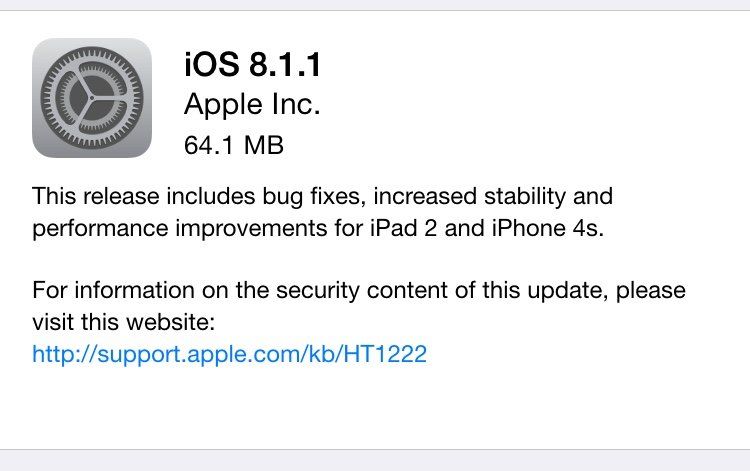 Apple on Monday pushed out an update for its mobile operating system in the form of iOS 8.1.1, with the headline improvements coming for users of older devices like the iPad 2 and iPhone 4S.
In addition to performance improvements for legacy devices, Apple has said the update also includes bug fixes and increased stability. iOS 8.1.1 can be downloaded through the Software Update option within the iOS Settings application.
iOS 8.1.1 is compatible with the iPhone 4S and newer iPhone models, iPad 2 and newer, and the fifth-generation iPod touch. It is identified as build "12B435."
In addition, Apple TV software update 7.0.2 was also released on Monday. It is compatible with third-generation set-top box hardware sold in 2013 or later.
Only a single beta of iOS 8.1.1 was supplied to developers, arriving earlier this month for pre-release testing. That version was identified as build "12B432."