Corning launches 2X harder Gorilla Glass 4 with improved drop damage resistance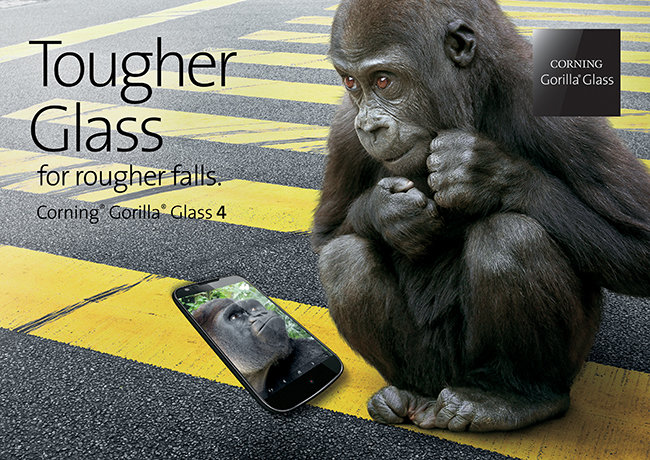 Apple supplier Corning on Thursday took the wraps off of its next-generation Gorilla Glass 4, which the company says is up to two times harder than competing glasses used in existing smartphones, tablets and other mobile devices.
Corning's new Gorilla Glass 4 is advertised to survive drops onto rough surfaces up to 80 percent of the time. In contrast, the soda-lime glass used in commercial devices breaks nearly 100 percent of the time in the same tests.
Gorilla Glass 4 was designed by Corning scientists who found that breakage in mobile devices is caused by "sharp contact," like dropping onto pavement, 70 percent of the time. Corning developed new drop-test methods to simulate real-world break events, dropping devices from one meter in height.
Corning says its new Gorilla Glass 4, manufactured with a proprietary fusion draw process, handily outlasted the competition in those tests. Product sampling and shipment of the next-generation glass is said to be underway.
"Corning Gorilla Glass has outperformed competing materials, such as soda-lime glass and other strengthened glass, since it was introduced in 2007, and we're always innovating to push the limits of what glass can do," said James R. Steiner, senior vice president and general manager of Corning Specialty Materials. "With Gorilla Glass 4, we have focused on significantly improving protection against sharp contact damage, which is the primary reason that mobile devices break. Dropping and breaking a phone is a common problem, and one that our customers have asked us to help address."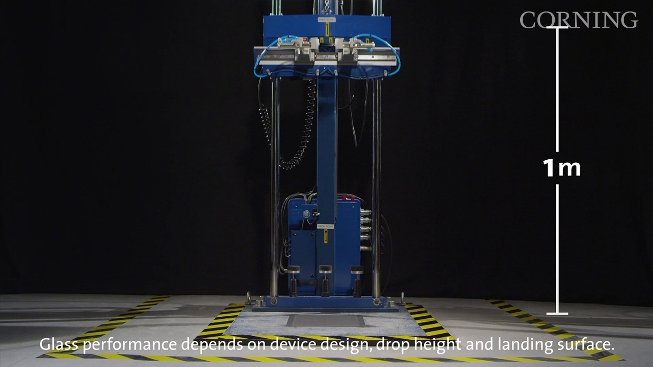 Apple doesn't disclose specific component suppliers, but the company has been using strengthened Gorilla Glass in all iPhone models since the first-generation device debuted in 2007. Apple enthusiasts were hopeful that the company would switch from Gorilla Glass to a proprietary use of harder scratch resistant sapphire material in this year's iPhones, but the implosion of sapphire supplier GT Advanced Technologies prevented those ambitious goals from becoming a reality.
The iPhone 6 and iPhone 6 Plus are believed to use Corning's Gorilla Glass 3, which debuted in early 2013 with improved scratch resistance over its predecessor. Apple does use sapphire instead of Gorilla Glass to protect the Touch ID fingerprint sensing home button on its iPhone and iPad lineups, as well as the rear camera lenses on some devices.
Apple's interest in sapphire did prompt Corning executives to go on the defensive this year, decrying the competing material as expensive, heavy and environmentally unfriendly. Corning executives claim that sapphire, in its current state, is ten times more expensive than its own Gorilla Glass, while also being 1.6 times heavier and transmitting less light.