Roundup: The best games showcasing Apple's Metal API for iOS 8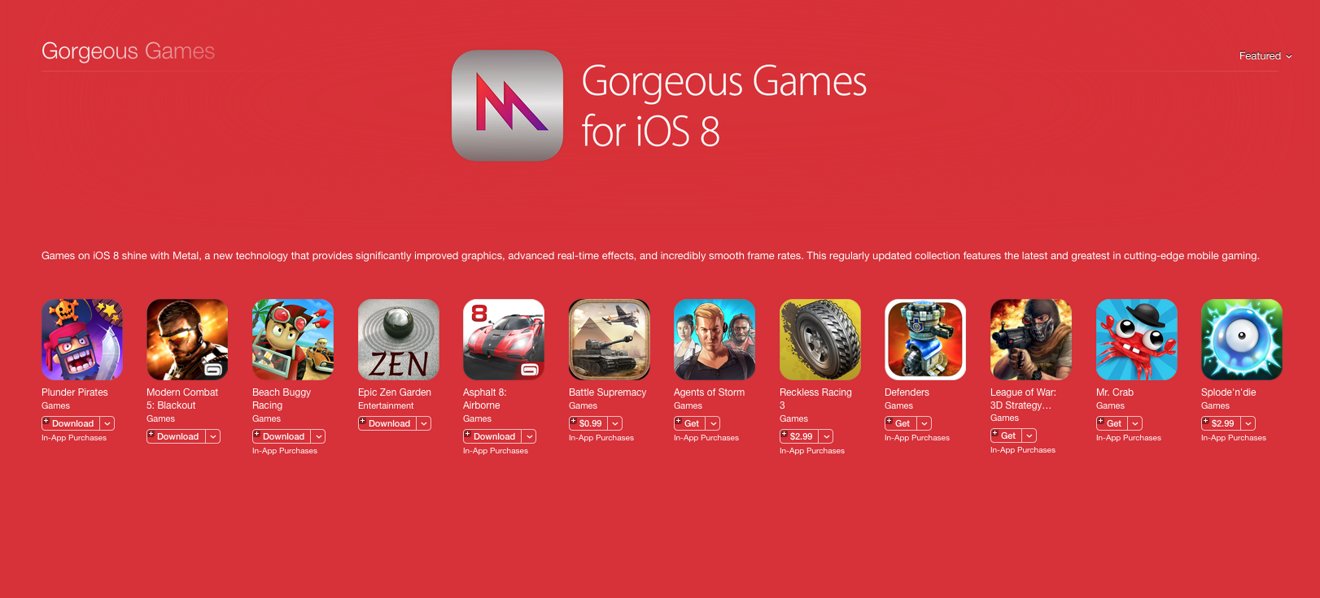 AppleInsider is supported by its audience and may earn commission as an Amazon Associate and affiliate partner on qualifying purchases. These affiliate partnerships do not influence our editorial content.
The launch of iOS 8 introduced new developer tools dubbed "Metal," allowing for more advanced graphics on both the iPhone and iPad. Here are the best games out now showcasing the power of Metal.
The Metal API gives developers unprecedented access to the graphics processors found in the iPhone and iPad, which the company says enables "incredibly high performance for sophisticated graphics rendering."
Metal requires the iPhone 5s or later, iPad Air and iPad Mini with Retina Display. To experience this improvement in gaming on iOS, here are the apps we suggest trying first.
Vainglory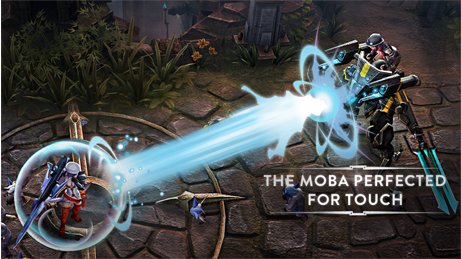 To showcase Metal at the unveiling of the iPhone 6 and iPhone 6 Plus in September, Apple spotlighted Vainglory, a beautiful MOBA (Multiplayer Online Battle Arena) that was just released on the App Store this week. Vainglory is free to download and to play.
Developer Super Evil Megacorp have been working for two years to create a console-quality MOBA, and its staff consists of former employees of Riot and Blizzard.
Gamers familiar with strategy-style games such as Starcraft will become familiar with Vainglory quickly.
Two teams fight to destroy the other's "vain crystal," which is guarded by a set of turrets that must be conquered first. Users play the part of a "hero" with unique special abilities. There are currently 10 different heroes users can be with more characters on the way.
In online multiplayer mode, players are paired with two other users to form a team of three. The game then pairs a team against an opponent team and the battle beings.
The 3 vs. 3 battle usually lasts about 20 minutes, depending on the skill level of each side. There is also an option to play solo against a computer and training modes.
Modern Combat 5: Blackout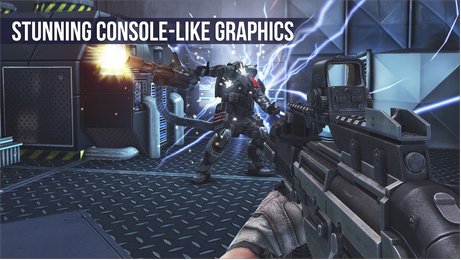 Those looking for Call of Duty style gameplay, Modern Combat 5: Blackout has been updated to take advantage of Metal and the larger iPhone 6 and 6 Plus screens. Available for $6.99, this game is a first-person shooter and has both online multiplayer modes as well as a solo campaign.
Users will see the detail Metal can bring to graphics during game explosions, lighting effects, water and other scenery. Once bought, there are no additional in-app purchases are required to unlock the full game.
Plunder Pirates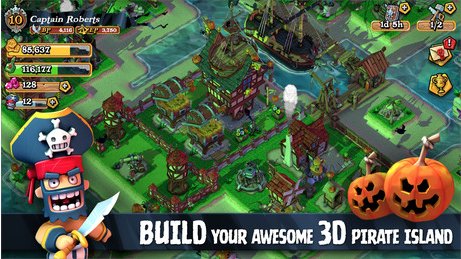 While less action-packed than the previous two games, Plunder Pirates is a fun real-time strategy adventure that's free to download. Users work towards creating a "pirate island" by building ships, recruiting fellow pirates to plunder and exploring the world map.
In addition to being updated to take advantage of Metal, Plunder Pirates is also optimized for the larger displays of the iPhone 6 and iPhone 6 Plus. The graphics may not be as intense as Vainglory or Modern Combat, but shadow and lighting details show of the processing power of the device GPU.
The game is free to play, but there are in-app purchases available for users who want to build their island faster. No multiplayer modes are included, though users can join a "pirate guild" with friends for in-game perks.
Battle Supremacy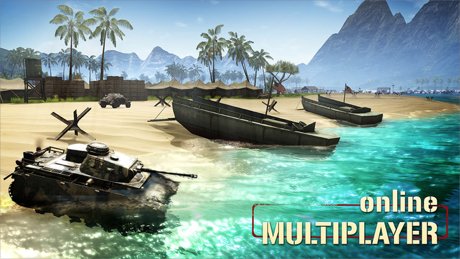 A World War II tank-style game, Battle Supremacy is $0.99 in the App Store and offers in-app purchases to unlock additional tanks and weapons. This universal app has both single and online multiplayer modes with Game Center and iCloud support.
With large open worlds, the wide scenic variety shows off the Metal API and GPU capabilities. The developer claims players can use historically accurate tanks and "take part in epic campaigns across France, Russia and the Pacific Islands.
Battle Supremacy also has a a version in the Mac App Store for $4.99 with in-app purchases. Progress and awards will be synced across all devices with iCloud.
Asphalt 8: Airborne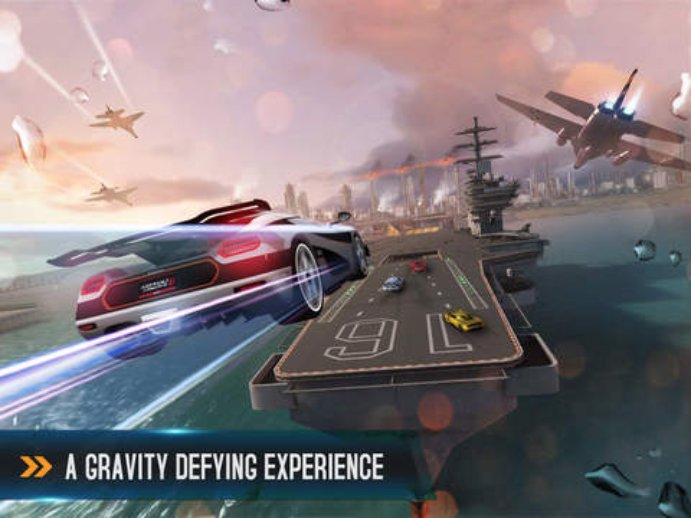 Only three racing games are featured in the Metal section of the iOS App Store, and the most realistic game is Asphalt 8: Airborne. This title is free to download and play, with various in-app purchases available to unlock cars and earn extra credits.
With 56 cars to choose from, nine different tracks, and both single-player and multiplayer modes, users have plenty of options for hours of gameplay.
Asphalt 8 highlights many ramps and jumps that allow players to perform tricks in the air. The game also allows players to rearrange the touch controls on-screen.
Gameloft, the maker of Asphalt and Modern Combat, also offers "bundles" to save money when buying multiple apps. The entire Gameloft collection can be found on the iOS App Store.