Apple touts iOS 8 voice messaging in new iPhone 6 ad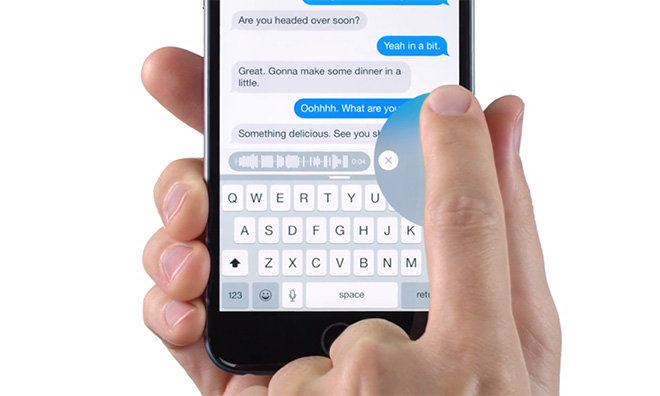 One day after delivering two iPhone 6 ads highlighting Continuity and gaming performance, Apple on Wednesday continued with a spot demonstrating voice messages, a new-for-iOS 8 feature that lets users send audio via Messages.
Titled "Voice Text," Apple's latest iPhone 6 commercial once again stars Jimmy Fallon and Justin Timberlake, who have become unofficial spokesmen for Apple's new handset line, this time offering humorous examples of iOS 8 voice messaging capabilities.
Fallon, calling the feature "voice text," says the iPhone 6 powered by iOS 8 puts a new spin on traditional text messaging and confers innuendo normally lost in translation, like sarcasm. He also points out that voice text is a great way to deliver messages without having to worry about spelling, offering a long-winded example containing multiple sesquipedalian words.
Timberlake, as per usual, sings.
Apple introduced voice texting in iOS 8 as a quick and easy way to shoot out audio clips to fellow Messages users. The mechanism works by using a press-and-hold gesture on the new microphone icon located to the right of Messages' text input bar. Users can playback their clip and send it off through a popup radial menu. Apple employs the same gesture control for video messages, which has not been showcased in a commercial. Yet.
Apple is apparently conducting an ad blitz ahead of the upcoming holiday shopping season beginning later this week with Black Friday. Just yesterday the company released a pair of short spots featuring the iPhone 6 as gaming device and iOS 8 and OS X Continuity capabilities.