Microsoft acquires iOS email app Acompli, plans to integrate with Outlook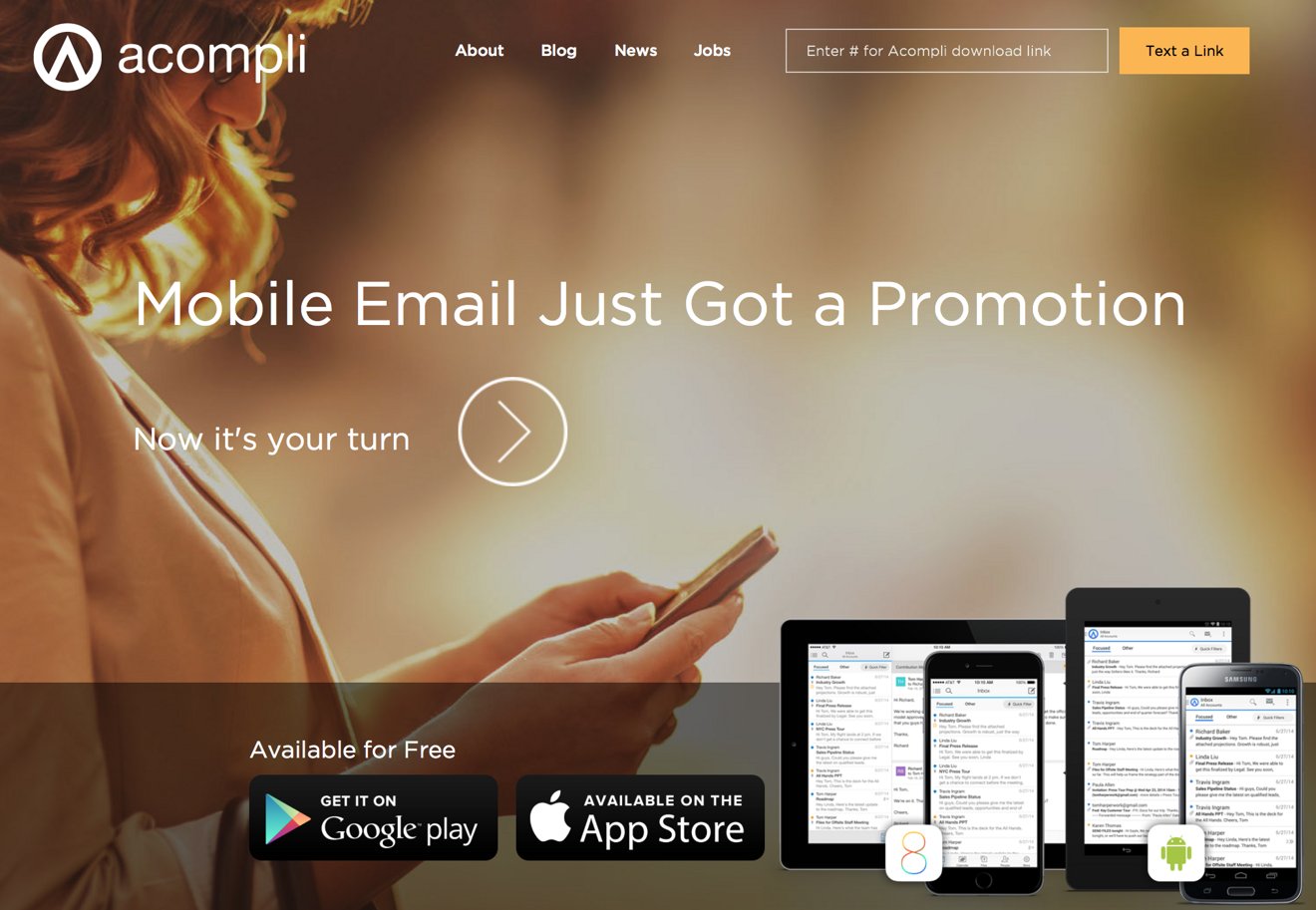 Microsoft's presence on Apple's iOS continues to grow with the acquisition of Acompli, a popular mobile email client that first debuted earlier this year on the iPhone.
In announcing the Acompli acquisition via his company's official blog on Monday, Rajesh Jha, corporate vice president of Microsoft's Outlook and Office, said it's part of an ongoing strategy to offer the best productivity experiences across mobile platforms.
"(Acompli) provides innovative ways to focus on what's important in your inbox, to schedule meetings, and work with attachments and files," Jha said. "Users love how it connects to all email services and provides a single place to manage email with a focus on getting things done."
Microsoft plans to integrate Accompli with its Outlook team, suggesting that the email application could be due for a major overhaul.
In his own post announcing the deal, Acompli Chief Executive Javier Soltero said the deal will enable both Microsoft and his company to pursue "a better, faster, more powerful email experience."
Acompli is a free email application designed for both iPhone and iPad. It works with Microsoft Exchange, Outlook.com, Hotmail, MSN, and Office 365, as well as Apple's iCloud, Google's Gmail, Yahoo, and more.
Notably, Acompli is not available on Microsoft's Windows platforms, including Windows Phone.
The Acompli app debuted first on Apple's iOS before later coming to Android. Acompli Chief Marketing Officer Peter Farago explained his company's iOS-first philosophy in June, acknowledging that it was a "difficult" and "major" decision.
Farago noted that the iPhone is still the leading device hardware, particularly among bring-your-own-device employees. Lack of fragmentation on iOS was also a factor, as was Apple's security features, and the opportunity to differentiate from Apple's built-in Mail client.