Canada's Competition Bureau investigating Apple for anti-competitive carrier deals
By AppleInsider Staff
Thursday, December 11, 2014, 11:20 am PT (02:20 pm ET)
Apple's Canadian operations are under investigation from the country's Competition Bureau, which is looking into claims of anti-competitive deals struck with carriers in the Great White North.




The ongoing investigation was announced by the bureau on Thursday, according to The Globe and Mail. The bureau is said to have sought a court order this week asking Apple to turn over records relating to the investigation.

The bureau has said that there is no conclusion of any violations by Apple Canada. The statement did not say specifically what about Apple's agreements with carriers was under investigation.

The iPhone is available on a range of carriers in Canada, including the nation's "big three" providers: Rogers, Bell, and TELUS. Other carriers include Virgin Mobile, Fido, Koodo, plus regional providers.
Today's Headlines
No news headlines yet today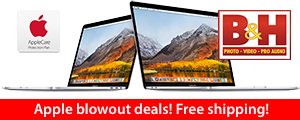 Lowest Prices Anywhere!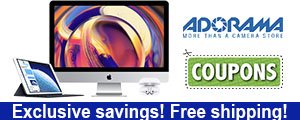 2019 AirPods
Price
You Save
AirPods w/ Charging Case
$149.00
$10.00
AirPods w/ Wireless Charging Case
$189.00*
$10.00
Wireless Charging Case
$74.00*
$5.00
2019 iPad mini 5
Price
You Save
64GB iPad mini (Wi-Fi)
$389.00
$10.00
64GB iPad mini (Wi-Fi + LTE)
$519.00
$10.00
256GB iPad mini (Wi-Fi)
$539.00
$10.00
256GB iPad mini (Wi-Fi + LTE)
$669.00
$10.00
2019 iPad Airs
Price
You Save
64GB iPad Air (Wi-Fi)
$489.00
$10.00
64GB iPad Air (Wi-Fi + LTE)
$619.00
$10.00
256GB iPad Air (Wi-Fi)
$639.00
$10.00
256GB iPad Air (Wi-Fi + LTE)
$769.00
$10.00
2019 21.5" iMac 4K
Price
You Save
3.0GHz/8GB/1TB/560X
$1,399.00*
$100.00
2019 27" iMac 5K
Price
You Save
3.0GHz/8GB/1TB/570X
$1,699.00*
$100.00
3.7GHz/8GB/2TB/580X)
$2,179.00*
$120.00

*

Price with Promo Code:

APINSIDER

prices.appleinsider.com for more configurations