T-Mobile announces new 'Data Stash' rollover mobile data plans starting with 10GB for free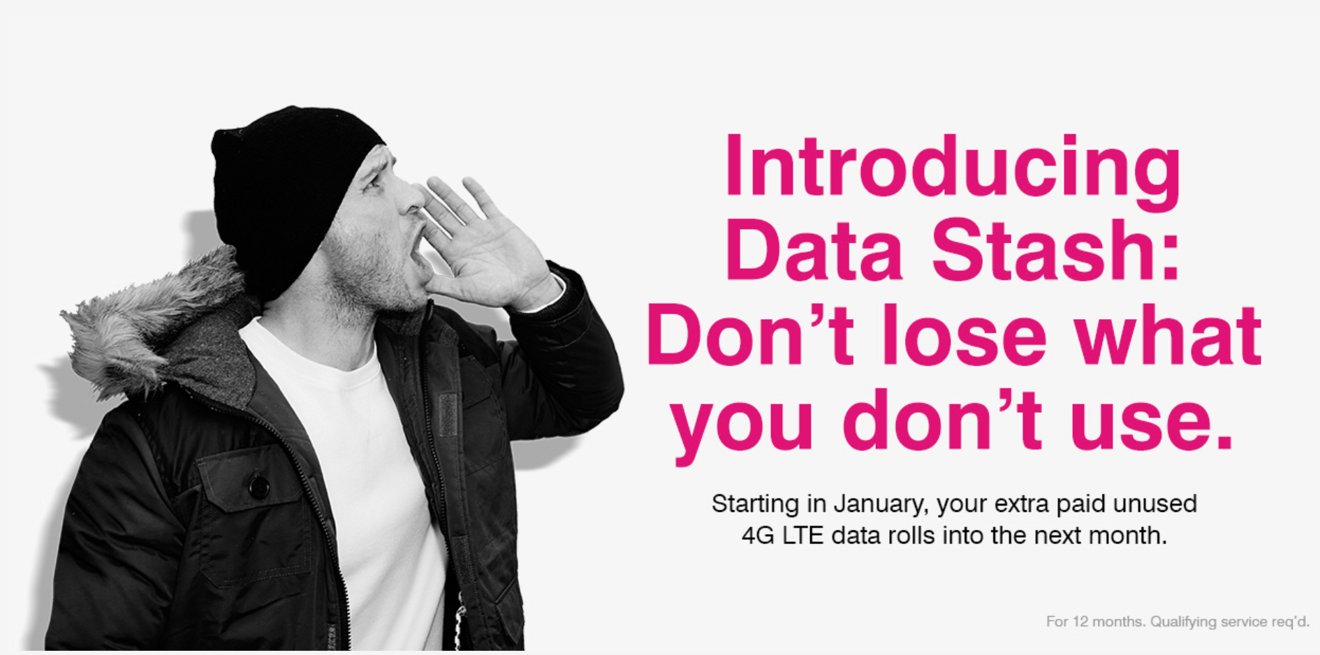 U.S. wireless provider T-Mobile held its latest "Un-carrier" event on Tuesday, announcing new "Data Stash" plans that will roll over unused data from month to month, rather than resetting the cap for each billing cycle.
Each Data Stash plan will start with 10 gigabytes of 4G LTE data for free, T-Mobile revealed. The new plans are included at no extra charge starting in January 2015 for every new and existing T-Mobile customer on an eligible postpaid Simple Choice plan, including individuals, families or businesses.
"Can you imagine your gas station siphoning unused gas from your car each month? The US wireless industry is even worse," said John Legere, president and CEO for T-Mobile. "Americans have been gamed by the carriers into buying huge data plans - all to avoid getting screwed with overage penalties. Only to find out they bought more than they need which is then confiscated by the carrier. For the consumer it's lose, lose.
"That data is rightfully yours. And we're putting an end to this appalling industry practice today. With Data Stash, when you buy additional high-speed data, there's no need to lose what you don't use."
Data Stash will apply to Simple Choice plans with 3 gigabytes of data or more for smartphones, and 1 gigabyte of data or more for tablets. Each month, any unused high-speed data, rounded up to the nearest megabyte, will roll into their Data Stash automatically.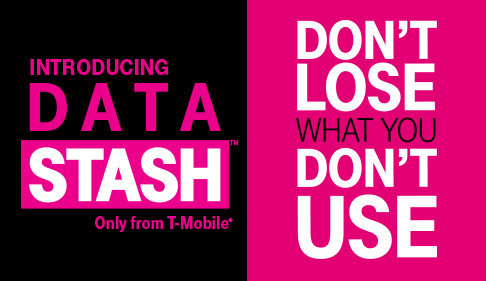 There's also no limit to how much data users can collect in their Data Stash over a 12-month period. Users who go over on their monthly allotment will automatically start tapping into their data deposits.
In the fine print, T-Mobile notes that data does not begin carrying over until the free 10 gigabyte allotment runs out. The free data promotion is available until Dec. 31, 2015.
"Like every Un-carrier move we make, Data Stash also came from listening to customers," added Legere. "This year on Twitter, customers asked the carriers to create a program to roll data forward more than 40,000 times. So this isn't rocket science. It's just that we seem to be the only company in this industry that cares enough to listen. That's fine by me."
T-Mobile also revealed on Tuesday that its LTE footprint has expanded to reach 260 million Americans, with another 10 million added in just the last 60 days. The carrier's ultra-fast Wideband LTE has also been rolled out in 121 metropolitan areas, with speeds of up to 100 megabits per second reported in the New York City metro area.
In an effort to shake up the U.S. wireless industry, T-Mobile has made a series of so-called "Un-carrier" announcements, with Tuesday's Data Stash reveal being the eighth. This year alone, T-Mobile revealed Wi-Fi calling on compatible handsets, including Apple's iPhone, as well as free streaming from music services like iTunes Radio.