Orlando Magic are first NBA team to support Apple Pay for in-arena purchases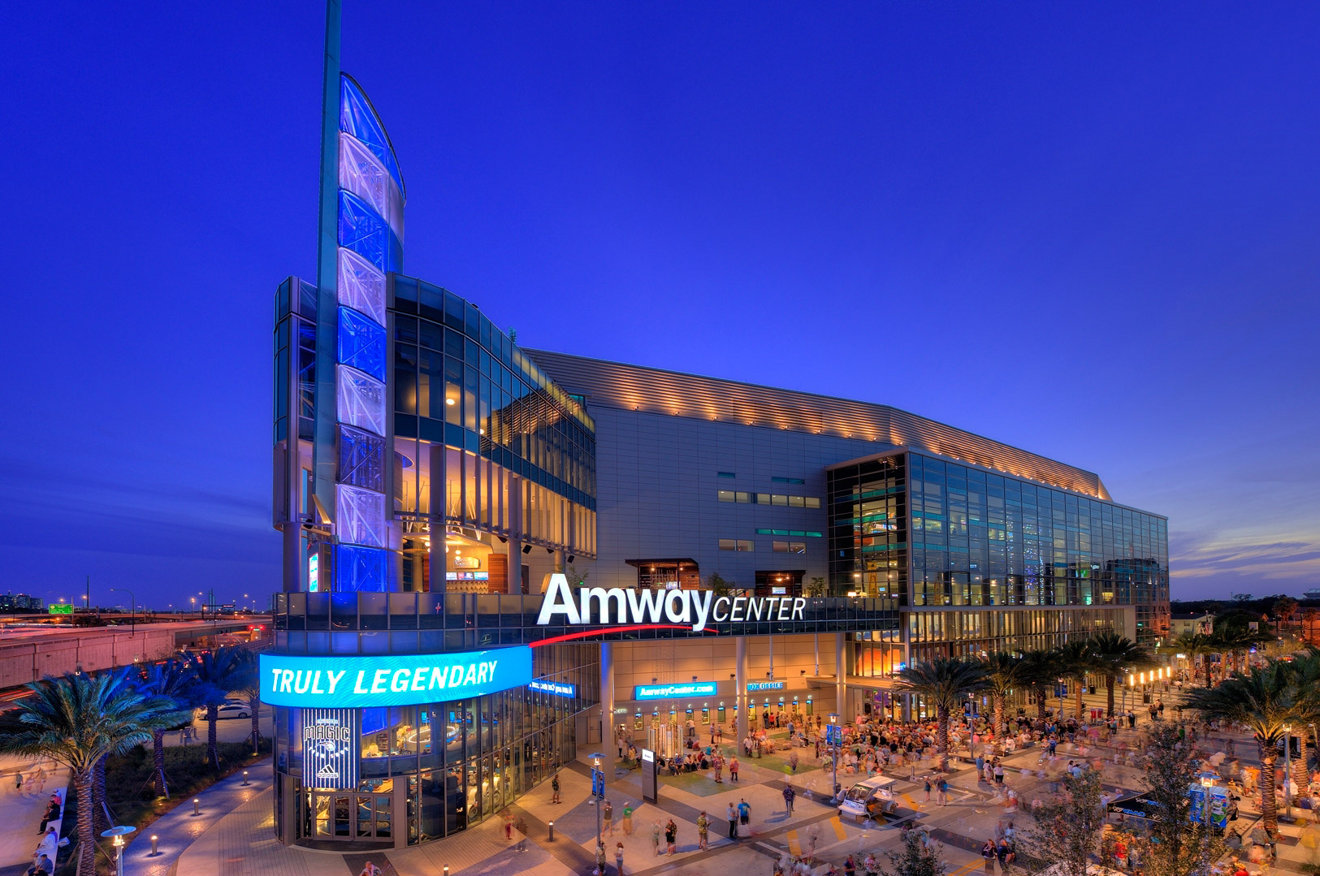 The Amway Center, home of the Orlando Magic of the National Basketball Association, will become the league's first team to offer fans the ability to complete transactions with Apple Pay on the iPhone 6 and iPhone 6 Plus, as well as the Apple Watch early next year.
Apple Pay will debut at the Amway Center this Friday, when the Magic host the Utah Jazz. The launch of Apple Pay is a collaboration between the Magic, Chase bank, and Levy Restaurants' E15 Group.
"The Magic are committed to our fans and their experience and are continually looking for ways to innovate in order to make that experience legendary," said Magic CEO Alex Martins. "We are thrilled to join our partners Chase and Levy Restaurants to be the first NBA team to integrate Apple Pay into its home venue and specifically the Amway Center, the most technologically advanced arena in North America."
Several Levy concession and Magic retail locations throughout the Amway Center will support Apple Pay, and additional locations are planned to be added as the NBA season carries on. And fans who use their Chase Card with Apple Pay will have the opportunity to receive special offers and win Magic prizes.
In a press release issued on Wednesday, the Magic touted the security and privacy of Apple Pay, noting that actual credit card numbers are not stored on the device or on Apple's servers. Apple instead uses a method known as tokenization, which authorizes the transaction without actually providing a user's credit card number.
The Amway Center also supports Apple's iBeacons technology for iPhone users. iBeacons have been installed throughout the arena, giving users instant communications and updates.
Beyond Apple, the Magic also support Google Glass to enhance the fan experience. The team's website has also been revamped to take advantage of mobile and tablet browsers.