Purported 'iPad Pro' render hints at additional speakers on Apple's rumored 12" tablet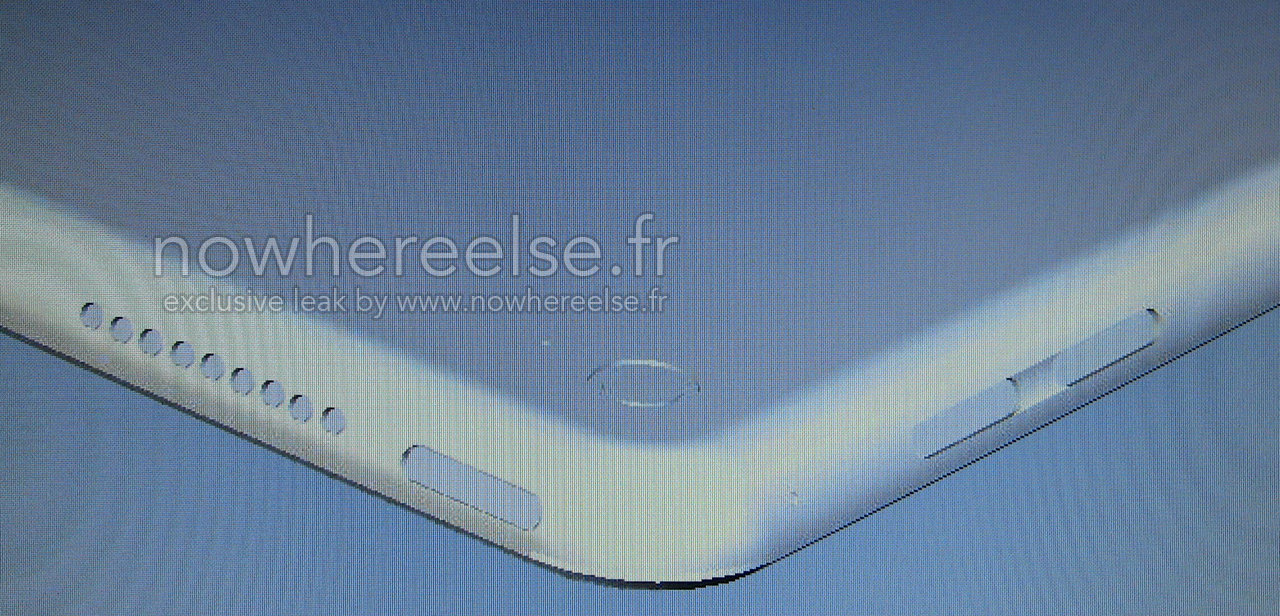 A new picture claims to show part of the schematic for a so-called "iPad Pro, complete with a speaker grille space at the top of the device next to the lock button, suggesting Apple's larger tablet could include a more powerful speaker array.
The image, said to be captured from a Foxconn factory, was spotlighted on Sunday by Nowhereelse.fr. The report states that a person claiming to be a Foxconn factory worker captured the image, which represents an alleged 3D rendering of the anticipated device.
The image appears to show the upper right corner of the alleged device, with a new speaker grille located to the side of the lock button and above the rear camera. If legitimate, it could mean that the jumbo-sized iPad would allow users to hear stereo sound from the device regardless of whether it is used in portrait or landscape orientation.
The report said that the new, larger iPad is expected to be between 6.9 and 7.5 millimeters thick, with a screen size between 12.2 and 12.9 inches. Apple's existing iPad lineup includes the smaller 9.7-inch iPad Air and the 7.9-inch iPad mini, both of which feature speakers only on the bottom of the device.
Whether or not it's a real render leak, the new picture does align with earlier rumors claiming that the "iPad Pro" will sport extra speakers, along with a thinner form factor and larger display size above 12 inches.
Apple faces a number of challenges in delivering on a so-called "iPad Pro," according to Ming-Chi Kuo — a well-connected analyst who has similarly claimed knowledge of the product under development. In addition to executing on the hardware end, he says Apple is also tasked with crafting and secretly evaluating a completely new flavor of iOS designed to take advantage of the device's much larger display real estate.
In a report on the "iPad Pro" back in February, Kuo accurately predicted that the iPad mini family of products would show signs of neglect this year as the company had prioritized its iPad teams on completing an all new iPad Air 2 for late 2014 and what he called a "12.9-inch iPad Pro" for 2015.
Kuo more recently said he expects the "iPad Pro" to debut in the second quarter of 2015.