First look: Magellan Echo Fit sports watch boasts 8-month battery life, iOS connectivity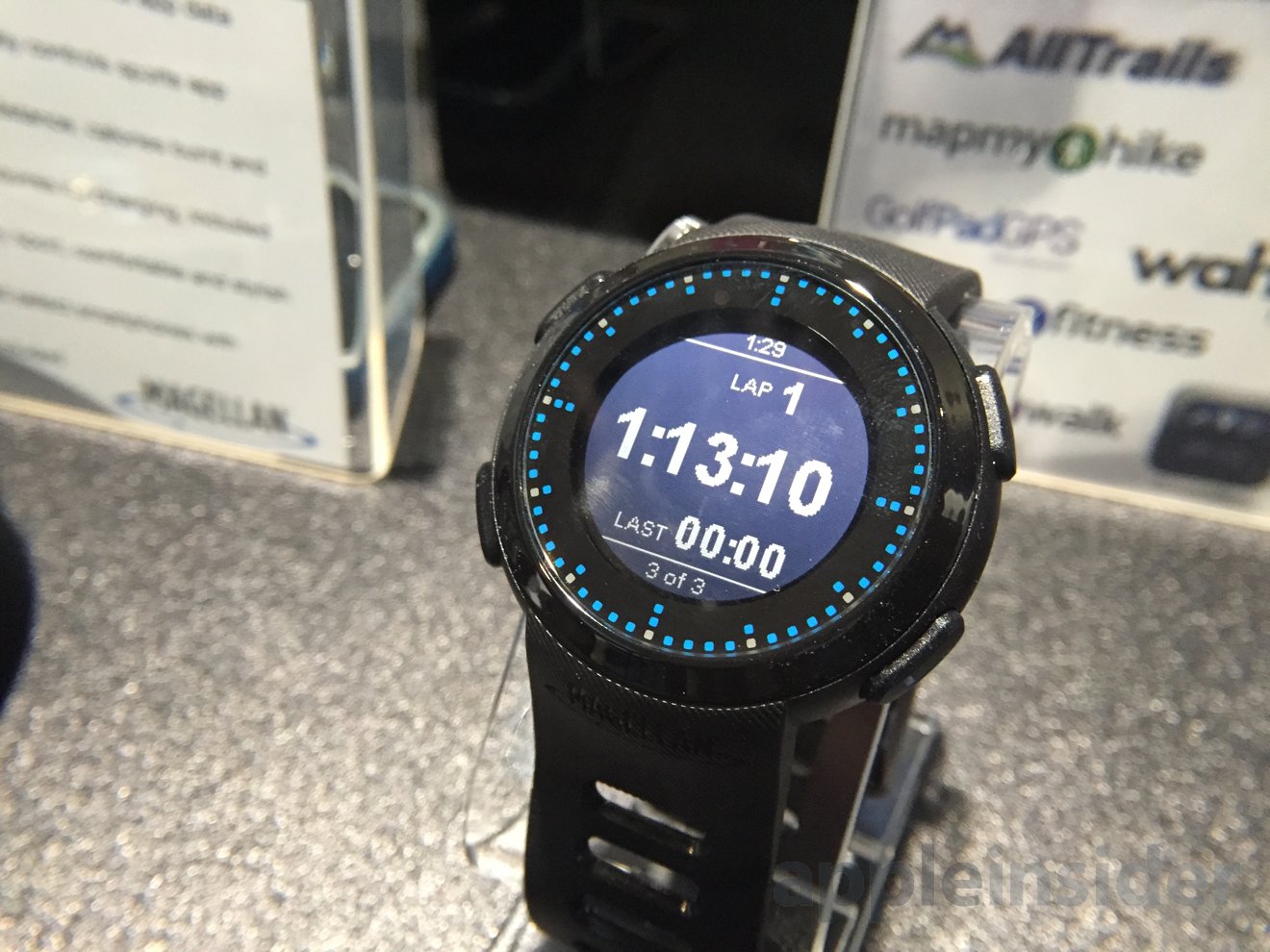 Consumer GPS solutions pioneer Magellan on Tuesday introduced the Echo Fit Sports Watch, an expansion to the company's Echo Series product line that bakes in activity and sleep tracking to existing remote smartphone display and control features.
Like previous Echo devices, Magellan's new Echo Fit lets users leave their iPhone in their pocket by connecting via Bluetooth to remotely display sports data, notifications and third-party app content alongside the usual assortment of sports watch timer features. The wrist-worn device can also be used to control music playback or manage functions in various iOS sports apps.
Echo Fit features a high-resolution LCD display with an optional to invert background and character shading from black to gray. The watch runs on a replaceable coin cell battery that doesn't need charging and lasts up to eight months.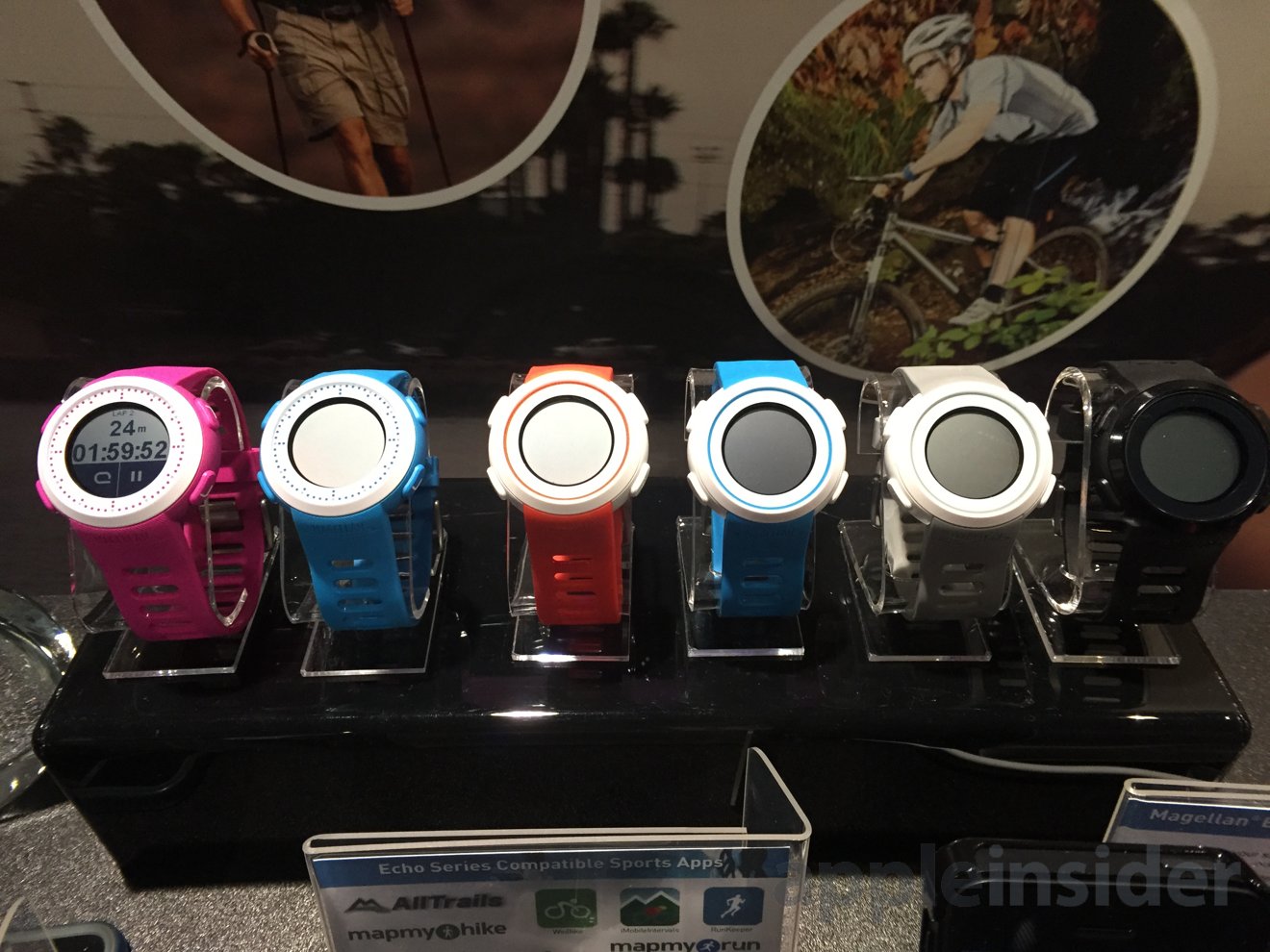 Along with Echo Fit, Magellan announced upcoming availability for the Magellan Active App, which will enable watch notifications for incoming messages, phone calls and email when released later this quarter. In tandem with Echo Fit, users running the Magellan Active App can also view notifications from third-party apps, wirelessly sync activity and sleep statistics and upload data to the Magellan Active website.
Full support for app notifications is slated to roll out by the end of March, the company said.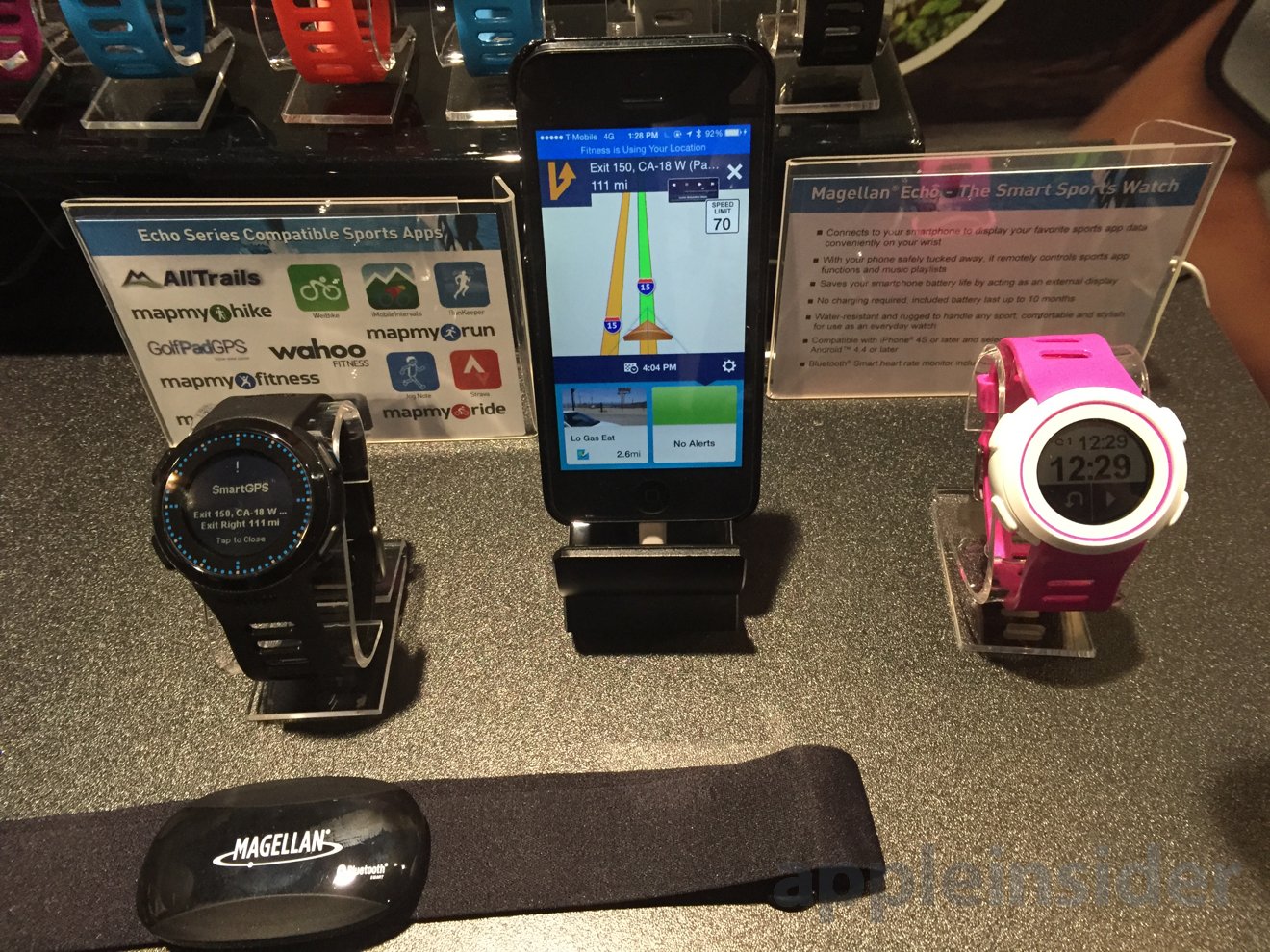 The Magellan Echo Fit is shipping now for $129.99, while the accompanying Bluetooth-enabled heart rate monitor strap comes in at $50.
AppleInsider has affiliate partnerships and may earn commission on products purchased through affiliate links. These partnerships do not influence our editorial content.