uNu's iPhone 6 battery cases provide affordable power on the go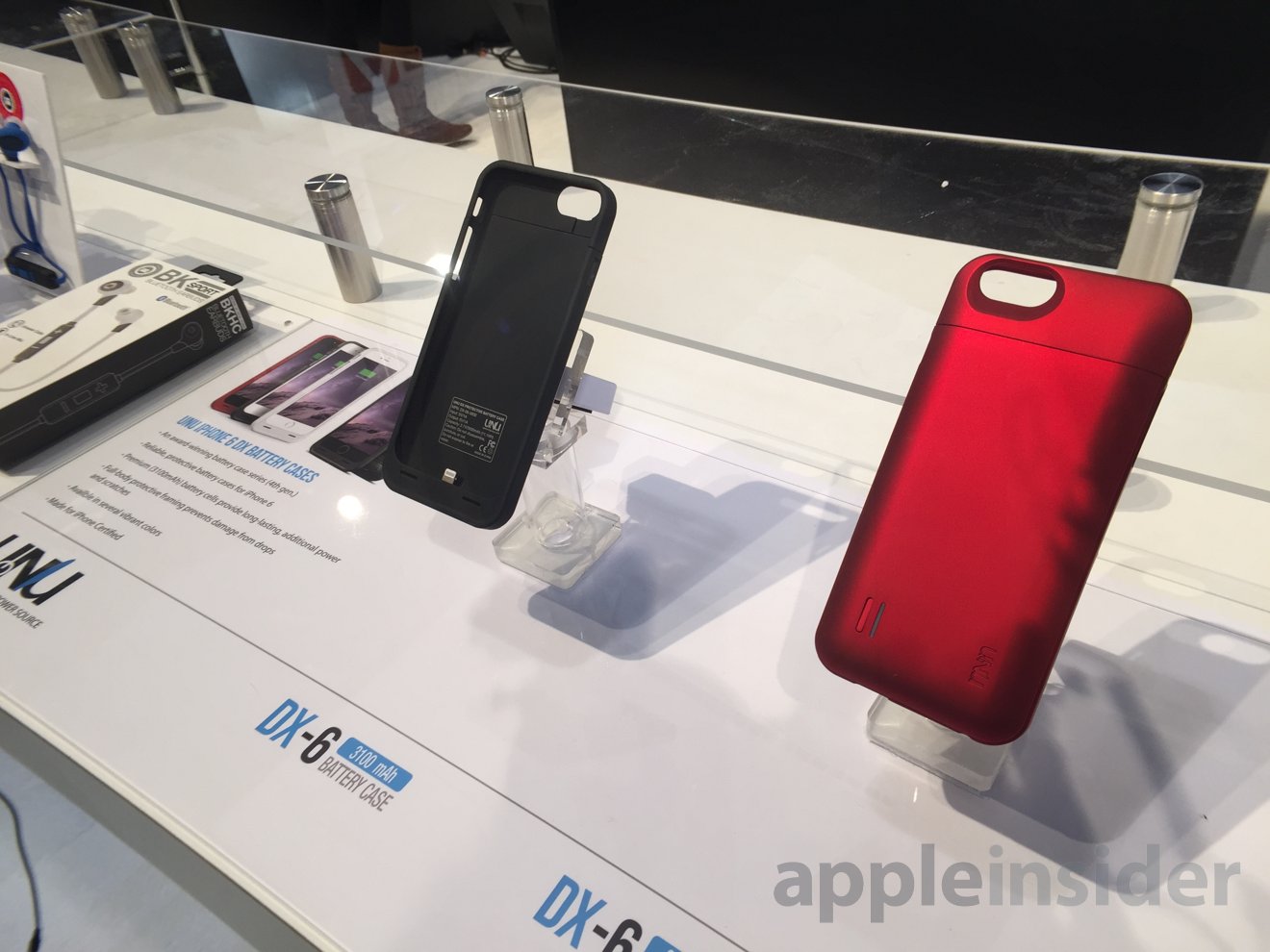 Among a number of new Lightning-connected iPhone 6 battery cases unveiled at CES this week, AppleInsider found a more affordable option in uNu's lineup, which starts at $59.99 for the company's forthcoming extended battery case.
Ensconced in glossy polycarbonate, the 2,400mAh uNu was on the show floor Tuesday, the company said the accessory is set to ship by the end of January at a $60 price that undercuts the competition. For example, Mophie's slightly larger 2,750mAh Juice Pack Air carries a price of $99.95.
In addition, uNu's products are "Made for iPhone" certified, meaning future iOS versions won't break compatibility, a problem seen in other products. The new 2,400mAh DX-Free was shown at CES in four colors: black, grey, red and blue.
Also on display was a 3,000mAh model of uNu's DX-6 Protective Battery Case for iPhone 6. Available in black, white and red, it's available now for $79.99. by comparison, Mophie's high-capacity Juice Pack Plus, with a larger 3,300mAh battery, costs $119.95.
AppleInsider has affiliate partnerships and may earn commission on products purchased through affiliate links. These partnerships do not influence our editorial content.