Apple buys UK music tracking startup Semetric to boost Beats Music analytics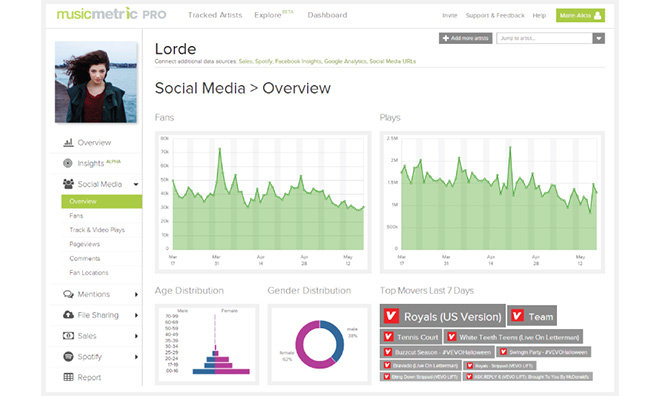 Apple has purchased British media analytics startup Semetric in what appears to be the next step in a planned push for Beats Music, the streaming music platform Apple acquired last year as part of its Beats deal.
News of the acquisition was carried by The Guardian, which reported Apple is looking to integrate Semetric's analytics technology into Beats Music as part of an expected relaunch later in 2015. Apple purchased Beats' hardware and software divisions in a $3 billion deal last year.
The publication pieced together clues of Apple's Semetric's acquisition discovered in filings with the UK's Companies House. For example, the startup changed its registered address earlier this month to a London location housing law firm Baker & McKenzie, an address also registered to Apple Europe Limited. A separate filing from January revealed Semetric assigned Apple attorney Gene Levoff to a director role in October 2014.
"Apple buys smaller technology companies from time to time, and we generally do not discuss our purpose or plan," Apple said in its usual canned statement.
The UK startup's main product is Musicmetric, a service that provides statistics on sales data, social media impact, digital downloads and more to music labels, artists and others in the industry. Applied to Apple's Beats Music, Musicmetric technology could be used to more accurately calculate royalties, a metric that has been difficult to quantify across today's numerous social media platforms.
Launched in 2008, Semetric successfully raised $4.7 million in a funding round in January 2013 to expand its metric gathering capacity into e-books, television shows, films and games, the publication said. That same month, Semetric reached a deal with Spotify to integrate the music streaming service's data into the Musicmetric dashboard.
It is unclear if Semetric's existing partnerships will carry over as part of Apple's acquisition. Also unknown is the final price Apple paid for the London-based firm.
Rumors last year claimed Apple is looking to rebrand Beats Music or otherwise roll the service into another product more closely aligned with iTunes or iTunes Radio. While official plans have yet to be discussed, Apple could ply Semetric's tools toward the creation of an in-house analytics dashboard that covers not only music artists and labels, but all content owners selling digital wares across iTunes's expansive universe, including apps, movies, TV shows and iBooks.