Apple may end Beats Music brand, to keep subscription streaming service active [u]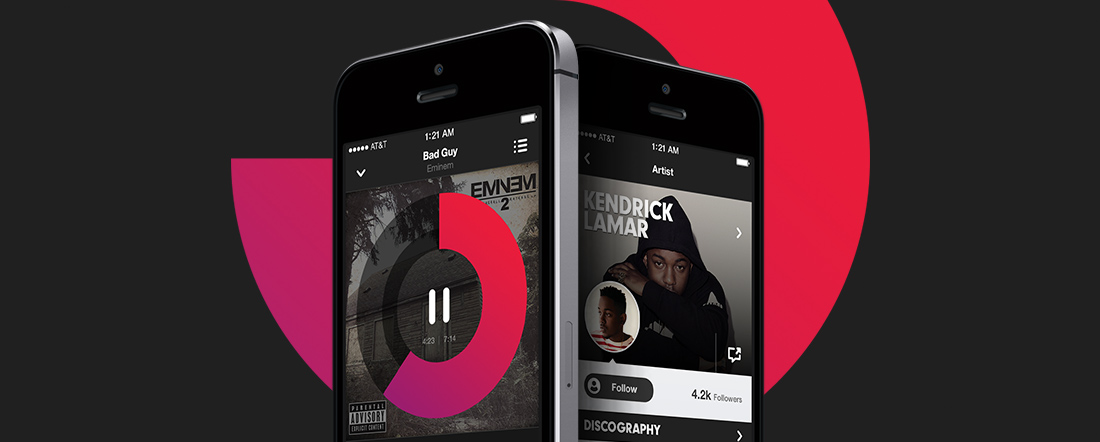 Apple on Monday denied rumors that it is planning to shut down the Beats Music subscription service, but a new report claims the company is looking into a branding change to more closely align the property with other first-party offerings.
Update: In a statement to Re/code, Apple spokesman Tom Neumayr said the TechCrunch rumor is "not true," but did not offer further comment on the matter. The publication cites sources at Apple as saying branding for Beats Music could change in the future, though the streaming service itself will remain active. The article has been updated to reflect the new information.
Citing five sources at Apple and Beats, TechCrunch reported on Monday that although the exact timetable is unknown, Apple plans to sunset the Beats Music service and brand. People involved in the product are said to have already been moved onto other projects at the company, including iTunes.
If true, the move would be a change from May, when Apple emphasized Beats Music as a key component of its $3 billion purchase of the headphone maker. The Beats Music product received top billing over Beats Electronics in Apple's press release announcing the deal, even though the headphone making side of the business is the brand's most recognizable role.
Observers also believed that the Beats Music service allowed Apple to enter a key subscription market where the iTunes Store and iTunes Radio do not compete. Sales of digital albums have been declining in recent years as customers have migrated to competing services like Spotify and Pandora.
But Beats Music also got off to a slow start, with just 110,000 subscribers as of March. Its performance since being acquired by Apple remains unknown.
The rumor would suggest that Apple's $3 billion buyout of Beats was really about the headphones side of the business, as well as the talent and credibility brought on by the "acqui-hires" of Beats's Jimmy Iovine and Dr. Dre.
Iovine is a longtime music industry executive and was a personal friend of late Apple co-founder Steve Jobs. Both he and Dr. Dre have considerable sway in the industry and could help secure content for Apple's iTunes business.
When it was announced earlier this year, Apple's $3 billion buyout of Beats proved controversial, with critics suggesting that the iPhone maker had overpaid for a company better known for its brand than quality products. But proponents believe the addition of Beats products to Apple's portfolio will help the company earn revenue from a lucrative accessories market where the company did not previously compete.