Beats Music had 110K subscribers in March with impressive free-to-paid conversion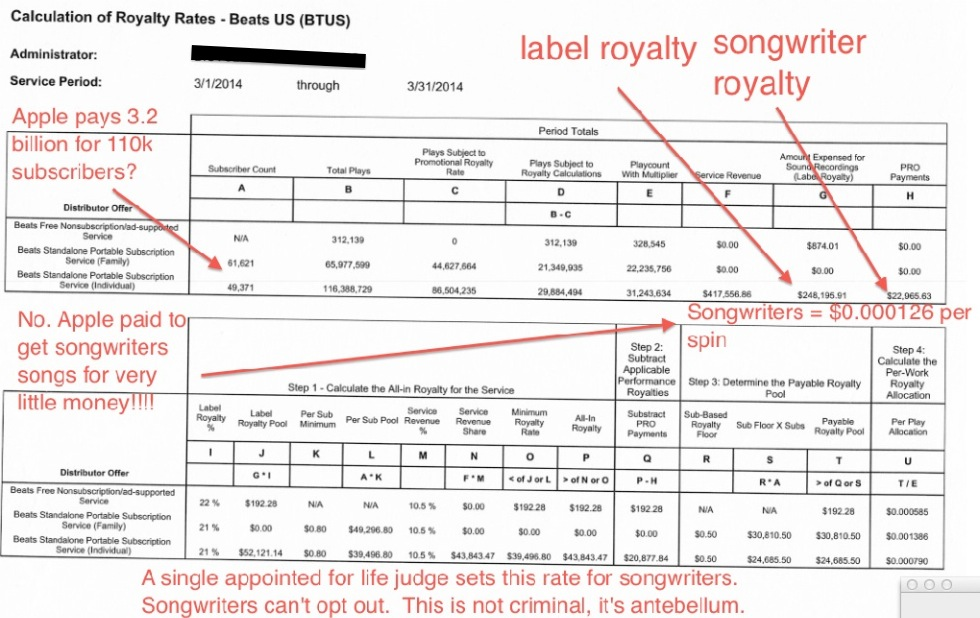 Just 0.17 percent of the 183 million tracks spun on Beats Music in March were attributed to non-paying customers, purportedly leaked data indicates, suggesting that the service is converting trial users to paid subscribers at an impressive clip.
The figures were revealed in a March 2014 royalty calculation document discovered by music industry website The Trichordist and first noticed by Business Insider. According to the document, "Nonsubscription/ad-supported" plays totaled 312,139 in the period compared to 182,366,328 for the "Standalone Portable Subscription Service."
The seemingly high ratio matches up with a report from earlier this week in which it was said that Apple's eye was drawn to the headphone maker in large part due to the rate at which Beats Music was converting trial users. New users are given a seven-day free trial of the service, after which a $9.99-per-month subscription is required.
The document also gave a glimpse into Beats Music's overall subscriber numbers, showing that 56 percent — or 61,521 of the 110,992 paying customers — were on the family plan offered in partnership with wireless carrier AT&T. Because each family plan can support up to five individual listeners, that could represent as many as 308,105 people.
Additionally, despite representing a smaller share of accounts, individual subscribers played nearly twice as many songs as their counterparts. The Trichordist also noted that Beats Music appears to have negotiated a low royalty rate for songwriters, but those rights are not generally transferable in the event of an acquisition and will likely need to be renegotiated.
Overall, the numbers paint a somewhat rosy picture for the future of the fledgling service, which many believe is the catalyst behind Apple's alleged $3.2 billion bid for Beats Electronics. Beats Music's design and functionality — including the "sentence" recommendation algorithm and curated playlists — have won rave reviews from customers and could themselves form the basis of a similar Apple-branded service.