Microsoft unveils 'HoloLens' holographic computing headset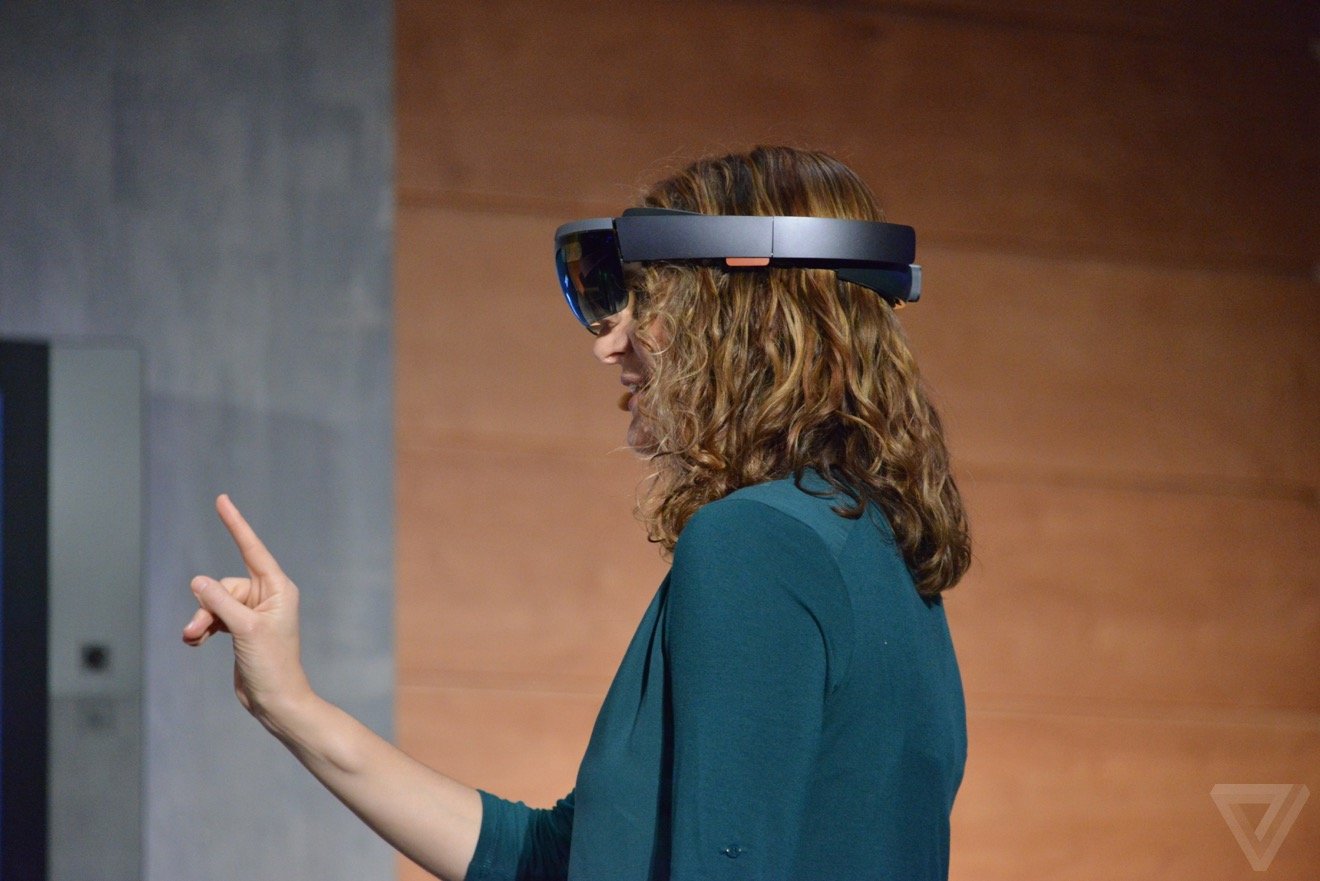 AppleInsider is supported by its audience and may earn commission as an Amazon Associate and affiliate partner on qualifying purchases. These affiliate partnerships do not influence our editorial content.
Software giant Microsoft announced its latest move into hardware on Wednesday, unveiling an all-new augmented reality headset dubbed the "HoloLens" that will enable users to see and manipulate holographic images in realtime, without a tethered computer.
HoloLens looks much like a plastic headband with a glass shield over the wearer's eyes. The device contains a full computer, including what Microsoft says is a "high-end" CPU and GPU, along with an in-house "holographic processing unit."
The shield itself is see-through, and projects holograms directly over what the user sees, rather than compositing them with external video and showing the resulting images on a display. The company has also built in "spatial sound," which will project a three-dimensional soundstage all around the wearer in order to identify and interact with holograms in any orientation.
HoloLens is controlled via gestures and voice commands. Microsoft demonstrated the device's capabilities on stage by using it design an autonomous drone, a process that one executive likened to "print preview for 3D printing."
Microsoft's announcement comes just days after Google halted public sales of its controversial Glass wearable and reorganized the division under former Apple iPod chief Tony Fadell.
Microsoft developed HoloLens in partnership with scientists at NASA, who expect to roll the devices out to space agency researchers later this year. There is not yet any word on pricing or availability to the general public.