Apple obliterates expectations, selling 74.5M iPhones & earning $18B in profit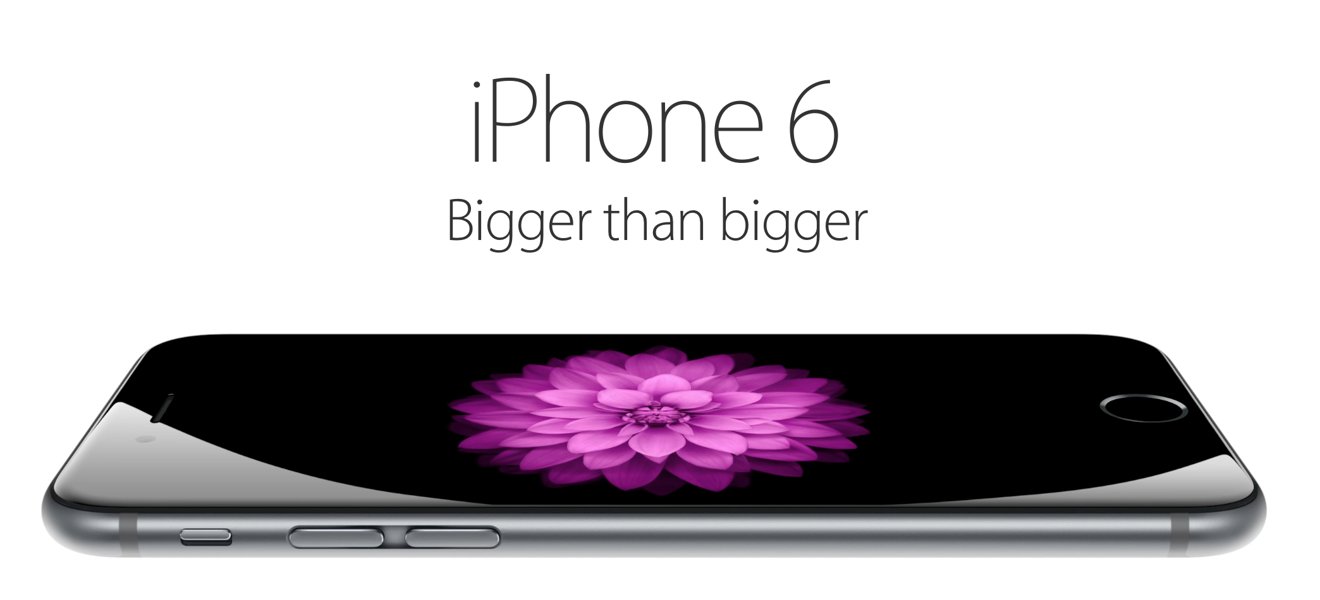 Apple completely crushed not only its own all-time records, but also even the loftiest expectations on Wall Street on Tuesday, selling a whopping 74.5 million iPhones on its way to $18 billion in net profit in a single, massively successful quarter.
Apple posted record quarterly revenue of $74.6 billion, earning $3.06 per diluted share, for its first fiscal quarter of 2015. Apple's net profits of $18.9 billion sets a new record for quarterly profits, blowing away previous record holder Exxon's $15.9 billion performance.
The company was led by a blockbuster quarter for the iPhone, in which it sold nearly 75 million units — a year over year increase of 46 percent.
Mac sales were also at an all-time high at 5.52 million units, edging the company's previous-best in the preceding September quarter. The company's Mac hardware saw its numbers increase 14 percent year over year.
Record sales of both the iPhone and Mac helped push Apple to the strongest quarter in history.
iPad sales continued their decline, however, falling to 21.4 million units in the December frame. That was down 18 percent from the same period a year prior.
"We'd like to thank our customers for an incredible quarter, which saw demand for Apple products soar to an all-time high," said Apple Chief Executive Tim Cook. "Our revenue grew 30 percent over last year to $74.6 billion, and the execution by our teams to achieve these results was simply phenomenal."
Gross margin was also up to 39.9 percent this year, compared to 37.9 percent in the year-ago quarter. Apple also said that international sales accounted for 65 percent of the quarter's revenue.
Apple also announced that its App Store set a record performance in the holiday quarter. The company's "Services" revenue category, which includes the App Store, iTunes Store and other digital storefronts, reached $4.8 billion.
"Our exceptional results produced EPS growth of 48 percent over last year, and $33.7 billion in operating cash flow during the quarter, an all-time record," said Apple Chief Financial Officer Luca Maestri. "We spent over $8 billion on our capital return program, bringing total returns to investors to almost $103 billion, over $57 billion of which occurred in just the last 12 months."
Also on Tuesday, Apple provided investors with the following guidance for its fiscal 2015 second quarter:
revenue between $52 billion and $55 billion
gross margin between 38.5 percent and 39.5 percent
operating expenses between $5.4 billion and $5.5 billion
other income/(expense) of $350 million
tax rate of 26.3 percent
Finally, the Apple Board of Directors declared a cash dividend of 47 cents per share of its common stock. The dividend will be payable on Feb. 12, 2015, to shareholders of record as of the close of business on Feb. 9, 2015.