Carl Icahn says Apple is still undervalued, plans to increase his $203 price target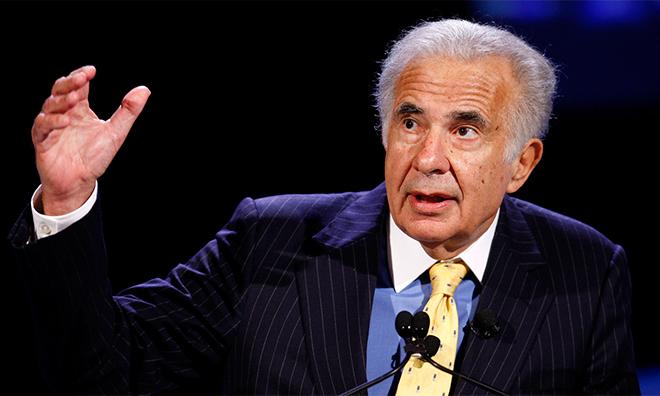 Activist investor Carl Icahn believes shares of Apple should be valued much higher than their current trading price, and on Wednesday said he even plans to revise his own price target for the stock, which he called a "no-brainer" investment.
The billionaire appeared on CNBC on Wednesday, where Icahn said he and his team are pleased with Apple's impressive quarterly results. While Icahn has a reputation for using his considerable wealth to interfere with publicly traded companies, he has been generally complimentary of Apple and its continued success.
"I don't recommend too many stocks, I don't like to do that unless I think it's a no-brainer," Icahn said. "And this one is sort of amazing to me, because you know every decade you get one of these — Â maybe two or three."
According to Icahn, investors on Wall Street haven't "understood" Apple for about a year and a half. He issued a note to Apple Chief Executive Tim Cook last October encouraging him to buy back more shares, and at the time said his own models suggest the company should be trading at around $203.
Given this week's blockbuster December quarter results, Icahn said Wednesday that he'll probably have to rethink that $203 price target — suggesting it could go even higher.
"I guess we're going to have to revise our guidance," Icahn said.
The investor and his team do still believe that Apple should spend more of its cash hoard on its own shares, particularly when he thinks they are significantly undervalued. As of the end of the first quarter of fiscal 2015, Apple had $179 billion in cash.
In the past, Icahn called Apple's cash position an "excessive liquidity," which he believes should spur the company to adopt a "more aggressive pace" in buying back its own shares.
While Icahn has praised Cook and Apple's management team for making blockbuster products, he has taken issue with their financial management.
Still, matters between Icahn and Apple are far less contentious than in late 2013, when Icahn attempted to file a shareholder proxy vote to push Apple to repurchase more of its own shares. Icahn eventually dropped that initiative after Apple bought some $14 billion worth of its own shares in a matter of weeks in early 2014.
As of August 2014, Icahn had some 45 million shares in AAPL stock, making him a considerable investor in the iPhone maker. His position in the company, and stature on Wall Street, earned him a private meeting with Cook in 2013.