Apple's next iPhone to include updated Touch ID sensor for safer, superior Apple Pay experience
The Touch ID fingerprint sensor will get an upgrade this year with Apple's next-generation iPhone, according to well-connected insider Ming-Chi Kuo, who said on Tuesday that the new model will improve the Apple Pay experience with fewer reading errors.
Kuo, an analyst with KGI Securities, projects that Touch ID module shipments will grow 12.4 percent this year to 262 million total. His forecast was revealed in a research note to investors, a copy of which was obtained by AppleInsider on Tuesday.
According to Kuo, the upgraded Touch ID module will "offer a better and safer Apple Pay user experience by reducing reading errors." He expects companies in Apple's supply chain to begin ramping up for the new Touch ID module in the second quarter of calendar 2015.
Touch ID will remain in the home button on those devices for now, Kuo said, as he doesn't expect the fingerprint scanning technology to be integrated into touch panels in the near term.
"Though Apple has filed patents for the integration of Touch ID and touch panel, this isn't likely to bear fruit near term as complex algorithms and sapphire cover lens are also required," he said. "We therefore don't see any impact on supply chain momentum."
Just last week, Apple filed a new patent application describing how future iPhones and iPads could move Apple's Touch ID fingerprint sensor from the device's home button to the display itself. Doing so could allow new ways to authenticate a user, including a full palm-print scan to log in.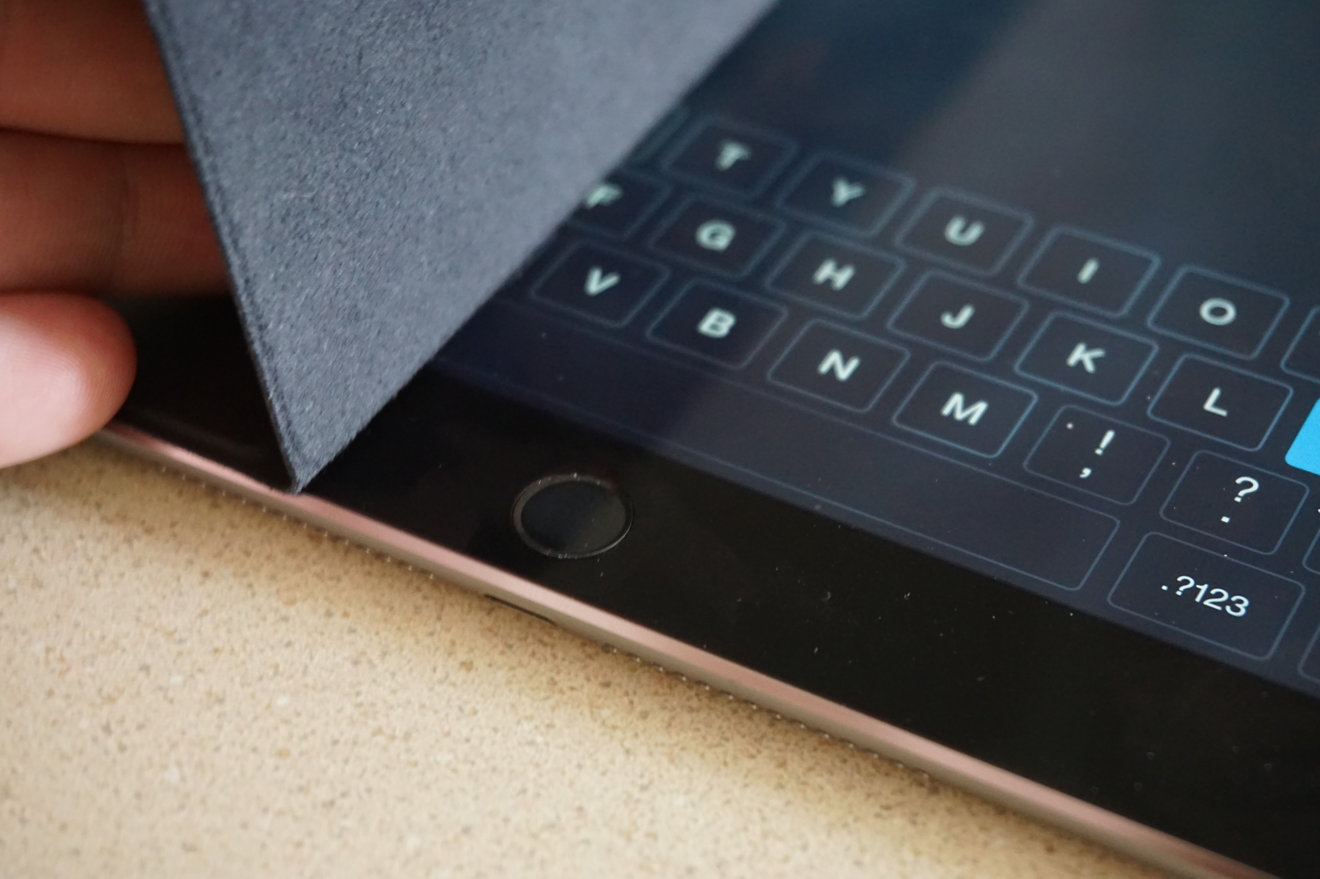 Touch ID was first introduced in the iPhone 5s in 2013. Last year, Apple expanded its role beyond unlocking to support its new Apple Pay digital wallet service.
With the iPhone 6 and iPhone 6 Plus, users securely scan their fingerprint to authorize Apple Pay tap-to-pay transactions. In-app purchases with Apple Pay are also available on the iPad Air 2 and iPad mini 3, as well as the latest iPhones.
Kuo has a respectable track record with regard to predicting Apple's future product plans and supply chain information. While he frequently gives accurate details on future hardware, he has, however, missed the mark on the timing of certain product launches.